Tay Ninh Attractions
3 Best Places to Visit In Tay Ninh
This south province is famous for its Ba Den mountain area (meaning: Lady Black) with many other mountains like Pig mountain (Nui Heo), Phoenix Mountain (Nui Phung) and variety of caves through the mountains, such as Thanh Long Cave, Ong Ho Cave, Ba Co Cave, Ba Tuan Cave, etc. This complex can really fit it into a good photograph-taking trip or simply a camping trip. Another area is Dau Tieng Lake, with a smoothly surface considered as a border of the province. Cao Dai temple is also a famous place of this province, although Cao Dai is not a popular religion.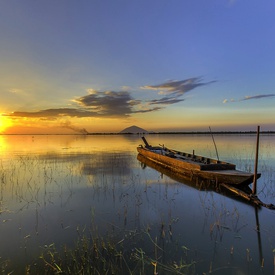 Dau Tieng Lake is a borderless body of water built by Tay Ninh people.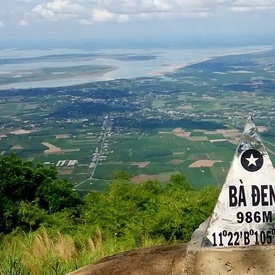 The Ba Den Mountain is a part of Nui Ba Historical and Cultural Complex in Tay Ninh, Vietnam, which is famous for its artless scenery and mysterious tales.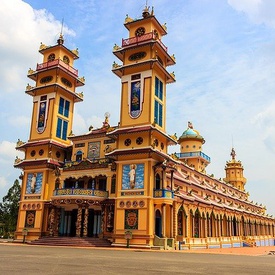 Cao Daism is a religion combining Christianity, Buddhism, Islam, Confucianism, Hinduism, Geniism, and Taoism.
Meet our experts

Need to plan your own trip to Vietnam?
Unlock experiences far beyond the ordinary
FREE TRIP PLANNING
Suggested Holiday Packages
Best Of Tay Ninh
See, Eat, Sleep, Shop, Stay - The Best of Tay Ninh
All Vietnam's Destinations