VIETNAMESE CULTURE
All Things You Should Know About Vietnamese Culture
Vietnamese culture may be still mysterious and unknown to most people outside the country. Today, more and more people are going to Vietnam for traveling and doing business. Getting to know Vietnam and Vietnamese culture is interesting and fascinating. We hope with this website, you can find the most comprehensive information about culture of Vietnam and its traditions.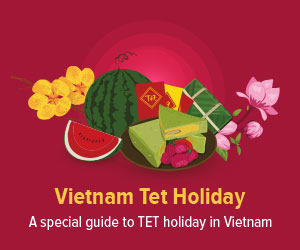 Insider Guides

What Vietnamese usually eat for Tet holiday.

Traditional flowers for Tet holiday.

What people often wish each other