Vietnam's 5 Most Important Festivals & Travel Tips
Vietnam's cultural richness stands out with a variety of traditional festivals. By participating in these vibrant activities, one has a golden opportunity to understand Vietnam's myths and customs.
A plenty of cultural events and festivals on both national and local scale are celebrated during certain times of the year. Therefore, if you are overwhelmed to decide which ones you want to attend, the list of most popular festivals in Vietnam plus useful travel tips compiled below is very valuable. 
Tet holiday
Tet holiday, officially called Lunar New Year undoubtedly is the biggest festival in the year for family reunions and traditional ritual practice. Celebration time falls on the first night of the new moon in the first month of the lunar calendar which usually takes place between the last week of January and the third week of February in the Gregorian calendar.
Typically public holidays will be granted for seven days. During that time several special customs are conducted including cleaning & decorating house, buying salt at the beginning of the year, giving lucky money for children and elders, family parties, New Year's greeting and visiting pagodas. Principally a religious celebration, you should not expect for a wild party but an intimate sense.
Intend to start off your journey with Tet, one must keep in mind some important information.
All shops and stores are closed normally until the third day of Lunar New Year. Thus, you need to check carefully before shopping or visiting anywhere. Next, book in advance for flight tickets, hotels and services to hot attractions at least months ago before Tet to avoid overcrowding.
Last but not least, be careful for bargaining at the beginning of year as vendors consider dealing too much causes bad lucks for their business. So you'd better ask for little discounts than normal.
New Year
Different from other traditional festivals, New Year is the international celebration to mark the shift between the old and the upcoming year in the Gregorian calendar. Thanks to the widespread official adoption of the solar calendar, this period is regarded as the most important festival in Vietnam just after Tet Holiday.
Like other countries, in Vietnam, an array of tumultuous street performances and vibrant activities such as great firework performances, music shows and countdown program are provided to celebrate the most important moments on the year. The atmosphere is most dynamic at big cities and famous attractions nationwide such as Hoan Kiem Lake in Hanoi and District 1 in Ho Chi Minh City.
It is best to immerse in the festive atmosphere at event venues or in bars and nightlife venues for savoring great cocktails while waiting for New Year Eve. However, tourists also need to pay attention to personal belongings and avoid crowds.
Full Moon Festival
Full Moon festival, also known as Mid-Autumn festival or 'Tet Trung Thu' in Vietnamese is held on the 14th and 15th of the August lunar month. This is an important harvest festival celebrated not only in Vietnam but also other wet rice countries in Asia such as China, Taiwan, Hongkong, Japan and Korea. Considered the second occasion for family get-together besides Tet, Full Moon festival offers leisure time for family members to come back home, organize and participate in a wide range of activities including children carrying paper lanterns, lion dances, altar set up during the night of the festival, and food booths selling moon cakes, sticky rice, fruits, sweets even months before.
In fact, there aren't any important customs you must follow but it is good to find wonderful places to visit during this period. Mid-Autumn festival is best enjoyed in Hoi An by strolling down and admiring colorful paper lanterns floating the Thu Bong Riverside. If you base in Hanoi, it is highly recommended to go to Thang Long Royal Citadel, My Dinh National Stadium and West Lake or Hoan Kiem Lake to enjoy festive atmosphere in fun, safety and peace.
Hung King Memorial Festival
The annual Hung King Memorial festival (Hung Temple festival) is hosted in commemoration of King Duong Vuong – the first king of Vietnam by the northern province of Phu Tho. The event consists of various ceremonies and entertaining activities between 6th and 10th day of the third month of the Lunar New Year.
The main worship event takes place at the Hung Temple which is perched atop Nghia Linh Mountain to show the respect to the Hung Kings, mark the death of National Father Lac Long Quan and National Mother Au Co. Next come a flower ceremony at Den Thuong (Upper Temple) where Hung Kings used to worship deities during their reign. Various vocal folk activities and exhibitions, cake making contests, sport tournaments, and folk games will also be organized to advertise local culture. Tourists are welcomed at the night market and foot street in a pedestrian zone to entertain throughout the celebration.
For most enjoyable and comfortable moments during this outstanding festival, you should prepare yourself as following:
Wear appropriate clothes and shoes as you need to climb up many temples and pagodas set atop hills and mountains.
Bring along food and mineral waters and avoid buying necessities outside.
Keep personal and valuable items carefully as there may have lots of thieves and robbers.
Avoid playing games outside the official area.
Conversations (0)
Join the conversation
Conversations
Join the conversation
ALL COMMENTS (0)
There are no comments. Add your comment to start the conversation.
read next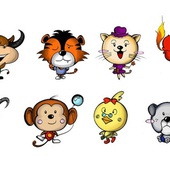 The dragon year can be a booster-for-all for all other zodiacs.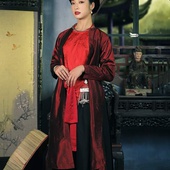 Vietnam is known for its cultural diversity with 54 ethnic groups, in which, Kinh or Viet people accounts for nearly 90% of the whole population.
Vietnam Fine Art is among the most ancient in the Asia region dated back to the Stone Age around 8,000 BCE.