Latest Travel Alerts & Updates for Vietnam
Essential information 
Vietnam has closed its international border to visitors starting from March 15th, 2020. 
As of February 2021, the country is not yet open to foreign visitors. Exceptions are made for diplomats, essential workers, top position managers, experts of businesses in Vietnam.
In order to enter Vietnam under the above category, you must have a sponsor entity in Vietnam who fulfill all the documents and procedures and submit to Immigration Department in Hanoi or Ho Chi Minh City to obtain Entry Authorization Letter. Processing time is usually 3 working days. Please note all visitors arriving via international air route will be subject to 14 day mandatory quarantine at state-approved facility.
There are a limited number of inbound flights arriving weekly in Vietnam - please contact Vietnam's embassy in your local country for latest updates. Outbound flights are still available.
What can visitors expect
Masks are mandatory whenever you are in public space
Different restrictions are placed across Vietnam, based on Covid-19 situation. 
In Hanoi, all religious centers, cafes, sidewalk eateries, bars and karaokes are closed until further notice.
In Ho Chi Minh City, religious gathering of more than 20 people are not allowed. Non-essential businesses are also closed including fitness center, wedding halls, spas and massage, beer restaurants, night clubs and cinemas.
In Hue and Danang, no restrictions apply.
In half of the city and provinces, schools are closed and replaced by virtual school experience.
Recent updates
Due to recent outbreak in late January, there has been stricter border control and regional lockdown based on severity of the Covid-19 situation. Hai Duong province is currently under lockdown as most of Covid cases happen in the province. Other provinces taking pre-emptive measures include Hai Phong, Hung Yen, Bac Ninh, Gia Lai, Quang Ninh, Ho Chi Minh City and Hanoi.
Up until February 21st, Vietnam has recorded over 2,300 Covid cases (including both imported and local transmission) and 35 deaths. Vietnam is  in the list of 50 countries and territories with the lowest number of Covid cases in the world - according to Worldometers.
Flights from the UK and South Africa are temporarily suspended until further notice.
Covid-19 Testing & Vaccine in Vietnam
You can get a PCR and/or antigen test in Vietnam for $30-120 depending on the medical centers.
In Hanoi: you can get a test at Medlatec or Hanoi French Hospital
In Ho Chi Minh City: you can get a test at Ho Chi Minh City CDC or FV Hospital
Vietnam has approved Oxford-Astra Zeneca vaccine for emergency use in Vietnam. However, vaccines are not yet publicly available upon request.
(Latest update: February 21st, 2021)
Conversations (0)
Join the conversation
Conversations
Join the conversation
ALL COMMENTS (0)
There are no comments. Add your comment to start the conversation.
read next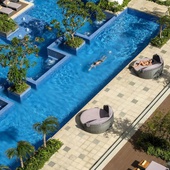 "When is the best time to visit Vietnam" is one of the most common questions that spring up to mind for all trip planners. Overall the golden time to visit the country is March-May and October-early December.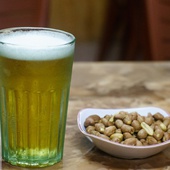 Although the cost of living has risen tremendously in Vietnam in recent years, you can still to live by with few dollars per day in your pocket. Below is a quick summary of what a dollar can be worth in various cities in Vietnam.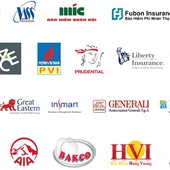 In many countries, purchasing and showing proof of a purchase for a travel insurance is a must as you apply for your travel documents. As you get a visa for Vietnam, you are not required to present one. But do you need one? YES, you will greatly benefit from well-picked travel insurance.