Hang Thung - Street Of Buckets
Historically the place to see and be seen, and still the place to go shop, Hang Thung Street has been challenged by rapid changes and it now becomes quite a miss and match.  an impressive street for visitors to come. This little 220m long street stretches from Tran Quang Khai Street crossing Hang Tre and Nguyen Huu Huan Street to Cau Go junction. The street belongs to two wards of Ly Thai To and Hang Bac in Hoan Kiem District.
History
Hang Thung Street has changed its named many times. It was originally called Rue Foutcheou (Phuc Chau Street). After being split in two, the eastern part was named Rondony Street and the western part was Hang Thung Street (Rue des Seaux). In 1945, Rondony Street was renamed Binh Chuan Street. And finally, in 1947, Binh Chuan and Hang Thung Street merged to be called Hang Thung Street.
In the old days, Hang Thung Street was home to hundreds of stores trading all kinds of bamboo containers which were used to carry water or fish sauce. Meanwhile, on the eastside of the street (Rondony Street), many families opened shops to sell wood and wooden furniture.
What to see
In more recent times, traditional merchandise is mostly eroded and the street welcomes a sophisticated complex of amenities for tourism purposes including restaurants, hotels and fashion shops while historical buildings were well-preserved.
At No.22, Tho Nam temple is the best-preserved ruin on this street which has long been a spiritual world of people in the old town.
What to eat
Hang Thung Street is packed to the rafter with food and drink options that contribute greatly to the culinary diversity of Hanoi Old Quarter. It's not overstated that having a day on this amazing street, you can easily fill your boots with plenty of traditional typical dishes.
Bun oc
Vietnamese escargot noodle is one of the typical dishes that you can find anywhere in Hanoi. Just head to No.31 Hang Thung and you can enjoy a bowl of delicious 'bun oc' in two ways: in its broth or with broth in a separate bowl.
Coffee
If you prefer a little laid-back morning rather than being stuck in the crowds, just find some great coffee locations and enjoy a coffee sip while people-watching. On Hang Thung Street, there are a number of places like that such as Cake & Café Everyday (8 Hang Thung), Café Nang (45 Nguyen Huu Huan, right in the Hang Thung – Nguyen Huu Huan crossroad) and Hipieland Coffee (20 Hang Thung).
Where to stay
With a plethora of amenities, settings, room and dining options to choose from, find a perfect hotel for your stay on Hang Thung Street is a piece of cake. Indeed, these places are very luxurious, affordable and close to all the main attractions.
Boss Legend Hotel (21 Hang Thung)
The hotel is a truly first rate choice for both leisure and business travellers with great location, exceptional service and well-appointed 80 suites and presidential suites. The hotel also includes banquet for parties, meetings and events as well as a gym, a sauna and other massage services.
King Ly Hotel Hanoi
located at the crossroad of Hang Tre – Hang Thung Street, the hotel has just been renovated with nice decoration and new modern facilities. Each room is well-equipped with a number of facilities such as antique wood furniture, working table, bathtubs, air-conditioner and a mini bar.
Conversations (0)
Join the conversation
Conversations
Join the conversation
ALL COMMENTS (0)
There are no comments. Add your comment to start the conversation.
Featured Streets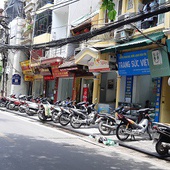 Hang Bac, meaning silver in Vietnamese, is often recommended as one of the most happening streets for a walking tour.
0.8km (0.5 mi) from city center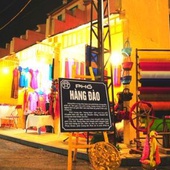 Hang Dao today belongs to Hoan Kiem pedestrian zone and is especially animated at night every Friday, Saturday and Sunday with the establishment of Hang Ngang – Hang Dao night market.
0.8km (0.5 mi) from city center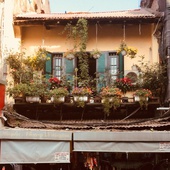 Hang Ngang is a one-way street which measures 152 meters long. It bridges Hang Dao Street and Hang Duong Street to form one of the busiest market places of Hanoi.
1.0km (0.6 mi) from city center