Join A Full Day Hanoi Cooking Class
You are falling in love with Hanoi's gastronomic scene and want to keep this love forever with you but don't have any clue of how to do so? The answer is amazingly simple: taking cooking classes designed especially for foreigners in Hanoi, and you can try your favourite recipe when coming back to your homeland. On another hand, cooking class is another great activity to make your trip perfect, besides the ordinary sightseeing schedules.
Adapting the rise of gastronomic tourism, classes of this kind have been established and expanded around the city in recent years, by prestigeous ventures and dedicated chefs. Each cooking class has its own competitive features in both the content and frequency of courses. Some centers design long course into small classes, each has its own theme like Hanoi foods, sea-foods, BBQ, etc; while others only focus on short class only.
However, what probably makes cooking classes in Hanoi different from any other places in the world is the market tour. Here, popular fresh ingredients will amaze tourists, because for most of them, it may be the first encounter with silkworm cocoon, fertilized duck embryo or chicken's tripe. During the trip, participants are explained about the use of each ingredients as well as interesting story behind it.
Chances to keep your love with Vietnamese foods forever as well as golden opportunity to explore the people and beauty of the ancient capital city through every delicious food and little ingredients, so why don't you take out a paper and write down a memo: Hanoi cooking class is really a must-do when you are there!
Hanoi Cooking Center
Address: 44 Chau Long, Ba Dinh, Hanoi
Tele: (+84-243) 715-0088
Website: www.hanoicookingcentre.com
The cooking school offers you daily classes starting in the morning or early evening. By taking a trip to the local market firstly, visitors would certainly become more close to the simple life in Viet Nam. While buying necessary ingredients such as herbs and spices, you also learn how to choose fresh foods of best quality from numerous food stalls in the market. The chief will guide you through preparation process by helping you to marinate and to spice, the most crucial stage in Vietnamese cooking. By the time at noon, you can enjoy the dish that you have cooked.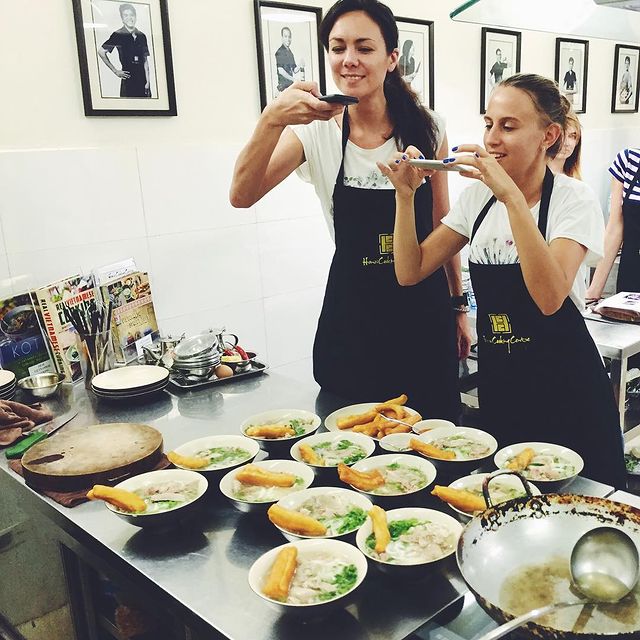 Photo by @keepeyesopen
More interestingly, the chief will taste and give an award to the best dish. At the end of the class, a detailed recipe will be given to the guests, and then they can prepare the food to treat their friends or their family at home. Hanoi Cooking Center also provides you a wide range of courses, namely Vietnamese cuisine, international cuisine, cooking courses for kids, street foods discovery and local market tours, and the fee for each is $45 USD per person, a reasonable price for a truly unique experience.
Old Hanoi
Address: 106 Ma May, Hoan Kiem, Hanoi
Tel: (+84-243) 824-5251
Website: www.hanoi-cooking.com
The cooking centre offers two cooking classes, namely daily class and private one. While attending daily class create you a chance to practice cooking in an lovely tropical garden right in the centre of Hanoi, private class would definitely satisfy all your demands ranging from helping you to change a Vietnamese dish to suit your taste to assisting you in preparing a special feast for your beloveds.
Daily classes normally start with a stroll to the local market located right in the Old Quarter and you are bound to be dazzled by the variety of colorful fruits, fresh vegetables and an array of ingredients that the locals pick to make a cracking daily meal for their family. Just observe how the locals haggle over the price and then try to do it by yourself. It could not be more exciting experience. Then, the class continues with the explanation of popular ingredients used in Vietnam culinary and it is time for you to try to make some simple Vietnamese dishes under the guidance of the chef. It is more than an opportunity for you to try some local refreshments and popular dishes, but truly a fantastic culture discovery.
Hoa Sua School
Address: Ngoc Hoi, Hoan Kiem, Hanoi
Tel: (+84-243) 942-4448
Web: www.hoasuaschool.com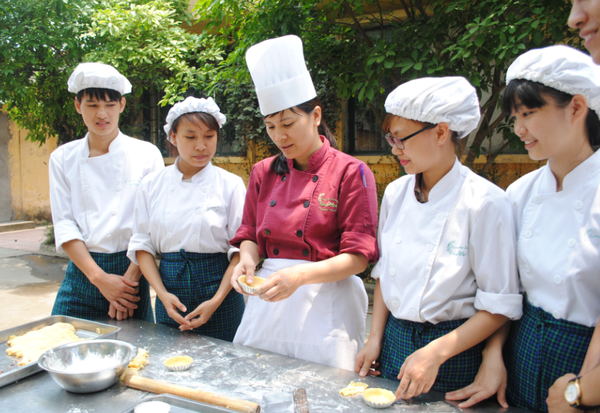 Photo: hoasuaschool.com 
Totally different from other cooking centers and cooking classes that you may know, Hoa Sua is exclusively established and developed as a vocational training centre for disabled youth. However, as an exception, it offers Vietnamese cooking classes for visitors to Hanoi as an effective way to let foreigners get to know about Vietnamese food and culture and more importantly, the earned income could help the school to cover its operating cost.
It is also an ideal place for you to do voluntary job and take part in culture exchange programs, partly contributing to bringing happy moments to disadvantaged students here and making their life more meaningful and deserving to live. For more details about the Vietnamese cooking course, the tuition fee, and the voluntary program you had better go on the website and contact the school's managers.
Highway 4
Address: 5 Hang Tre, Hoan Kiem, Hanoi
Website: www.highway4.com
Highway 4 is originally a famous restaurant in Hanoi which has received a lot of rave reviews from both foreign and local press. The restaurant offers private cooking classes and the market tour to help foreign newcomers get insight into the Vietnamese cuisine and have an unforgettable experience. Of course, you are certain to enjoy the challenge of making Vietnamese dishes and taste it definitely. Further information could be found on the website as mentioned above.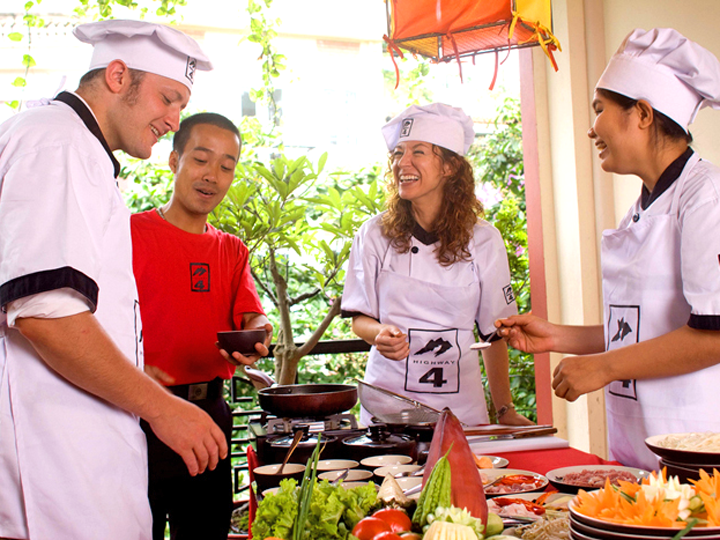 Photo: dulichviet.com.vn
Conversations (0)
Join the conversation
Conversations
Join the conversation
ALL COMMENTS (0)
There are no comments. Add your comment to start the conversation.
read next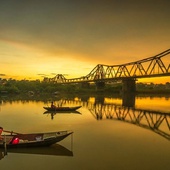 A suggested itinerary for travelers spending about 3 days in Hanoi.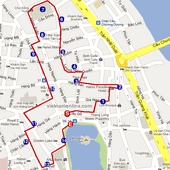 Hanoi's Old Quarter has a long history of 2000 years of development which is the beating heart old the city.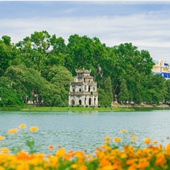 Want to see the essence of Hanoi in 1 day - here we tell you how.