10 Affordable Boutique Restaurants In Hanoi You Gotta Try
Hanoi reveals to be unbeatable when it comes to the affordability, accessibility, and quirky flavors of the food. Amidst a flurry of new restaurant openings, we pick out 10 of the newest and greatest brands that you can consider for a passionate evening out.
Opera Garden Restaurant
Spend dinner in Opera Garden Restaurant is invariably conducive to luxury and romance. Situated on the leafy Trang Tien Street, the gaudy two-floor eating house epitomizes a mini-theater and particularly exudes the old charm of French architecture. Black and white diamond-shaped floor tiles, luxurious wooden tables, and low-slung lights of glowing lanterns form a formal yet attractive backdrop.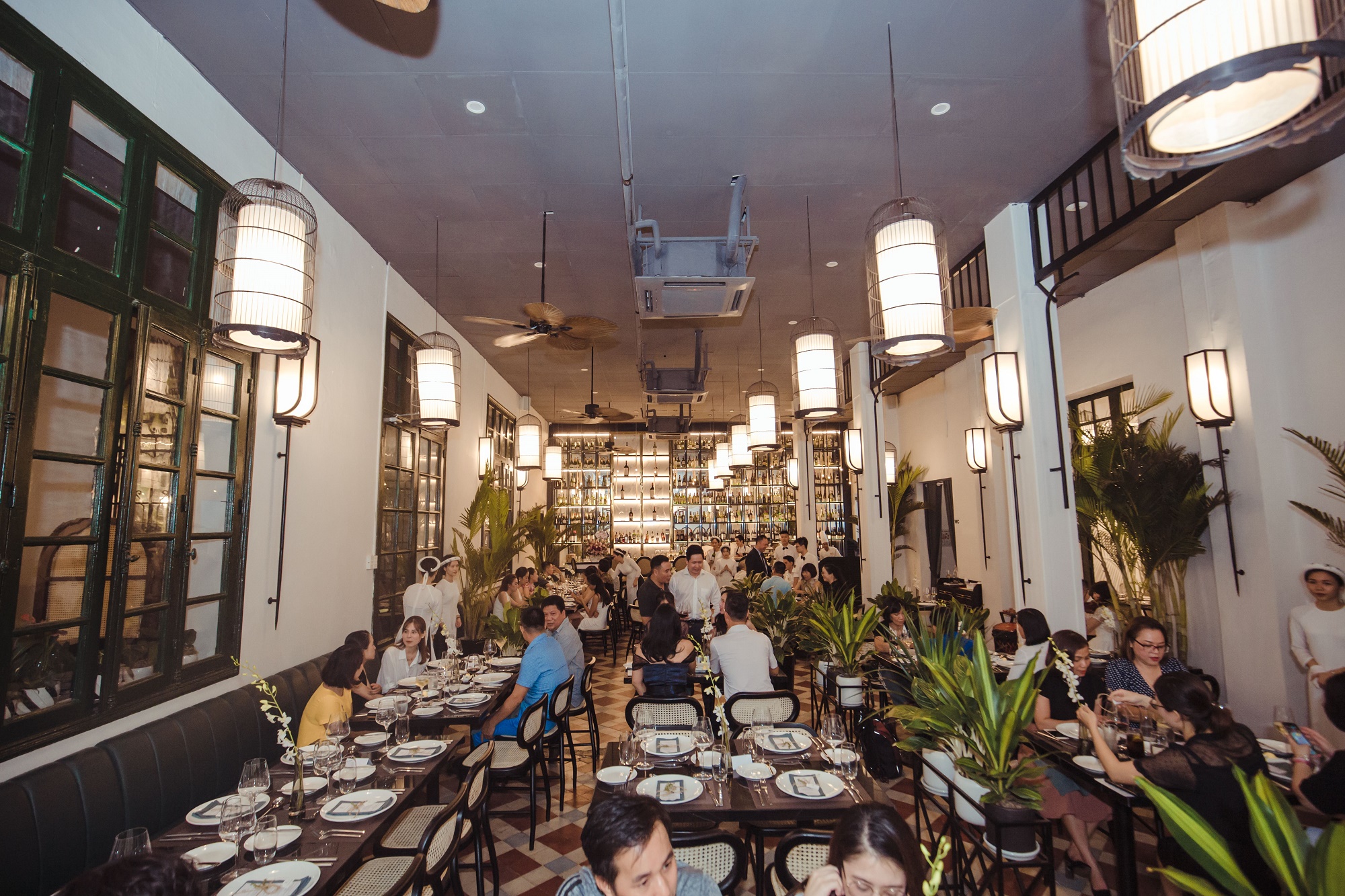 Photo by @Operagarden
Beyond the intricately interior design, connoisseurs squeeze into Opera Garden Restaurant for its harmonious fusion between emblematic Vietnamese specialties and Western cuisines stepped up to the plate. Get ready to check out sensational dishes such as pomelo salad with prawn, smoked salmon salad, and fried crab meat spring rolls. Those mouth-watering specialties are usually paired with a signature cocktail while listening to melodious jazz music. 
Grandma Restaurant
When Hanoi downtown is overrun with hung-over hipsters, in-the-know patrons follow quieter tracks for a low-key dining experience. Walking down Duong Thanh Street and you'll arrive at Grandma Restaurant, a humble-looking venue that serves its twists on Vietnamese classics. The restaurant's interior fitted with rustic décor and antique furnishings perfectly matches the majestic exterior.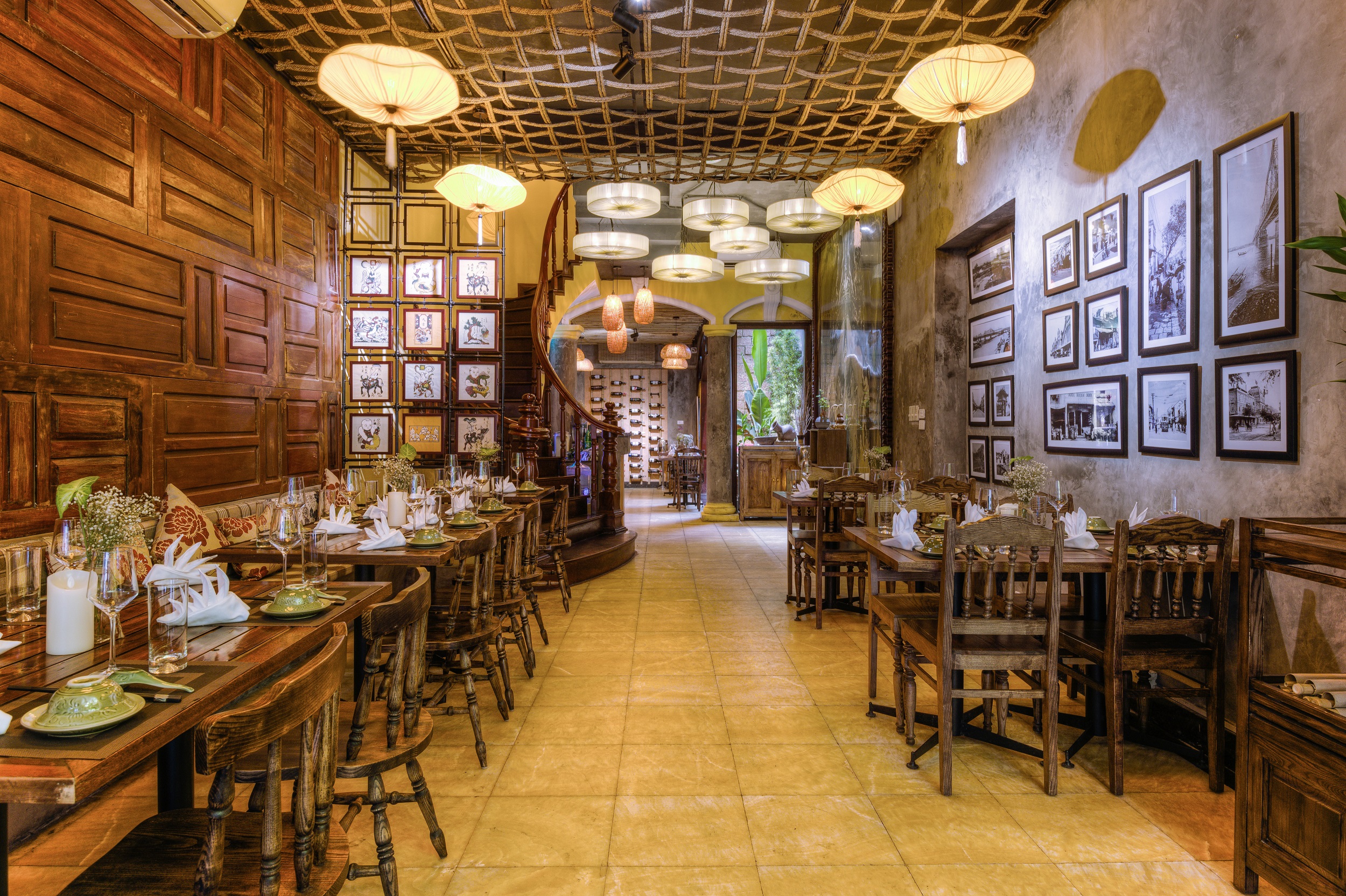 Photo : tableagent.com
Catering to guests who eager for the authentic exposure to Vietnamese cuisines, Grandma Restaurant particularly gives prominence to traditional tastes. Typical dishes such as steamed lobster with garlic sauce, deep-fried banana with sticky rice and ice cream, and grilled chicken with lemongrass are lovingly hand-crafted. A wonderful Vietnamese culinary journey is complete with local wine and folk music performances. More interestingly, the restaurant provides a plant-based menu to widen vegetarian options for veggies.
La Badiane Hanoi
Housed in a white-washed colonial villa with sweeping views of the leafy courtyard, La Badiane is one of Hanoi's exorbitantly high-tier restaurants. Focus on exclusiveness, the restaurant enlivens its indoor patio space with grand décor and leather furnishings. The ground floor offers a more casual setting with communal tables. Meanwhile, the ultimate in privacy is well-maintained with the two additional elegant rooms upstairs.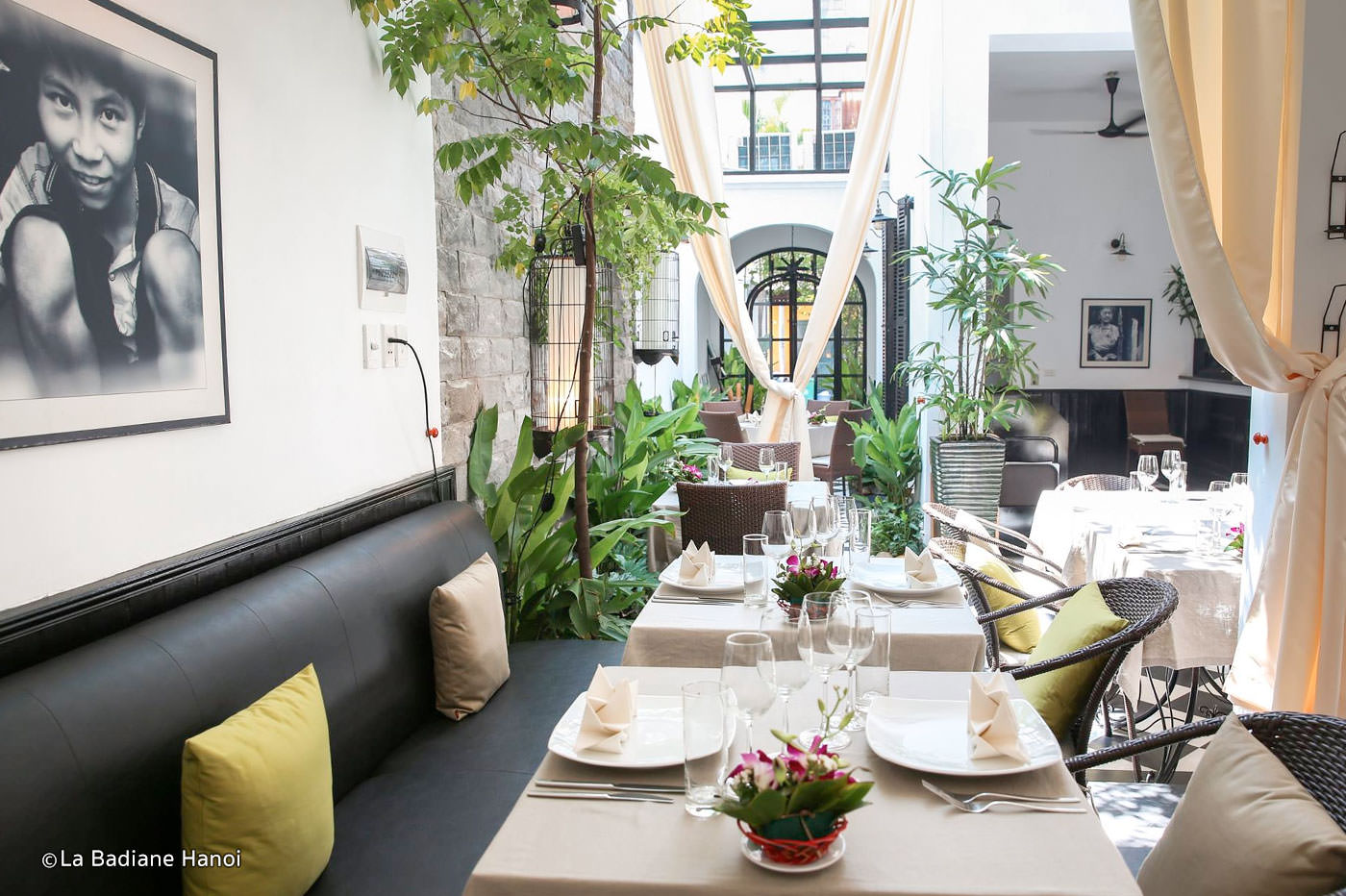 Photo by @La Badiane Hanoi
The menu is a real feast for the eyes varying from set lunch to "bistro" menu and à la carte menu. It especially boasts a modern spin on traditional French techniques that makes use of ingredients of the Orient. Uniquely, La Badiane Restaurant differentiates itself from other luxurious eateries by arranging dishes into sets to fit every customer's requirements.
La Verticale Hanoi
In a hip, lively block, La Verticale Hanoi welcomes its guests in a retro-modern atmosphere of the French colonial-style villa, dating back to the 1930s. The interior is a tribute to old-world charms with original white-hued walls, red tile floor, wooden tables, and a spacious roof terrace with armchairs. Featuring a stylish spice shop, the ground floor draws hordes of shoppers to take home some bottled spices such as cinnamon, turmeric, and pepper.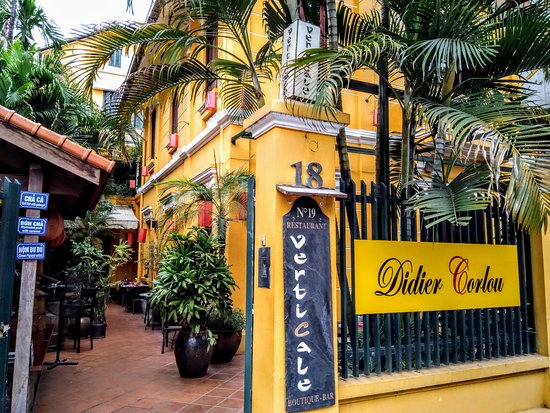 Photo : tripadvisor.com.vn
This newly-operated restaurant specializes in French specialties. The seasonal menu is a perfect mixture of French cooking methods and regional farm products. Here you can find a vast array of sumptuous delicacies such as foie gras steamed with tropical fruits and roasted copper ducks. Also, prepare yourself for a sensory overload with an extensive imported wine list namely Figaro and South West of France.
Duong's restaurant & cooking class
Duong's restaurant & cooking class already operates three locations across Hanoi and Saigon. Upon opening, the restaurant made a stir among the public thanks to world-class services and fantastic local specialties. Discreet design with exposed brick walls, dim-lit lanterns that spread across the ceiling and wooden tables creates profound silence and a nostalgic atmosphere. Additionally, from the verdant balcony, guests are able to gaze out on the gorgeous streets.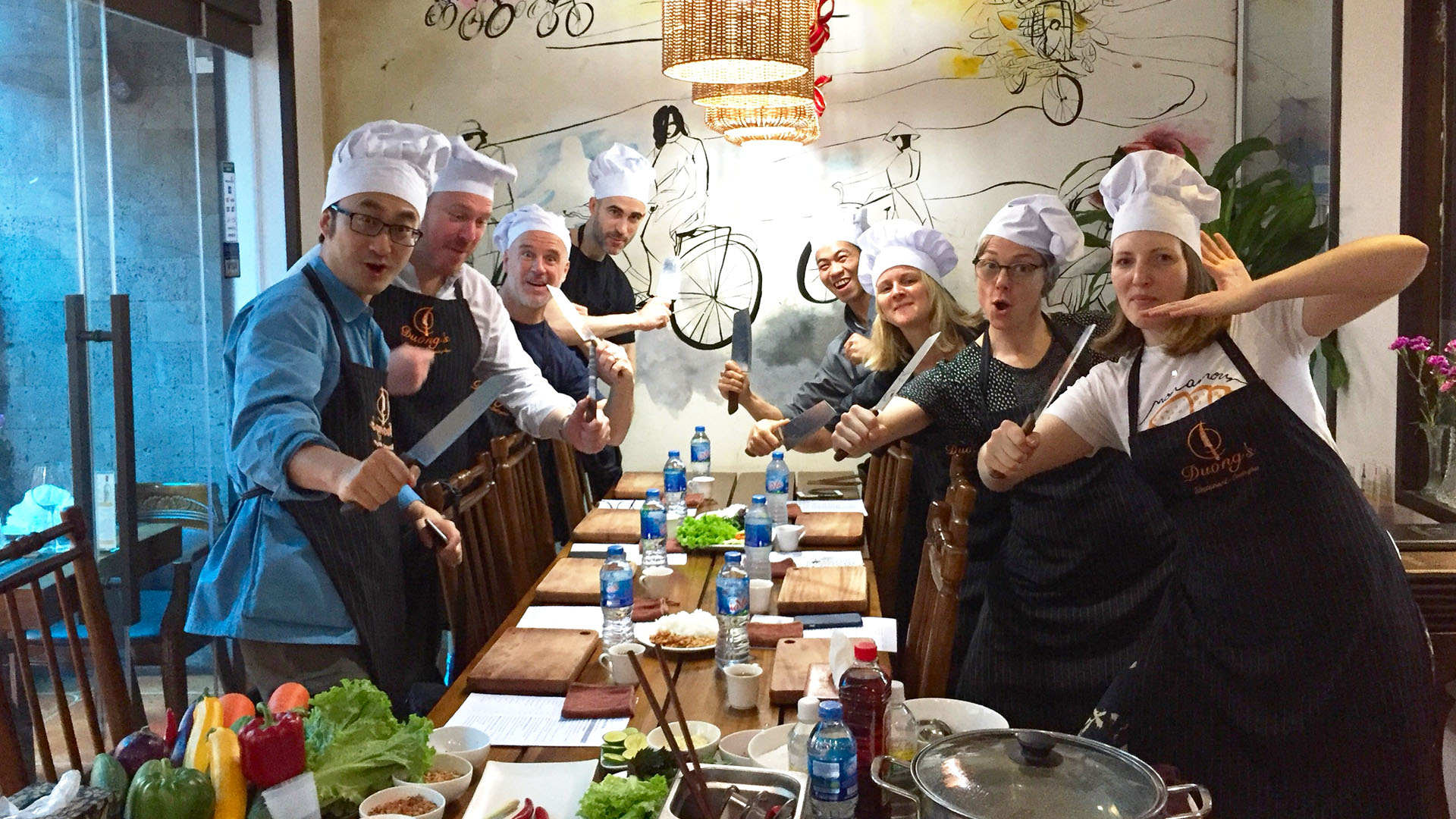 Photo : duongcookingclass.com
Duong's restaurant offers a rotating menu that adjusts to regional preferences. In a cozy, old-school setting, tap your toes to some beautiful melodies and savor traditional flavors of "nem lui" char-grilled mice pork in sugarcane, fresh noodle rolls with beef and mushroom or seafood and green mango salad.
What's more, customers in Hanoi, who want to learn some cooking skills, can sign up for one of the restaurant's cooking classes teaching how to make some Vietnamese traditional dishes.
Address: 27 Ngo Huyen Street and 101 Ma May Street, Hoan Kiem District
La Table du Chef Restaurant
Whether it's the refined, plush inner or delectable meals, La Table du Chef has an unrivaled reputation as the most luxurious French restaurant in Hanoi. The 5-star restaurant sets it in the simple yet splendor architecture of the colonial period characterized by fine crafts and stunning paintings.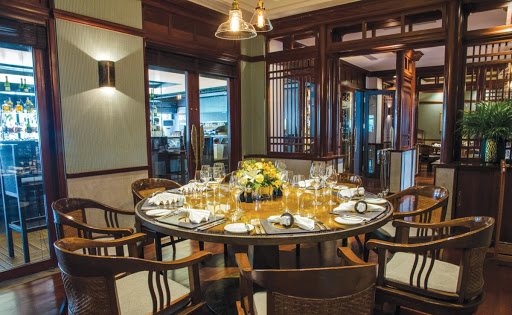 Photo : i-fva.com
Alongside with over-the-top interiors, lovers of haute cuisine should come as no surprise that the restaurant retains the essence of French cuisine culture by serving the most quintessential French-style dishes. Some of the best illustrations are bare eggs in wine sauce, Ravioli with mushroom sauce and bacon. Few things can beat a romantic dining experience in La Table du Chef Restaurant when diners can also sip signature wines and feel the music.
Home Hanoi restaurant
You know you're in for a swanky meal at Home Hanoi restaurant as the setting is a 20th-century classic villa paired with cutting-edge sophistication. The interior space retains allure with a wealth of vintage-looking fittings, inviting yellow lights, bare brick walls, and dark wood floors. Tuck into Home Hanoi restaurant, connoisseurs are not only captivated by its intimate, enchanting setting but also subtle aromas.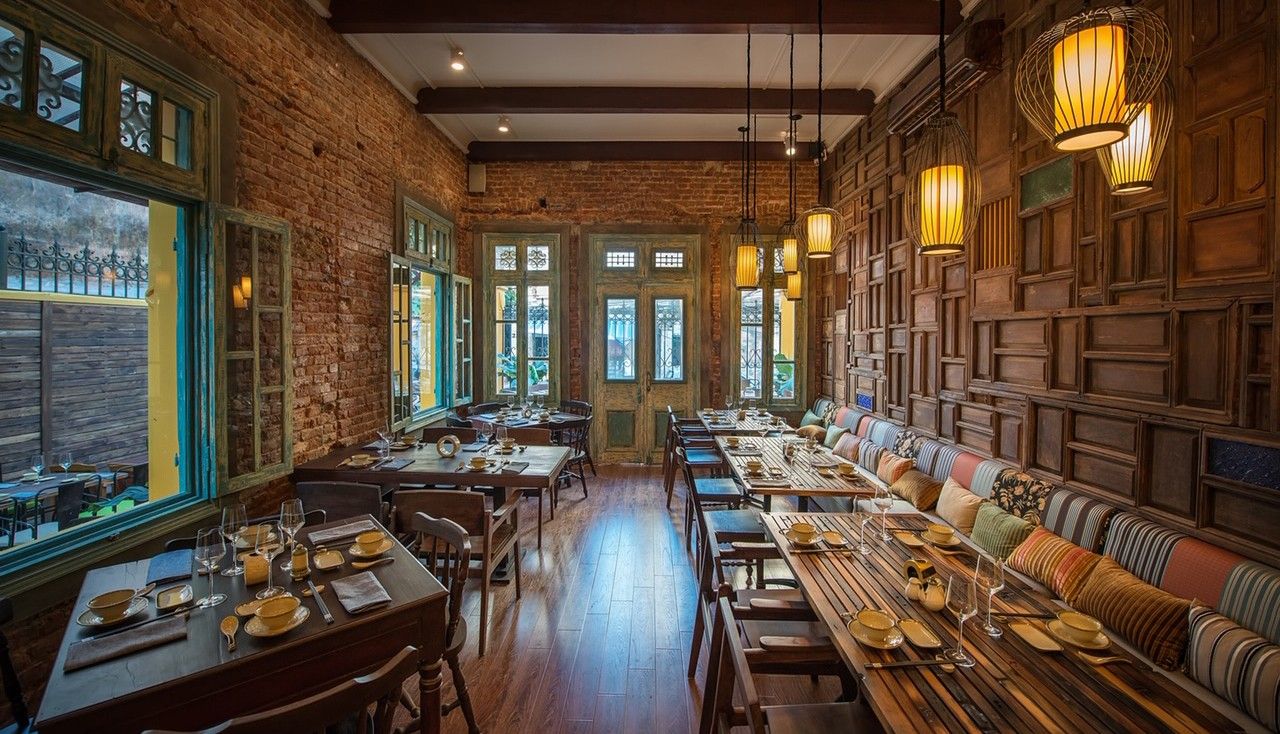 Photo : foody.vn
This post-French residence prides itself on one of the finest restaurants serving Vietnamese cuisines in the city. With plenty of à la carte and set menus, guests are treated to an extravagant meal chockfull of local seafood and hot dishes freshly made on the day.
The Social Club
Rustic feel seems irrepressible at Hanoi Social Club, a café & restaurant that houses in a restored 20th-century mansion. Entering this 3-story building with a terrace, your eyes will stumble upon run-down polished concrete walls lightly decorated with Vietnamese art. Besides, distressed old wooden furniture and original tiles lined in a cramped space also add to the clandestineness of the restaurant.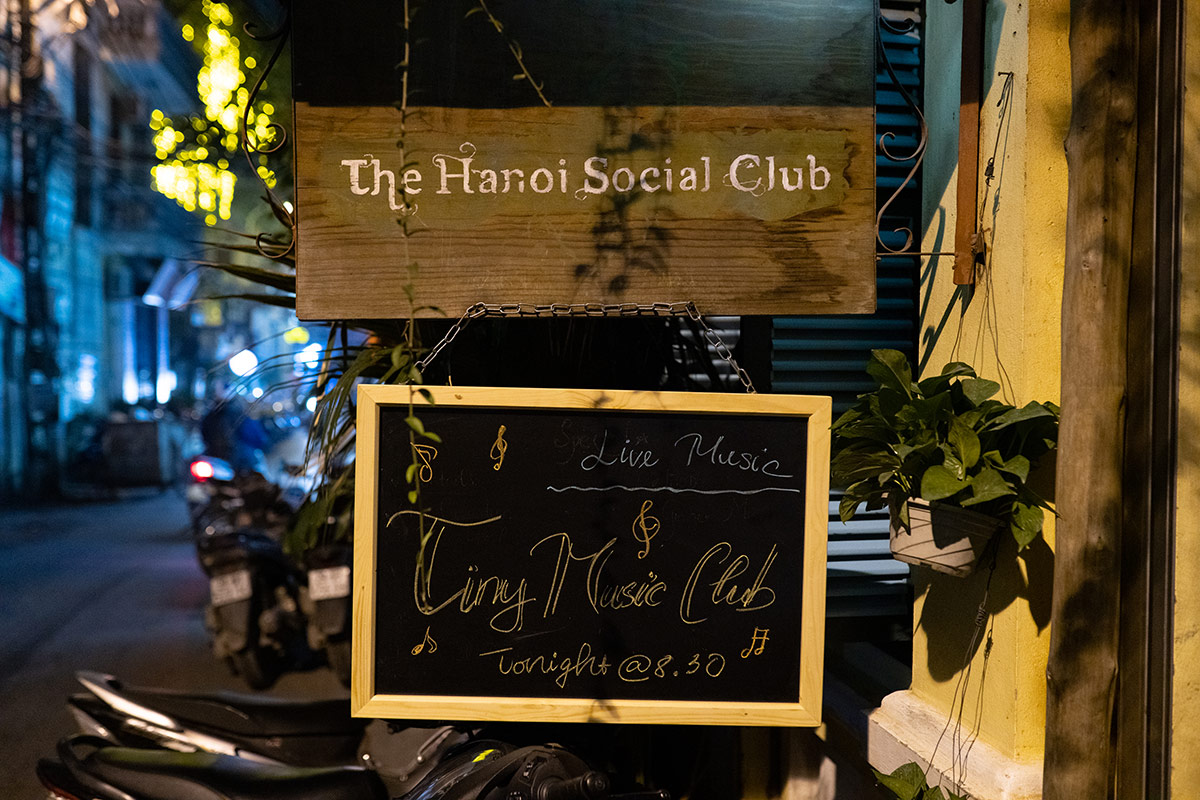 Photo : chaohanoi.com
Bearing characteristics of Melbourne cafés, Hanoi Social Club feels like a hangout for coffee lovers who also crave for something to eat. Utilizing French cooking techniques, the menu is replete with potato fritters with chorizo, Western-inspired dishes, and egg coffee. Further, the restaurant holds a special appeal for seasoned travelers who live on a mainly vegetarian diet with a flourishing vegan menu.
Quan An Ngon Restaurant
Designed to resemble a street shop with vendors wearing traditional dress stand behind alternating food stalls, Quan An Ngon restaurant has created a hidden-away place to scarf down popular Vietnamese traditional specialties. All four original and flagship branches of this restaurant are located in the brick-paved courtyard of repurposed old villas enclosed by the open cooking pavilions. Together with the main outdoor courtyard, there are a number of indoor spaces with a total capacity of up to 500 guests.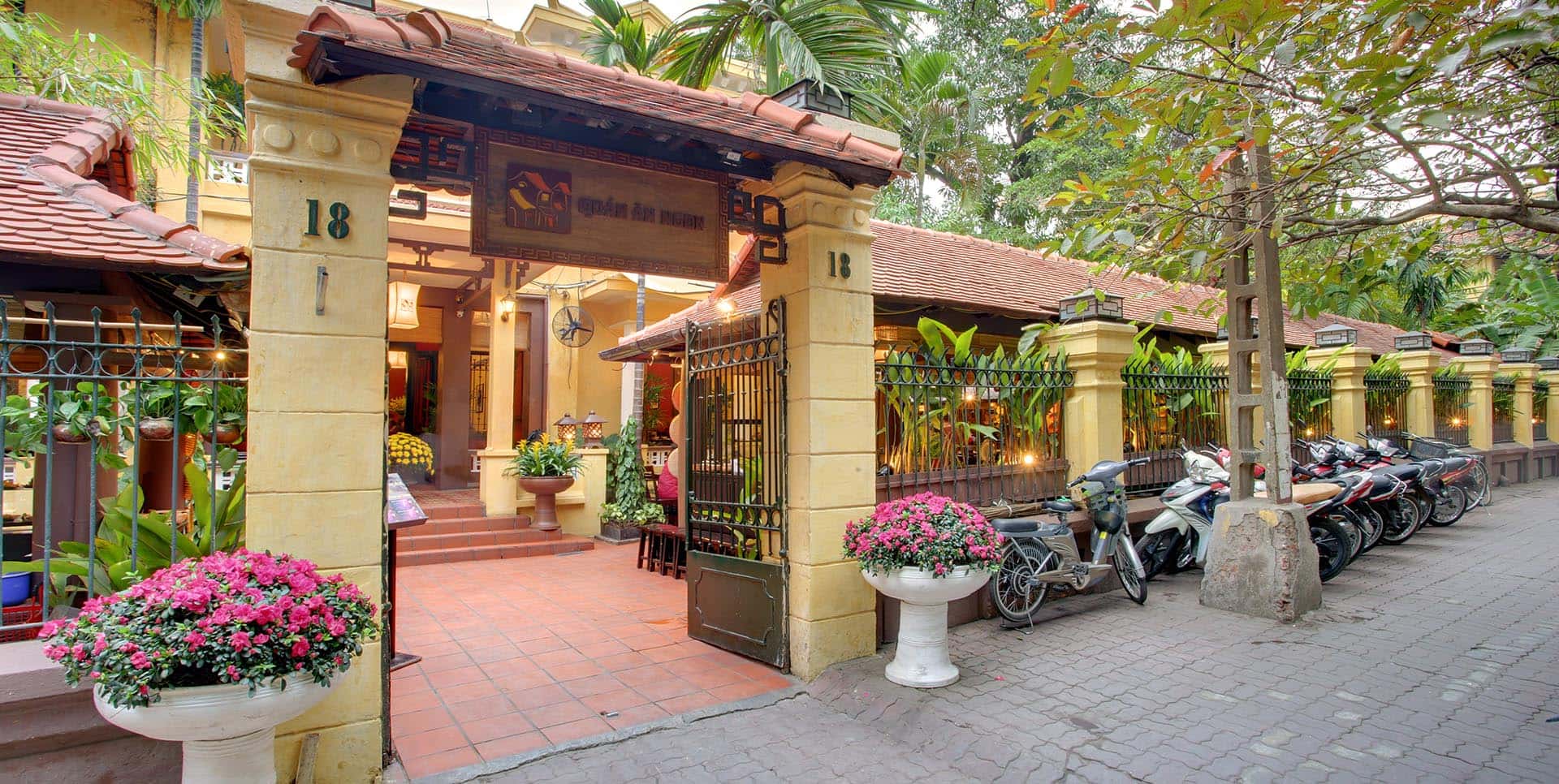 Photo : travelhanoi.org
Pop into the restaurant and make your selections from an assemblage of great authentic street foods namely 'pho ga' (noodle soup with chicken), 'bun cha' (traditional grilled pork served with rice noodles, fresh herbs, and sauce), and Vietnamese sweet soup. Another plus point of this restaurant is the cooking class led by professional chefs teaching customers to make Vietnamese food.
Address:
18 Phan Boi Chau Street, Hoan Kiem District
34 Phan Dinh Phung Street, Ba Dinh District
Ground floor, 25T2 Hoang Dao Thuy Street, Cau Giay District
B2 R6 Vincom Royal City, 72A Nguyen Trai Street, Thanh Xuan District
O'Douceurs Hanoi
In the hectic Old Quarter of Hanoi full of foodie options, it's pretty hard for newcomers to make a splash except for O'Douceurs Hanoi serving the best French patisserie-bakery hybrid. O'Douceurs successfully combines a café and co-working space where customers can have a quick bite while working on comfortable desks. Old-fashioned wall coverings are decorated with some quaint pictures and stained floor-to-ceiling windows.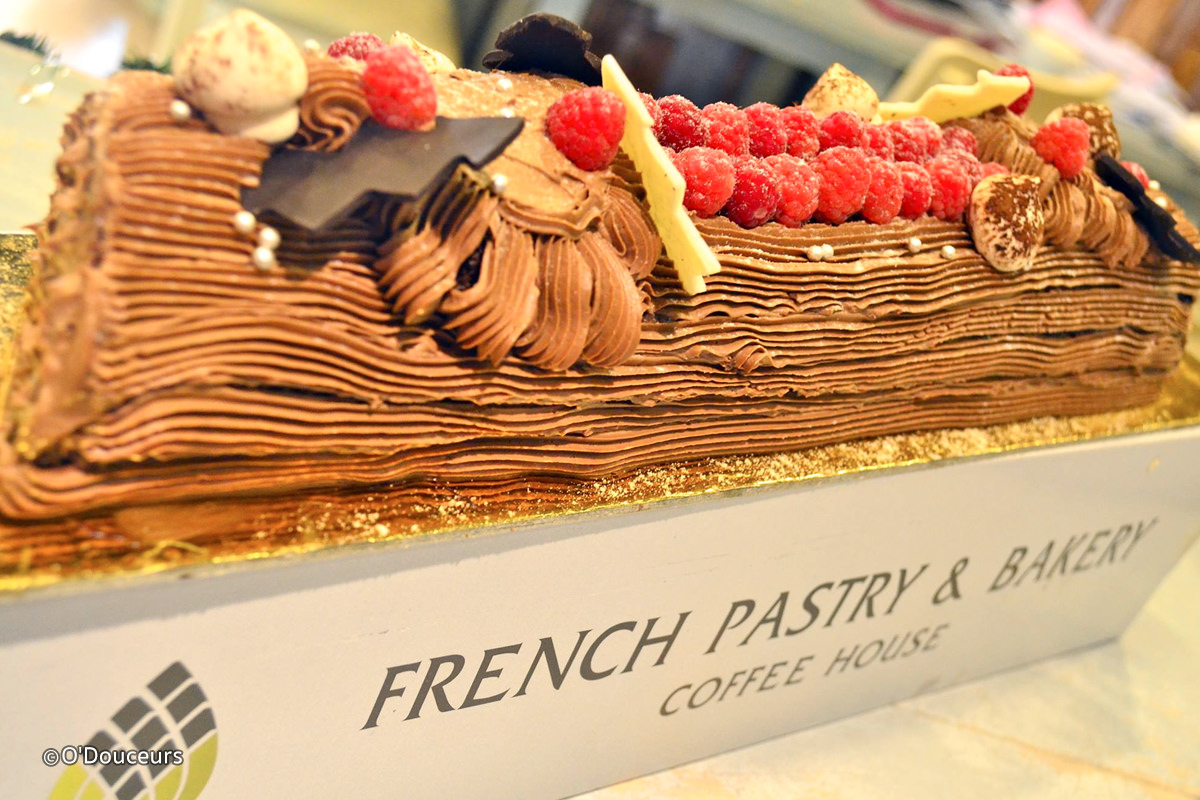 Photo by facebook @O'Douceurs
Nevertheless, what makes O'Douceurs Hanoi become one of the city's most coveted restaurants is an extensive menu of delicious treats. Here you can easily find freshly baked pastries, sandwiches, croissants, and an abundance of desserts such as macaroons and cookies as well as healthy drinks like smoothies and fruit juices, all are at reasonable prices.
Address: 91A Tran Hung Dao Street, Hoan Kiem District
Conversations (0)
Join the conversation
Conversations
Join the conversation
ALL COMMENTS (0)
There are no comments. Add your comment to start the conversation.
read next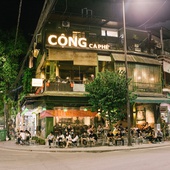 It would be just "wrong" not to write about Hanoi's coffee in its city travel guide, simply because coffee merits every mention, notwithstanding an icon of Vietnam's capital.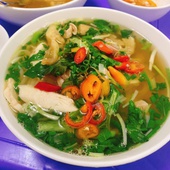 Pho is dearly considered as one of Vietnamese best foods with its unmistakable taste, which is famous over the globe.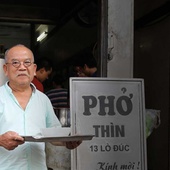 Hotel buffets can be convenient, but why don't you get out for some fresh change? Hanoi is known for a haven for food, and breakfast is arguable the best time to enjoy an authentic meal with the locals.