Hanoi In 3 Days - Things To Do And See
A suggested itinerary for travelers spending about 3 days in Hanoi.
Day 1: Introduce yourself to the city
Arrive in Hanoi and check in a hotel- would be best if you find one in the Old Quarters. Walk around the Old Quarters and see how daily life unfolds. Do not miss Hang Ngang, Hang Dao where most trade activities take place. As you take a walk down these streets, do not miss Hang Ma, the most colourful street of Hanoi. One street down and you reach Dong Xuan market- where you can find almost everything from fresh vegetables to pets and household utilities (read How much do these things cost in Vietnam?). For lunch, try food at one of the street vendors near Dong Xuan market.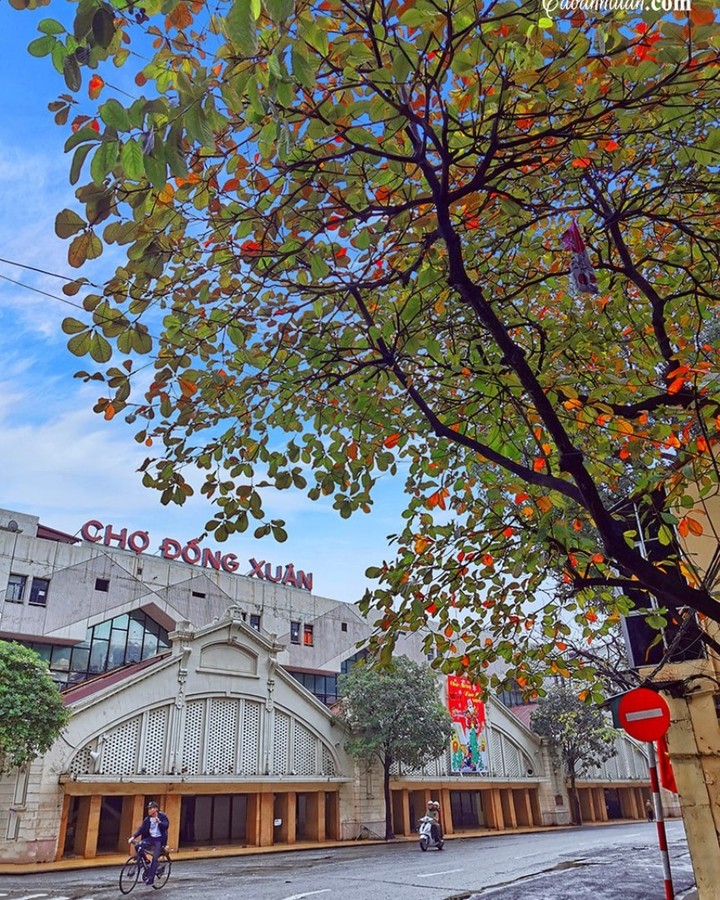 Photo : internet
You can also find your way to Hang Dieu where the famous Bun Bo Nam Bo is offered (Rice noodle with beef- 67 Hang Dieu). If you are into rice, there are plenty of Com binh dan (Rice for the people) around the marketplace. Walk in and order by pointing at the dish on display. You will be served at faster-than-McDonald's manner. In the afternoon, take a walk around Hoan Kiem Lake. It will give you some air compared with the morning hectic atmosphere of the Old Quarter. If you are tired of walking, a cyclo tour won't cost you much while you can slowly inhale the Hanoi feel.
You can also opt for a show at the Water Puppet Theatre as you finish the walk. Around the lake there are many cafes where you can take a break and try a sip of Vietnamese coffee. Or have a beer on a street corner and make a new friend. For dinner, take a cab to Quan An Ngon (14 Phan Boi Chau). The restaurant is popular among tourists and locals alike, where you can see how the food is prepared in a traditional way. Hanoi at night is just as interesting as it is by day. The sparkles from waves after waves of motorbikes may inspire many more photographers. Do not forget to have plenty of rest either. A good sleep will prepare you well for the next morning.
Day 2: Museums, Temples and Cafes
Wake yourself up with a steaming bowl of Pho. If your hotel rate includes breakfast, go with the baguette fare. If it is not Monday or public holiday, take a cab or motor taxi to Ho Chi Minh complex. The mausoleum, museum and Ho Chi Minh residential area will easily eat up your whole morning. Take a cab or if you can, walk to the Temple of Literature area. Koto- Know One Teach One- is just around the corner. The food is good and it is even better when you know you are supporting the welfare of street children. In the afternoon, you can visit the Temple of Literature- the first university of Vietnam.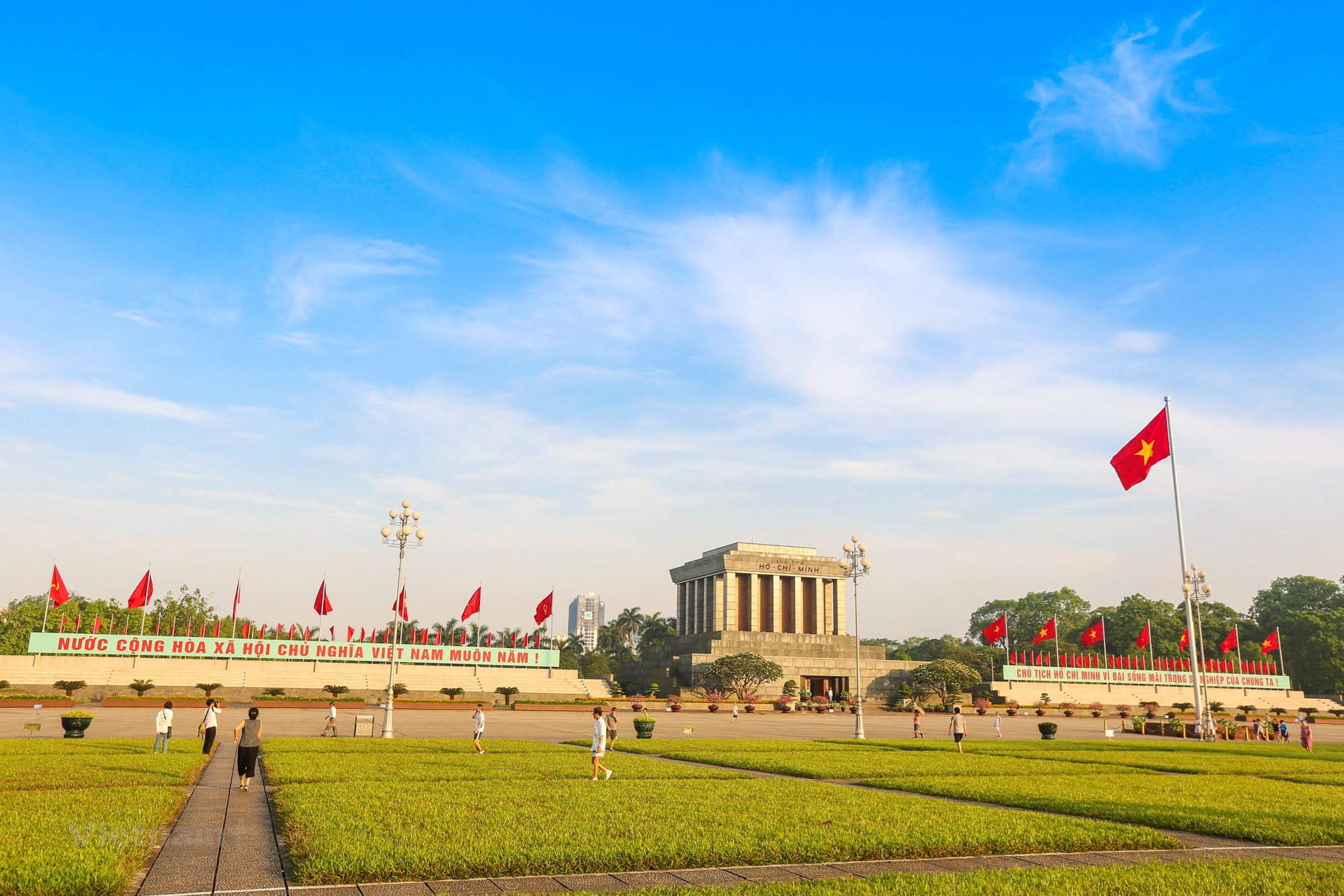 Photo : vietnamplus.vn
The Fine Arts Museum is also within the walking distance. Along Nguyen Thai Hoc street, there are many artists painting their own art work or duplicating other famous work. If your legs are still able to, the walk along Nguyen Thai Hoc into Hang Bong street will be another memorable experience. In the evening, you can go to the West lake area or just chill in the Old Quarter.
Day 3: Venture a bit further and deeper
If this is your last day, take things easy. In the morning you can go to the Museum of Ethnology if you are into learning about Vietnam's ethnic minorities and their cultures. It will take a whole morning not only because of the many things the museum cover, but also because of the endless fun you are going to have, especially climbing the ethnic house.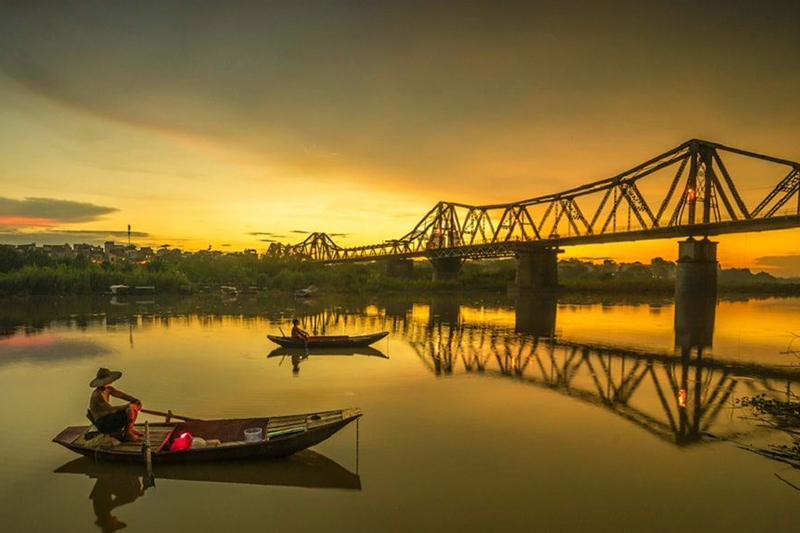 Photo : hanoilocaltour.com
Another option is to visit Bat Trang pottery village, across the Long Bien bridge from the Old Quarter. You can make yourself a nice mug, or buy a chunk of beads and turn them into necklaces for friends. If you still have a few more hours, do some last minute shopping at the Old Quarter. There are many souvenirs you can get for your friends and families, such as T-shirt printed with Hanoi beer or a cone hat.
Conversations (0)
Join the conversation
Conversations
Join the conversation
ALL COMMENTS (0)
There are no comments. Add your comment to start the conversation.
read next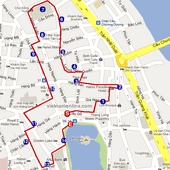 Hanoi's Old Quarter has a long history of 2000 years of development which is the beating heart old the city.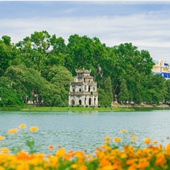 Want to see the essence of Hanoi in 1 day - here we tell you how.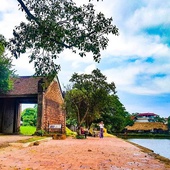 Why don't we just open the latest version of Hanoi map, rent a motorbike or catch a bus to go a little further to the outskirts of Hanoi, where there are many beautiful traditional villages still waiting for you to come and spend your day in the most meaningful way?