Hanoi Essentials In One Day
Want to see the essence of Hanoi in 1 day - here we tell you how.
The historical capital of Vietnam for 1000 years, Hanoi is undoubtedly the cultural venue where a lot of ancient vestiges have been surviving against the ravage of wars and the harshness of the time. Once arriving at Hanoi, travelers may be confused by the diversity of the city's monuments and may wonder "what are the most famous sites I should visit in this city"? The following suggested itinerary will help you to answer that challenging question.
Morning
The first and indispensable monument ones should visit is Ho Chi Minh Mausoleum, located in the Centre of Ba Dinh Square, where President Ho Chi Minh read the Declaration of Independence on 2/9/1945, giving birth to Vietnam. From the Old Quarter it takes about 15 minutes by taxi to get to the complex ($3) or you can catch Hanoi city bus number 9 that departs every 15 minutes from the stop near the Water Puppet Theatre (15 cents).
The massive building was built between 1973 and 1975, inspired by Lenin's mausoleum in Moscow, but cleverly designed with Vietnamese architecture which is a combination of hero worship and modern art. The national hero's remains are well kept inside the mausoleum and open for public to pay tribute on a daily basis.
Within the complex are various other sites: Ho Chi Minh Stilt House, the Presidential Palace, Ho Chi Minh Museum, Ba Dinh Square, One Pillar Pagoda and Dien Huu Pagoda.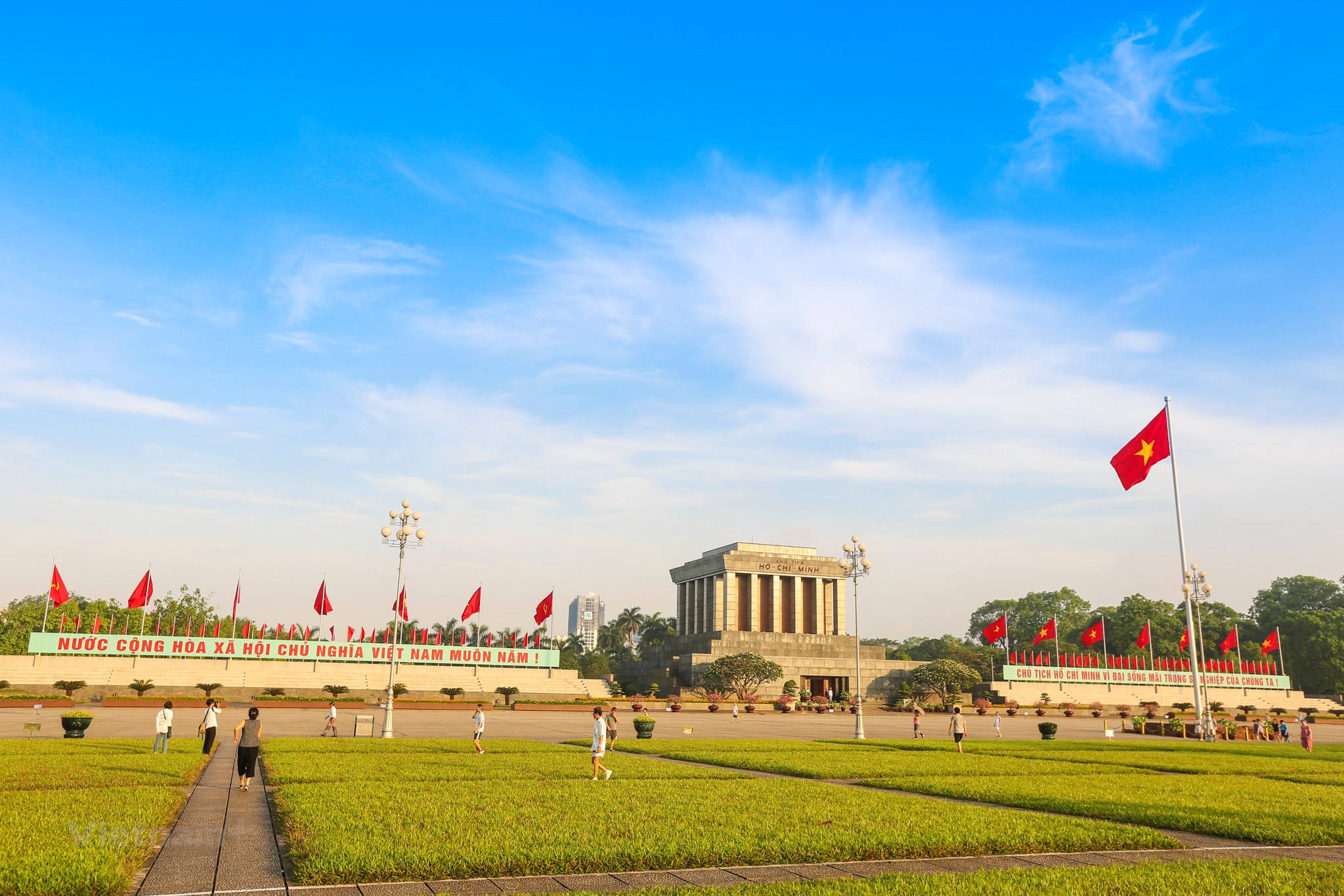 Photo: vietnamplus.vn 
Visitors should notice that the mausoleum doesn't open on Monday and Friday and only opens in the morning, from 8 AM -10:30 AM. Also, guests are requested to wear formal clothes and not allowed to bring cameras inside the mausoleum.
It may take you 2-3 hours to enjoy everything here. If there's more time to spend, it is a good idea to visit the famous Temple of Literature, which is the first university of Vietnam. From Ho Chi Minh Mausoleum, you can either walk (about 20-25 minutes) or take a taxi (10 minutes) to get to this historical site.
A quick tour of walking and apprehending the Confucianism's influence in the national culture and education will take about 1 hour. Van Mieu's architecture is the best representative of Vietnamese traditional architecture offering a relaxing glimpse into Vietnam's past (read more about Hanoi Temple of Literature).
Lunch
Allow time to enjoy Vietnamese cuisines at one of the most famous restaurants in the city and country. Hanoi Old Quarter is the food hub, with Bun Cha (1 Hang Manh Str.), Cha Ca La Vong (14 Cha Ca Str.), or Bun Bo Nam Bo (67 Hang Dieu) topping the list. If you have a large appetite, you can always venture out to the Westlake area, where Sen is located. The restaurant offers a grand buffet choice at very reasonable price ($15 each).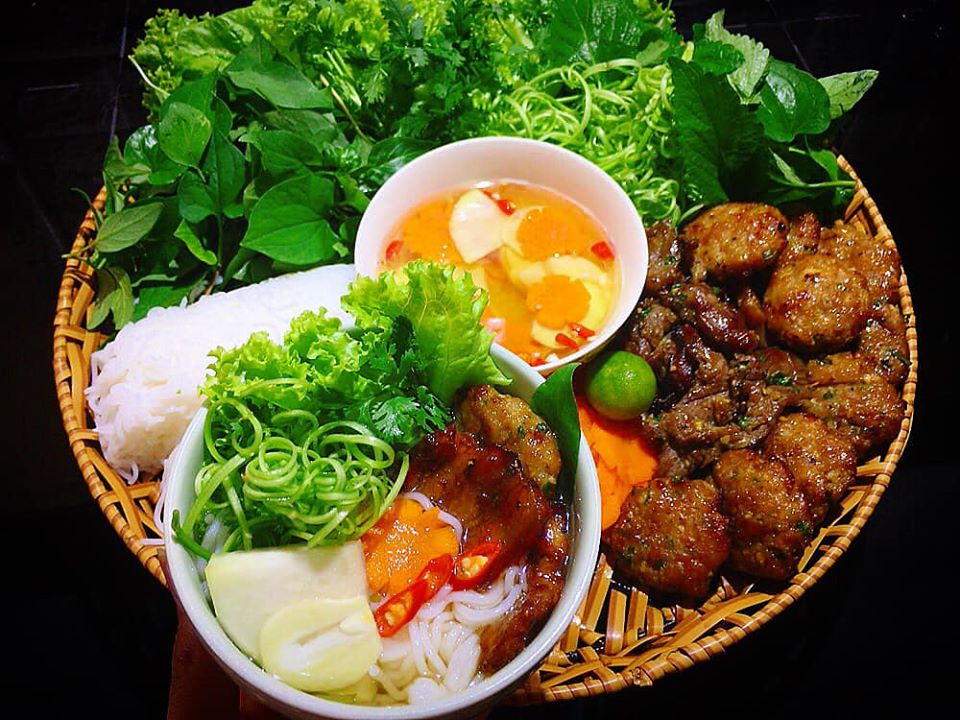 Photo: internet - bun cha hanoi
Afternoon
It would be a mistake if ones forget to travel on cyclo around the Old Quarter and Hoan Kiem Lake. This unique type of transportation would give you the best view to take some photos while watching Hanoian life. Also, it's would be flexible if you want to stop by and try out Hanoi's street-foods or buy souvenirs in the Old Quarter. Visitors should also go in Ngoc Son Temple on Hoan Kiem Lake to explore the legend about the preternatural Turtle who helped Le Loi King won against Chinese invaders (see Hanoi Old Quarter walking tour for further information).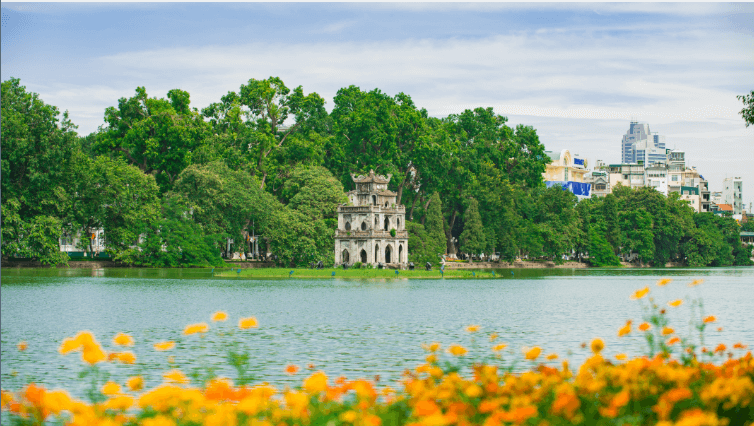 Photo: baohanoi.vn
If you are still keen on walking, read our suggestion for a Walking Tour in Hanoi Old Quarter.
Dinner
Hanoi Old Quarter's list of restaurant is still waiting for you to explore. Xoi Yen (39b Nguyen Huu Huan) should be an excellent choice with only $2/bow. Other options available in this area are Chao "quat" on Ngo Huyen Street, Banh Xeo and Ha Cao (55 Hang Bo) or Pho Ran (Nguyen Sieu Str). You may know some popular BBQ and fried dishes like BBQ Chicken, Lotteria or KFC but you can never find such special grilled chicken like "Chan Ga Nuong " on Trinh Hoai Duc Street and Nhang Nuong (81 Dai Co Viet), in any other cities in the world. Most, however, head to Ngon restaurant (18 Phan Boi Chau) for full choices of Vietnam's local specialties.
Nightlife
A Hanoi night would never be complete if the most quintessential type of Vietnamese art is missed: water puppet. This art form appeared in the tenth century and become unique to the North of Vietnam. In a puppet show, puppeteers stand in the water, behind a screen and control wooden puppets by long bamboo sticks hidden beneath the water surface. Thang Long Water Puppet Theater is the most well-known puppet theater in Hanoi, located at 57B Dinh Tien Hoang, Hoan Kiem, looking out to Hoan Kiem Lake. The theater opens everyday from 2pm-8pm with the ticket prices vary from $5 – $7 depending on types of seat.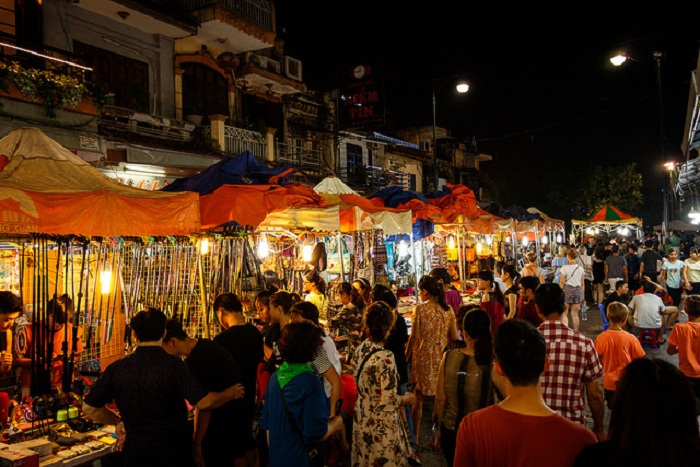 Photo: vietfuntravel.com.vn
Conversations (0)
Join the conversation
Conversations
Join the conversation
ALL COMMENTS (0)
There are no comments. Add your comment to start the conversation.
read next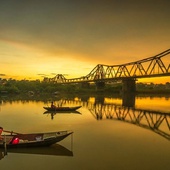 A suggested itinerary for travelers spending about 3 days in Hanoi.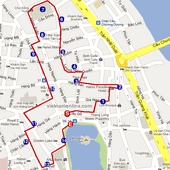 Hanoi's Old Quarter has a long history of 2000 years of development which is the beating heart old the city.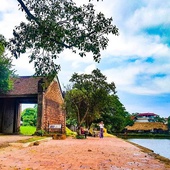 Why don't we just open the latest version of Hanoi map, rent a motorbike or catch a bus to go a little further to the outskirts of Hanoi, where there are many beautiful traditional villages still waiting for you to come and spend your day in the most meaningful way?