Vietnam Beaches
Don't miss the country's best treasure
Vietnam's long coastline in tropical zone is an ideal destination for vacationers searching a beach holiday. Crystal clear water, white sand stretch, multiple water activities, fresh seafood and luxury resorts are available from North to South in Vietnam. See below for the best 10 beaches in Vietnam.
Most Popular Beach Destinations
Show map
The 10 Best Resorts in Vietnam
Check out our pick of great resorts in Vietnam
Best Holiday Package 2022
Choose between many excellent cruise + hotel packages with free round-trip airport transfer, accommodation in Hanoi and cruise stay for the lowest price.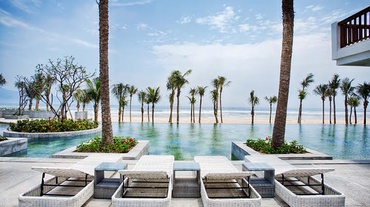 Vietnam Beach Guide
Everything you need for an unforgettable Vietnam beach getaway
Frequently asked questions
Is it safe to swim in Vietnam?
Which part of Vietnam has the best beaches?