Year Of The Rooster - 2017, 2029, 2041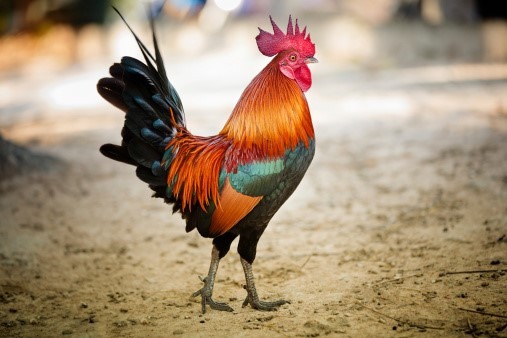 Photo @vietnamnews.vn
Eastern culture always contains mysteries about human destiny, and the most familiar to Vietnamese people is probably the Can Chi system in the lunar calendar, or to put it simply, 12 zodiacs.
Rooster is the 10th out of the 12 zodiacs and people who are born in this year are said to have 5 valuable characteristics: Literal (Van) – Martial (Vo) – Brave (Dung) – Humane (Nhan) – Trustworthy (Tin).
Rooster head has red crest, body with beautiful feathers - Literal (Van)
The beak and legs are all hard and ready to fight - Martial (Vo)
Rooster never retreats in every fight - Brave (Dung)
Sharing food for the whole herd - Humane (Nhan)
The crowing is always on time - Trustworthy (Tin)
According to this concept, Rooster people are usually vibrant, brave, friendly and full of energy. They are loved by everyone for their kindness, responsibility and upright personality. Hence, most of these people have a lot of friends to help them in their work and daily life. In addition, there is a perception that Rooster age people born during the daytime are usually active and have wide social relationships. In contrast, those who are born at night have the tendency to become introverted, quiet and shy.
Nevertheless, with these dynamite qualities, there are many famous people born in the year of Rooster: Doan Thi Diem (1705-1746) – poetess, Nguyen Du (1765-1820) – poet, Trinh Hoai Duc (1765-1825) – writer and historian, Prince Phillip (1921) – Duke of Edinburgh.
Vietnamese culture depicts that the Rooster brings luck and restricts evil spirits from entering their houses. Hence, it could be expected a whole year of blessing and fortune in the Rooster year. Moreover, it is also advisable that people should start their business or form a new family in this thriving year.
On one hand, in Tu Hanh Xung - Four zodiac animals are in conflict within the same group - Rooster age is extremely engraved with Cat, Rat and Horse age. On the other hand, in Tam Hop – Three zodiac animals are in harmony within the same group – Rooster is compatible with Ox and Snake age.
And don't be too scared if you are born in the year of bad luck. According to feng shui, people who were born in the year of Rooster could use gemstones for indoor display or wear them as jewelry to partially neutralize the disadvantages in life, and at the same time, resonate with the positive energy.
Conversations (0)
Join the conversation
Conversations
Join the conversation
ALL COMMENTS (0)
There are no comments. Add your comment to start the conversation.
read next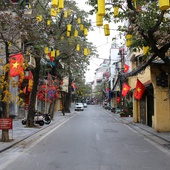 2021 probably goes down in history as one of the most different Tet in Vietnam. Take a look at snapshots from all over the country.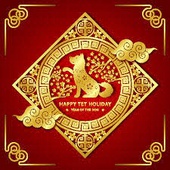 Dog is a symbol of caring, honesty, loyalty, and the creature that can bring luck, joy, and auspiciousness.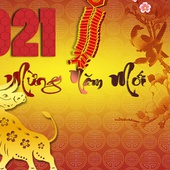 Considered the most valuable possession of Vietnamese local farmers, from hilly mountainous terrain to flat grassy fields, buffaloes can be caught sight of in almost all corners across the country.