A Brief History of Vietnam Fine Arts
Vietnam Fine Art is among the most ancient in the Asia region dated back to the Stone Age around 8,000 BCE. Although many of its elements are affected by that of China and other Oriental streams, then  the French colonialism in the 19th century, Vietnam's Fine Art still finds its way to distinct itself with unique features.
Neolithic Art
Evidences from numerous relics and antics proves that Vietnam Fine Art developed as early as Stone Age during 8,000 BCE and then Neolithic era later on, with basic artworks made from clay and simple decorations.
Bronze Age Art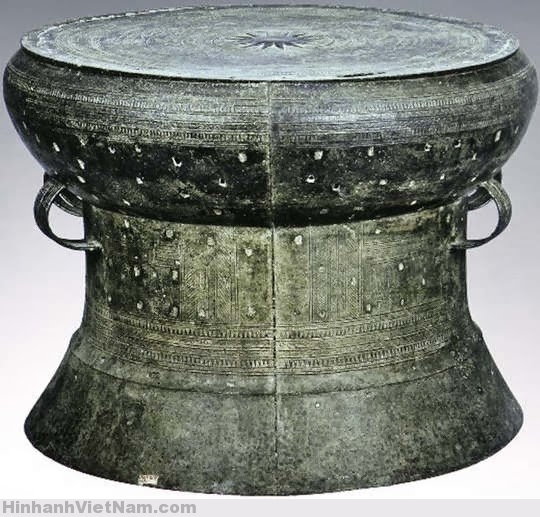 Dong Son Bronze Drum A Vietnam's Heritage

Moving to the Bronze Age (1,000 BC to the 4th century BC), Vietnamese Fine Art highly developed with the renowned Dong Son Culture in Northern Vietnam. Dong Son Culture is famous worldly for mastered bronze-casting skills that create the Dong Son drums on which decoration are geometric patterns and vivid pictures of the daily life. More specially, images on these drums showed that people were wearing weaving cloth with complicated patterns on.
Domination From 111 BC To 939 AD
Under the rule of Han, Liang and Tang Dynasty to the North, Vietnamese Fine Art adopted many new techniques to art in term of ceramic and pottery while continued to develop on its own with native techniques, which can be seen in excavated tombs in the North of Vietnam.
From Ngô to Trần Dynasty
Strongly influenced by Chinese Fine Art due to a long time of domination with philosophies like Confucianism, Mahayana Buddhism, or Taoism on almost every artwork, Vietnamese Fine Art found its own independence in this golden era to develop to a higher level of the art of ceramics. During Ly period, Vietnamese ceramics even got a stable international position across East and Southeast Asia with credible products. This golden era also witness the appearance of historic epic architectural masterpiece that stood still until now such as the Temple of Literature, One-pillar Pagoda and Quynh Lam Pagoda.
Fourth Ming Domination and Lê Dynasty
Although it lasts for only 2 decades, this is really a harsh time for the development of Vietnamese Fine Art since all the masterpieces and Vietnamese documents were burnt, and thus much documentation of the era of independence lost.
When the Le Dynasty successfully revolted, Vietnamese Art was strongly affected by Ming Dynasty of Chinese as a result.
Nguyễn Dynasty
During this period of time witnessing the rise of renewed interest in ceramics and porcelain art that Vietnamese ceramic was highly appreciated and distributed to imperial courts along Asia.
Calligraphy
With its long history, calligraphy is certainly an important part of Vietnamese Fine Art, which originally used Chinese and Nom scrip. Nowadays, modern calligraphers prefer using Vietnamese scrip for their artworks. Nowadays, calligraphy handling is still a beautiful culture of Vietnamese people during Tet holidays.
Modern Art
From the beginning of the 19th Century, another very different stream coming from the West together with the evasion of French colonists to Vietnam. Due to this, some well-to-do backgrounds artist got the chance to go abroad to study arts in France then come back to spread out French art technique, which creates special combinations with traditional mediums like silk, lacquer, etc.
Visual Art
Visual art of Vietnam is most well-known for its silk painting and woodblock prints. Amongst which, Vietnamese silk painting is the most favorite from that is influenced by coloring technique of French art since 19th and 20th century. This art form is highly appreciated in Chinese and Japanese markets.
Conversations (0)
Join the conversation
Conversations
Join the conversation
ALL COMMENTS (0)
There are no comments. Add your comment to start the conversation.
read next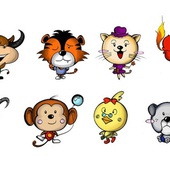 The dragon year can be a booster-for-all for all other zodiacs.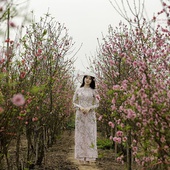 Vietnam's cultural richness stands out with a variety of traditional festivals.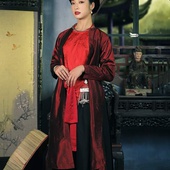 Vietnam is known for its cultural diversity with 54 ethnic groups, in which, Kinh or Viet people accounts for nearly 90% of the whole population.