Arts and Literatures
There are so many ways to remark important phases of the nation's development. Yet, giving birth to literature and artworks is perhaps the most effective way. Despite being strongly influenced by Chinese and Western culture, Vietnam's quintessential art & literature has been kept distinctive and interesting. Tracing back to thousands of years ago, Vietnamese artists have created multiple valuable art pieces from folk paintings, silk paintings, to poems, novels, puppetry performances, folk music, and so on. Those artworks not only have spiritual but also material values for Vietnamese generations.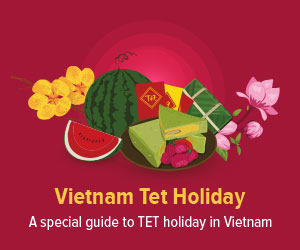 Insider Guides

What Vietnamese usually eat for Tet holiday.

Traditional flowers for Tet holiday.

What people often wish each other