Water Puppetry
A Vietnamese's Cultural Pride
Vietnam water puppetry or "múa rối nước" in Vietnamese is the pride of people living in Red River Delta. From its first appearance in the 11th century until now, water puppetry has always been a unique variation of the ancient Asian puppet tradition.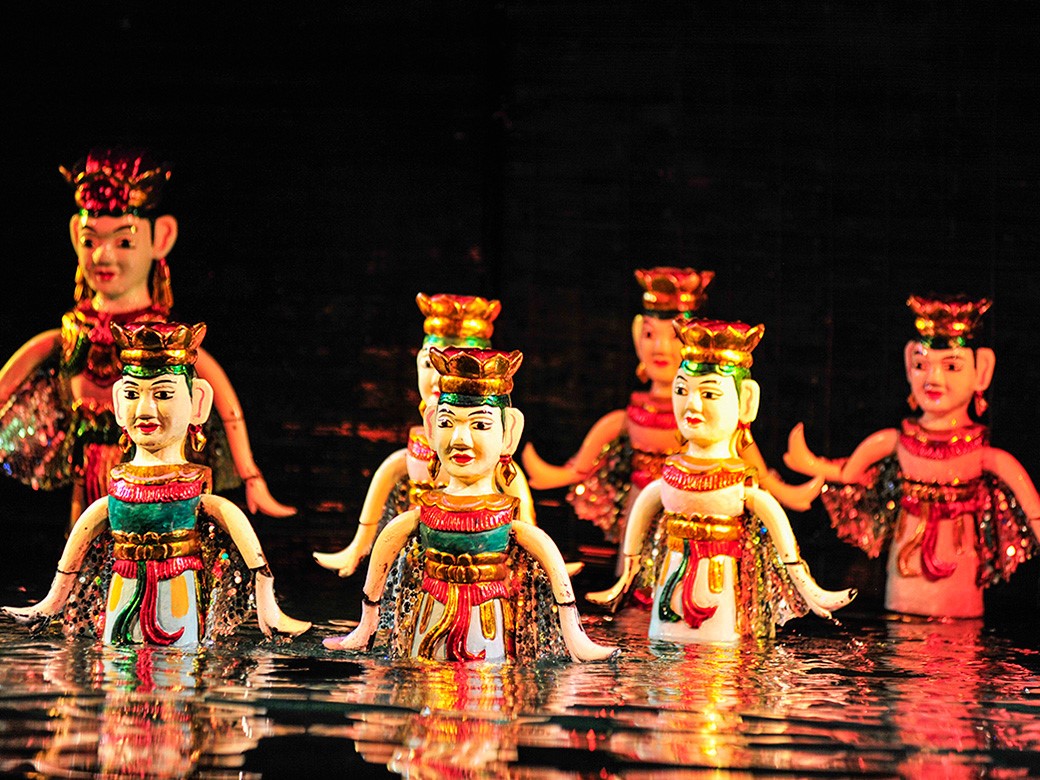 Water Puppetry Performance - Vibrant Scene and Sounds
Together with eye-catching puppets made of wood and lacquered, water puppet shows are attractive thanks to meaningful stories hidden inside, as well as the secret technique of controlling puppet under the water without seeing anything.
Origin
Developed from the 11th century by villagers in the Red river area of Vietnam, water puppet reflects the real daily life of people, with casual stories from the kitchen to the fishing pond and paddy fields. Apart from satisfying the entertaining demand of ancient people, water puppetry is somewhat a kind of ritual to satisfy wandering spirits so that they would not cause mischief.
In the recent decades, water puppetry is coming back to its hey days thanks to the normalization and restless effort of cultural researchers in promoting the image of Vietnam heritage.
Popular Performance To This Day
Water puppetry is now widely performed at theaters in Hanoi and Ho Chi Minh City, in a pool of water 2 meters square with the water surface being the stage. During festival times at ancient villages in the North, water puppet is also performed on traditional ponds.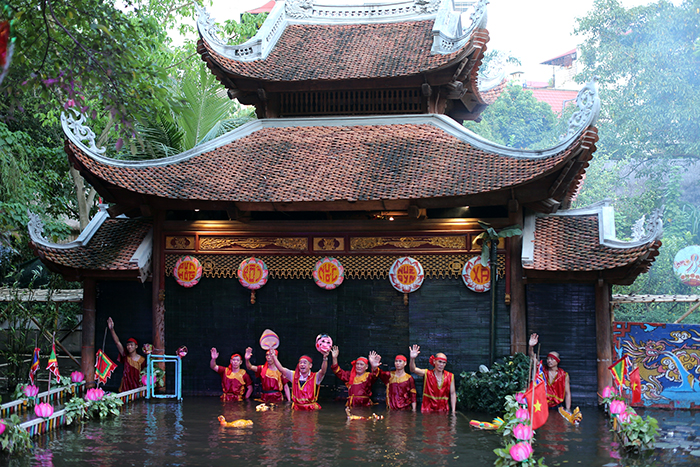 Water Puppet Artists Have to Submerge Their Bodies In The Water During Performance - Photo: longlinkwaterpuppet.vn

The art of performing water puppet show lies behind the scene where there are 8 puppeteers stand behind a split-bamboo screen, decorated to resemble a temple façade, and control the intricate movement by long bamboo rods and string. In order to communicate with each other, puppeteers have to use dialect and code-words to keep the show going on smoothly and to prevent others overhearing talk of their particular technique.
As briefly mentioned, the content of a water puppet show reflect folktales stories about the very daily lives of ancient people, or fairy tales inherited from generation to generation with educational meaning or satire bad habits.
Watch The Video
Through water puppetry plays, rural people also expressed their desire for a better life of prosperity and happiness. In current times, water puppetry has become a popular form of entertainment, especially for local children and foreigners who want to discover more about Vietnamese folk culture. Water puppetry is now frequently performed in puppet theaters in Hanoi and Ho Chi Minh City and it is regret if you miss the chance to enjoy it.
Conversations (0)
Join the conversation
Conversations
Join the conversation
ALL COMMENTS (0)
There are no comments. Add your comment to start the conversation.
read next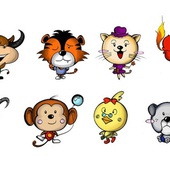 The dragon year can be a booster-for-all for all other zodiacs.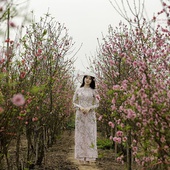 Vietnam's cultural richness stands out with a variety of traditional festivals.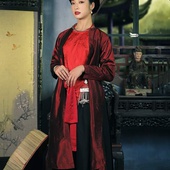 Vietnam is known for its cultural diversity with 54 ethnic groups, in which, Kinh or Viet people accounts for nearly 90% of the whole population.