Kinh People
Overview
Vietnam is known for its cultural diversity with 54 ethnic groups, in which, Kinh or Viet people accounts for nearly 90% of the whole population. Kinh people also own a number of particular features which differentiate themselves from other ethnic groups in Vietnam and create the uniqueness in the world. The majority in Vietnam, Kinh people are mainly clustered in the delta areas and urban centers such as the deltas of the two largest rivers in Vietnam (Red river and Mekong river) or littoral provinces such as Da Nang, Nghe An, Khanh Hoa…They are considered to be the most "developed" among all ethnicities, playing the leading roles in almost sectors, especially economic, science, technology and education.
Costume
In general, among all ethnic groups in Vietnam, Kinh people's clothes and adornment seem to be the most modern and modest. Of all kinds of symbolic clothing, "Ao dai", whose basic design is of a long dress with slits on either side, is well-known to be the most representative of the country. Its graceful and serene image has become the status for Vietnamese women, being loved by not only Vietnamese but also foreigners in the world. Nowadays, "Ao dai" is still common in daily life, can be seen as the uniform in many schools and universities or required in a lot of workplace, from Vietnam Airlines flight attendants to hotel receptionists. More interestingly, "Ao dai" in recent years has been stylized to enhance its flexibility and popularity, being the state of the art and suitable to specific usage purposes.
Nevertheless, formerly Viet people used to dress rather differently. Men were supposed to have a long gown with slits on both sides and a turban on, while women were so familiar with more attractive dress called "Ao tu than" with three layers in different colors and four slits divided equally on its lower section. In the past, there was another amazing feature in Kinh women's adornment that most of them used to blacken their teeth which considered more beautiful. Notably, although Kinh people garments have gradually changed along with social development, these traditional costumes now sometimes restore in traditional festivals and special events which always reminds the following generations of invaluable cultural heritage.
In daily life, with the influence of Western and Eastern fashion trend, Kinh people normally wear jeans and other casual clothes that are found in almost every country though barely seen in other Vietnam ethnicities.
Festivals
Festivals are regularly held among Kinh people's community, there are a number of remarkable traditional events that foreigners are encouraged to take notes in their own travel book. Several are organized nationally in really large scale such as lunar year festival or Mid-autumn festival, while others are likely to be regional such as Cua Lo waterways festival.
You might be the luckiest traveller if you visit Vietnam around festivals' time. This is a great chance to mingle with the natives and enjoy their new adventures.
Religions
Vietnamese people generally are prone to spiritual life, always respecting their ancestors along with doing the annually worship and maintaining their religious belief with a lot of customs. For example, held on the 10th of the 3rd lunar month every year, Hung King's anniversary is the most important one to Vietnamese people to honour the country's settlers. The Vu Lan day is another occasion for people to express their gratefulness and appreciation to their mother and give out generous donations to the less advantaged. Apart from those official events, Kinh people are also famous for their keenness on frequently organizing communal shows with various kinds of traditional art such as Cheo, Tuong. They are shown to express the love for arts of Vietnamese and also occasions for people to frequently communicate and show the solidarity within a community.
    Music
Without doubt, an indispensable attraction to foreigners once they visit Vietnam in general and discover Kinh people's culture in particular is food. For foreigners, Phở appears to be a kind of typical Viet aliment that they feel most familiar with. Besides, each region has its own well-known type of food or fruit; something to be proud of among the locals. These include "banh beo Hue", "nem Thanh Hoa", "Phuc Trach grapefruit", "Hung Yen longan".
In some western provinces of the South, markets are gathered animatedly on the rivers where each boat is a store trading a large range of things, especially diverse sorts of fruits. And in rural areas, people can witness farmers eagerly working in harvest time and enjoy the sweaty but happy atmosphere of labor. There are hardly words that can possibly manifest all the special and fantastic things of Vietnamese traditions and customs; therefore, the best advice is to experience it yourself to absorb till the full Kinh people's spirit life and culture.
People
Once visiting Vietnam, you will be surely impressed by the kindness and friendliness of Vietnamese. The portrait of Vietnamese people is usually described as diligence, persistence, resilience and hospitality. Particularly, Kinh people, the majority and considered to be the most developed community in Vietnam, perform as representatives of the nation to welcome and introduce their beloved homeland to the tourists. In everywhere, it is so easy to see warm smiles and feel the helpfulness of Vietnamese people. That is why Vietnam has become one of the most attractive destinations, not only because of its exclusive beauty spots and long-standing culture but also the warm-hearted people. 
Conversations (0)
Join the conversation
Conversations
Join the conversation
ALL COMMENTS (0)
There are no comments. Add your comment to start the conversation.
read next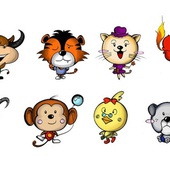 The dragon year can be a booster-for-all for all other zodiacs.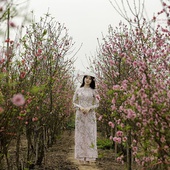 Vietnam's cultural richness stands out with a variety of traditional festivals.
Vietnam Fine Art is among the most ancient in the Asia region dated back to the Stone Age around 8,000 BCE.