With a total area of 16,470 km2 of which 12,000 is forests and mountains, Nghe An deserves the reputation as the biggest province in the North Central Vietnam.
It adjoins Thanh Hoa Province to the North, Ha Tinh Province to the South, Laos to the West, and the East Sea to the East. Vinh, the capital city and also the largest city of Nghe An, is located 291km to the South of Hanoi. Interestingly, Nghe An Province and Ha Tinh Province used to be called Nghe Tinh Province from 1976 to 1991. Not until then were the two of them separated and renamed as nowadays.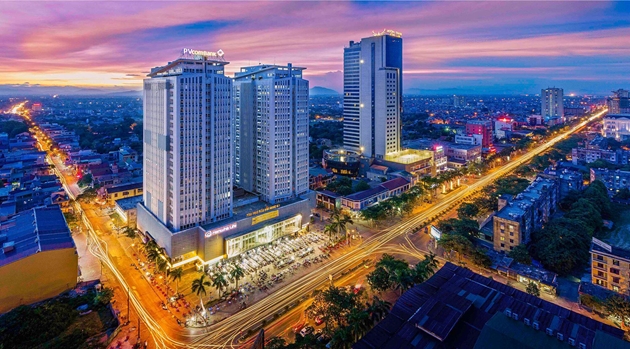 Photo: baothanhtra.com.vn
As Nghe An is parts of the giant Truong Son Mountain Range, 83% of its area is mountainous, making its topography highly complicated. The terrain has a descending slope from North-West to South-East; is separated by mountains, hills, rivers, streams, etc. into many small valleys. In terms of height, the 2,711m high Pulaileng Peak in Ky Son District is most noticeable, while the 0.2m high plains in Yen Thanh Districts are the most humble. Besides, Nghe An also has a highly dense system of rivers with a total length of 9828km. The biggest river is Ca River (also known as Lam River) which actually originates from Laos. The coastline of the province is 82km with 6 watercourse-mouths which allow seaports and sea transportation to develop conveniently.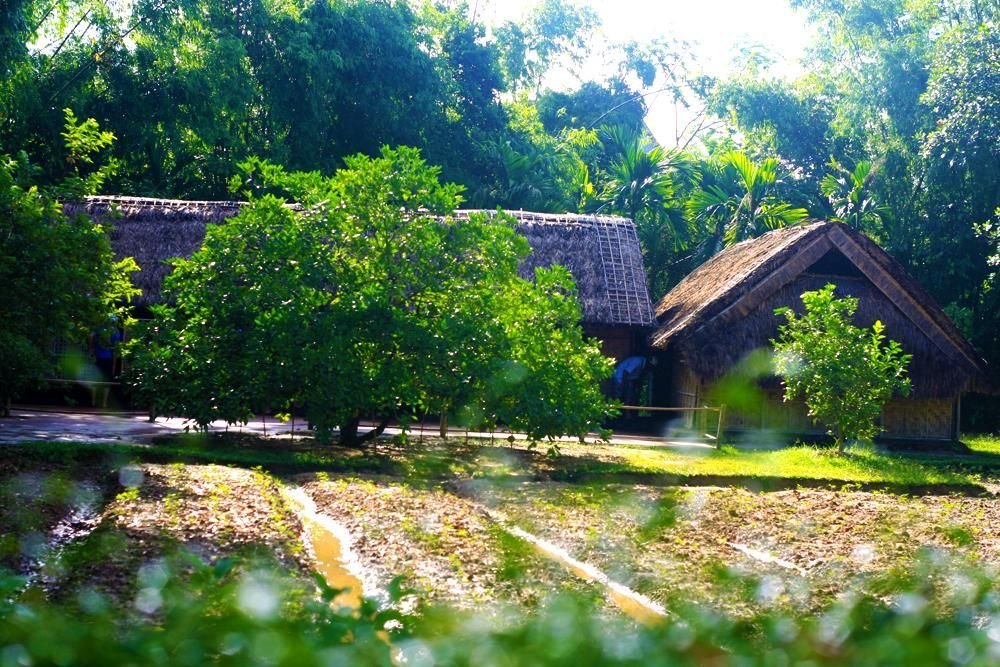 Photo: mytour.com
With a monsoonal tropical climate, Nghe An enjoys its 4 distinct seasons: Spring, Summer, Autumn, and Winter! While from April to August, it is affected by the dry Southwestern winds, the province experiences the humid and cold Northeastern winds during winter. However, the weather is still favorable most of the time. The annual average precipitation is 1670mm and the annual average temperature is 25.2oC. As other provinces in Vietnam, Nghe An has a high level of humidity: about 86 – 87%.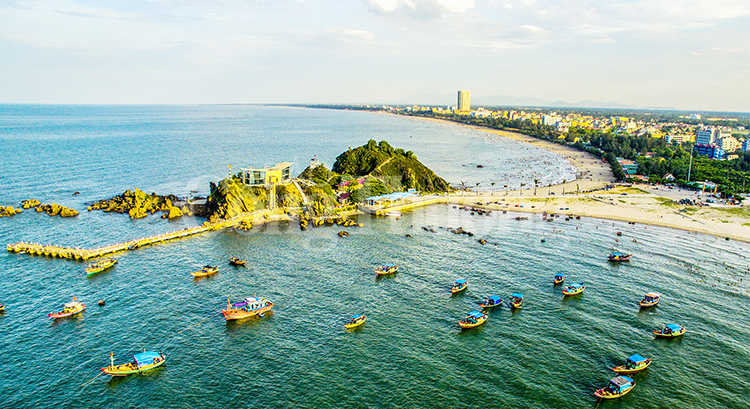 Photo: dulich24h.com.vn
As a result of its diverse population, Nghe An is a kingdom of many traditional festivals organized on the rivers such as Cau Ngu Festival, Ruoc Hen Festival. Besides, there are also many festivals illustrating the local myths, tales, and important historical events such as the Cuong Temple Festival, the Van Loc Village Festival, the Lotus Village Festival, etc. Apart from these festivals, tourists can also fill up their time quickly in Nghe An by visiting 200 historical and cultural sites of the province, including the Kim Lien Village - the birthplace of President Ho Chi Minh. In addition to the province's dynamic cultural aspects, visitors are also enchanted by its natural beauty. Indeed, Nghe An has more than 82km of coastline with myriad beautiful beaches that attract both domestic and international tourists. Some of the most famous ones are Cua Lo, Cuu Hoi, Nghi Thiet, Bai Lu, Quynh Bang,
READ MORE
Weather / Temperature:
17.49°C
Humidity
95%
Wind
0.73 km/h
Sunrise
06:22 AM
Best Of Nghe An
See, Eat, Sleep, Shop, Stay - The Best of Nghe An
Frequently asked questions
Is there any resort in Nghe An?
Yes. The best resort in Nghe An is Vinpearl Discovery Cua Hoi (5* Resort). Besides, you can also consider 3 more resorts including Cua Lo Golf Resort, Sai Gon Kim Lien Resort Cua Lo and Bai Lu Resort.
What are must-try food in Nghe An?
Cuisine in Nghe An is very unique and has a good flavor. Some dishes that you should not miss are eel porridge, eel soup with banh mi, banh muot (steamed rice rolls), banh beo, banh xeo – Vietnamese pancake, nhut thanh chuong – pickled jackfruit.
How to go to Pu Mat national park from Vinh city?
Located around 115 km from Vinh City, Pu Mat national park is a good option for you to enjoy the fresh air and immerse yourself in nature.
From Vinh, you can drive a motorbike or take a taxi to get to Pu Mat. Besides, a local 16-seat bus is a budget way for you since the ticket is just around 80,000 – 100,000 VND/person/way and they will pick you up right at your hotel in Vinh city. Some local buses you can refer to are Nghia Mai bus, Thang Hien bus, Tinh Nga bus, Ong Do bus, Hung Duc bus.
When is the best time to visit Cua Lo Beach?
According to World Tourism Organization, Cua Lo is one of the most beautiful beaches in Vietnam. You should visit Cua Lo beach in the summer time. From June to August is the high season for Vietnamese tourists and it is very sunny and hot (up to 40 degrees). Thus the best time is from April to May when the weather is still comfortable and not too hot.
Is Nghe An worth visit?
Yes. Nghe An is a province in the North Central region of Viet Nam where you can both enjoy the pristine nature of the beach, forest with diverse flora and fauna and visit a lot of historical attractions. There are up to 131 historical and cultural sites been recognized as national treasures in Nghe An.
Vietnam's Most Popular Destinations