The Holy Bach Ma Temple
Located in Tan Ha hamlet, Thanh Chuong district, the Bach Ma (White Horse) Temple is considered as one of the holiest temples in Nghe An.
Together with Con Temple, Qua Temple, and Chieu Trung Temple, Bach Ma Temple contributes greatly to the religious life of the people in this region.
Bach Ma Temple was built to dedicate to General Phan Da, a talented young man who contributed greatly to the glorious victory of King Le Lo over Ming intruders in the 15th century.  According to local tales, Phan Da came from Chi Linh hamlet in Vo Liet commune. His talent displayed at very young age. When the famous Lam Son army of Le Loi came to Nghe An in 1424 to build their general headquarters, Phan Da immediately asked to join the army. His intelligence was easily spotted by the leaders of the army and they soon assigned him an important position.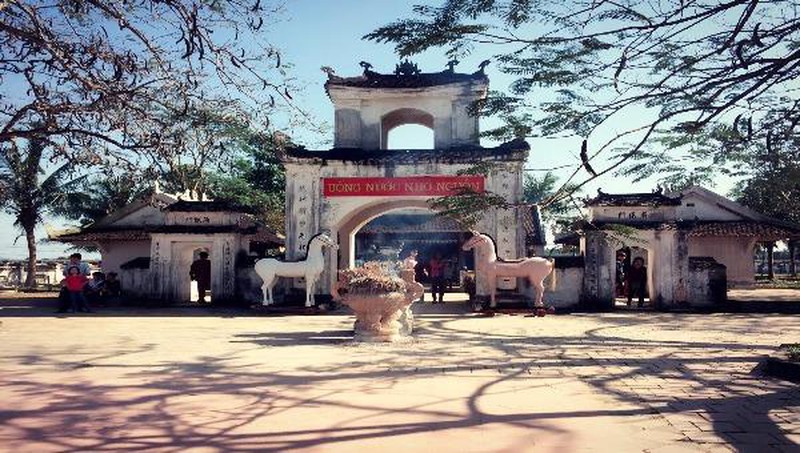 Photo: baophapluat.vn
During the battles, Phan Da was always accompanied by his loyal white horse named "Thien Ly Ma" (the Thousand-Mile Horse), which always supported and helped him gain victory. As a result, the fame of Phan Da spread widely and people started referring to him respectfully as the White-Horse God. Even after his death, people still believed that his spirit continued to bless and save the country. A temple was erected to dedicate to this courageous general and his horse, Bach Ma.
As you can see nowadays, Bach Ma Temple is a complex of 5 palaces each of which features three-door gates. They are arranged into different blocks of lower, middle and upper palaces to refer to the idea of harmony, solemnity and respect. Most of the construction are made of wood and carved aesthetically. Throughout the temple, you can find images of fishes, dragons, phoenixes etc. as well as myriad precious and rare exhibits. If you are lucky enough to be there on the 9th and the 10th days of February (according to lunar calendar), you can even attend the interesting rituals and offering ceremonies of the temple.
Useful Information
Location: Vo Liet, Thanh Chuong, Nghe An
Best for: All visitors
Entrance: Free
Hours: Day time visit is recommended
Distance to city center: 38.4km (23.9 mi)
Conversations (0)
Join the conversation
Conversations
Join the conversation
ALL COMMENTS (0)
There are no comments. Add your comment to start the conversation.
read next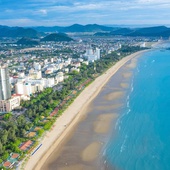 A popular staycation for local visitors, Cua Lo boasts a long stretch of white sand and blue sea.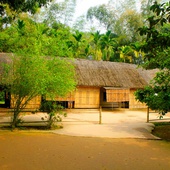 Sen village, popularly known as the birthplace of President Ho Chi Minh, is located at Kim Lien Town, Nam Dan which is about 20km from Vinh City.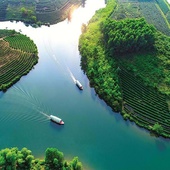 As you set foot on Thanh Chuong Tea Island, you will immediately be lured by the serenity and rustic ambiance embraced by water on the four sides.