Sen Village
Sen village, popularly known as the birthplace of President Ho Chi Minh, is located at Kim Lien Town, Nam Dan which is about 20km from Vinh City.
Location
From the outer sight, the place is almost identical with any village in rural area of Vietnam, but which makes it become famous is that it is the motherland of the greatest leader in modern history of Vietnam: President Ho Chi Minh. Annually, thousands of travelers visit this destination to not only know more about childhood and lives of Uncle Ho, but also express their respect to the mighty father of Vietnamese race.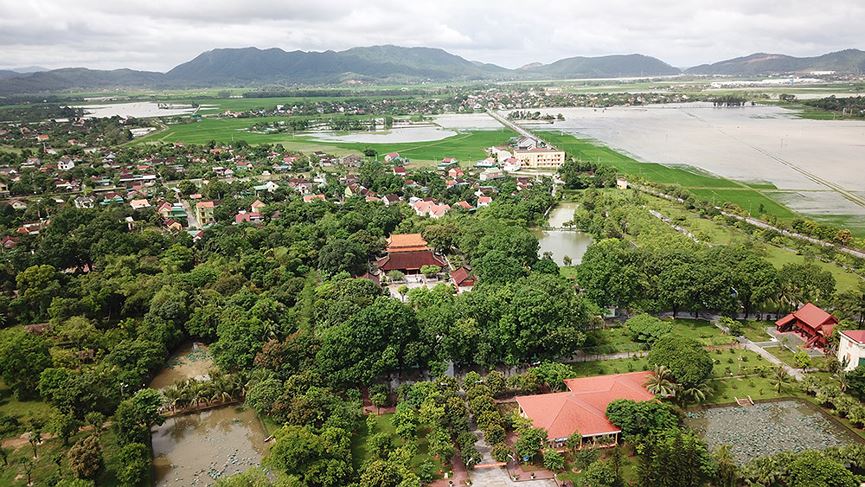 Photo: quangtruonghochiminh.vn
Visiting Sen Village
Like other normal rural villages in Vietnam, Sen village is quite tranquil, peaceful and poetic with green bamboo, public well, temple' ground where festivals or crucial occasions of the village taking place. The village landscape is further adorned by numerous mountains far away that are hidden in vague cloud and blue sky. There is also a fragrant lotus lake at the beginning of Sen village, in between the way to Chua Village which is mother's homeland of President Ho Chi Minh.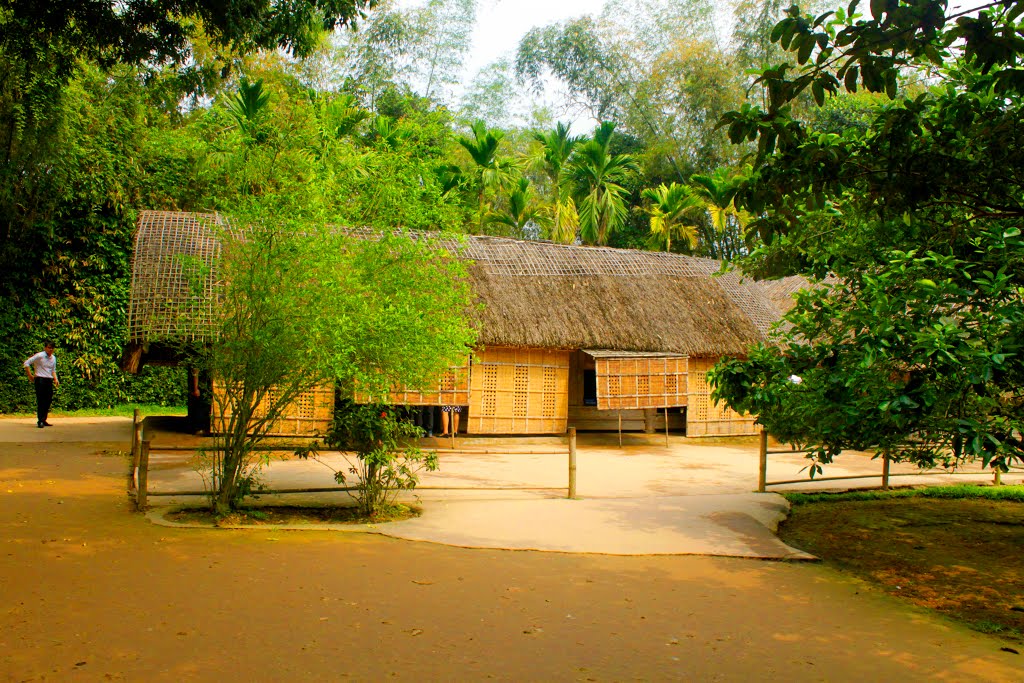 Photo: mapio.net
Travelers come to this village mostly to visit the house where Uncle Ho has grown up before he travelled abroad the find the way to rescue Vietnam from colonization. The house was built by donation and effort of local residents in 1901 to celebrate high result in national examination of Uncle Ho's father Nguyen Sinh Sac. It has been preserved with almost original structure and design, with all simple objects of a Confucianism family like traditional brushes or ink boxes, and popular items that can be seen in any house in rural area such as bamboo mat, trays or rice mortar. Around the house is a lush garden with numerous green plants, including many souvenir trees grown by guests who have visited this place.
How to get there
You can book a tour from Hanoi or Vinh City to visit Sen Village, which usually takes half day. Sen village can be a convenient stop on the way from Hanoi to Hue or vice versa.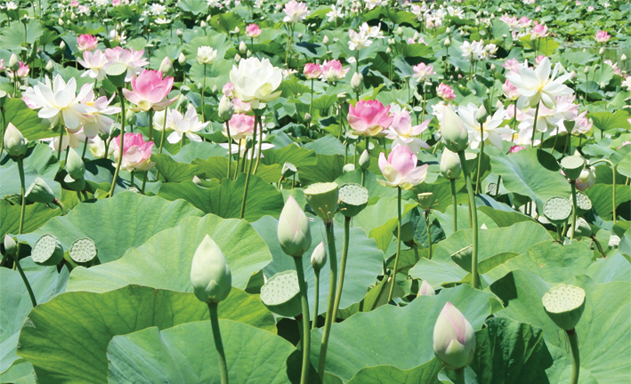 Lotus Pond at Sen Village

Useful Information
Location: Kim Lien, Nam Dan, Nghe An
Best for: All Visitors
Entrance: Free
Hours: Day time visit is recommended
Distance to city center: 221.9km (137.9 mi)
Conversations (0)
Join the conversation
Conversations
Join the conversation
ALL COMMENTS (0)
There are no comments. Add your comment to start the conversation.
read next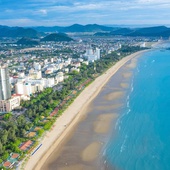 A popular staycation for local visitors, Cua Lo boasts a long stretch of white sand and blue sea.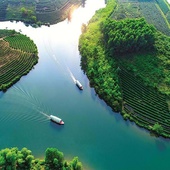 As you set foot on Thanh Chuong Tea Island, you will immediately be lured by the serenity and rustic ambiance embraced by water on the four sides.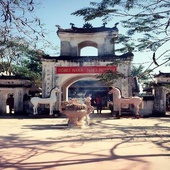 Located in Tan Ha hamlet, Thanh Chuong district, the Bach Ma (White Horse) Temple is considered as one of the holiest temples in Nghe An.