Festivals
No matter what time you visit Vietnam, the country always has something interesting to show you. Alongside cultural diversity, Vietnam has a lot of festivals celebrated throughout the year and mostly according to the lunar calendar. The biggest festivals are often taken place at the beginning of the Lunar New Year such as Tet Holiday, Lim Festival, and Hung King Festival. In addition to traditional festivals, there are also a lot of cultural events like Hue Festival and Hoi An Lantern Festival with fascinating performances.
Festivals
Vietnam's cultural richness stands out with a variety of traditional festivals.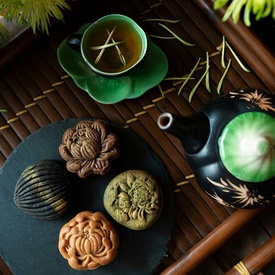 Festivals
Every 15th of the Lunar August, usually around the end of September, countries across Asia celebrate the Mid-Autumn, or Full Moon Festival.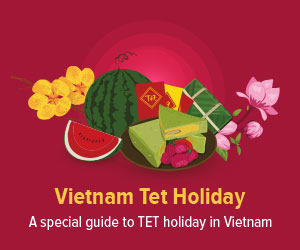 Insider Guides

What Vietnamese usually eat for Tet holiday.

Traditional flowers for Tet holiday.

What people often wish each other