5 World Famous Figures Born in the Year of Dragon
Among 12 zodiacs, dragon represents the strength, the solemn, the perfect beauty and the incredible power. Due to these, fame and success are often attached to people born in year of dragon. Those people usually possess big ambition and vision, who can do things that are thought to be impossible. Although this is only an oriental philosophy, the world have been witnessing numerous extremely successful people born in the year of Dragon in not only Asia but also other continents, regardless of sex and color and occupation. This article present to you five world famous people born in year of dragon with different background.
1. Vladimir Putin
Born on 7/10/1952 in Leningrad, Vladinir Putin was elected to be President of Russia for two consecutive terms of office from year 2000 – 2008 and Prime Minister of Russia from 2009 – 2012. Recently, this great politician has just been re-elected for the President position by the vast majority of Russian voters. During his election, Putin made major contribution on re-structuring the power and position of Russia after difficult periods governed by former president Boris Yelstin. After 8 years led by him, Russian Economy rocketed with its GDP multiplied by 6 fold and become one of the G6 countries.
2. Li Ka-shing
Born in 1928, Li Ka-shing is now being the richest man in Asia who possesses the greatest power in the business world of this continent. According to a record of Forbes, the total property of Li is approximately US$26.5 billion in 2008.
Li Ka-shing was born in Chaozhou, China then moved to Hong Kong to start his career. Li is a mirror of a person who won against poverty to achieve success by hard-working, determination and making right decisions. Although being the most powerful entrepreneur in Asia, Li never show of his wealth which can be seen in his simple clothes, old watch and cheap shoes. Besides, Li Ka-shing is an active benefactor who doesn't hesitate to donate million dollars on health and education.
3. Melinda Gates
Wife of the richest man in the world – Bill Gates, Melinda is also famous as co-founder and CEO of the charity foundation Bill & Melinda Gates.
Although Bill & Melinda Gates is a non-profit foundation, achievements that Melinda has made so far are nothing less than a real entrepreneur. Being known as a simple and righteous woman, Melinda has subdued countless politicians and entrepreneurs to become an icon of soft power of the world.
With her own talents and support from her husband, Bill & Melinda is now being the largest charity foundation on the world with its total property up to US$29.1 billion, which always the vanguards in world scale health enhancement projects. Melinda also the one who successfully persuaded the billionaire Warren Buffet to donate $30 billion and 83% of this amount went to Bill & Melinda foundation.
4. Roberto Cavalli
For fashion holics, the name Roberto Cavalli is almost too familiar. Born on 15/11/1940, the talented Italian designer is the founder and owner of the famous fashion brand Just Cavalli. During the late 90s, Just Cavalli brand was favored and expanding to 36 countries in the; and in this day and age, it is one of the name frequently appear in fashion capitals of the world like Milan, Paris or Las Vegas with a variety high quality of fashion products: clothes, shoes, watch, glasses or perfume. Just Cavalli allure customers by its unique and subtle design.
5. Ronaldo Luis Nazario de Lima
Nicknamed "The alien" is used to describe incredible football skills of this football players. Born on 22/9/1976, Ronaldo is another famous dragon who always stands on the top of the world in the list of top 100 best football players of the 20th Century. Fans of the king sport may never forget extraordinary speed of Ronaldo as well as how he "sticks" the ball between his feet with incredible dribble technique and the power of each of his shoot.
With his talents, Ronaldo achieved countless triumphs and broke numerous records with famous football clubs in Europe like Barcelona, Inter Milan, Real Madrid and AC Milan. However, his most stunning achievement is world champion in World Cup 2002 with Brazil national football team.
Conversations (0)
Join the conversation
Conversations
Join the conversation
ALL COMMENTS (0)
There are no comments. Add your comment to start the conversation.
read next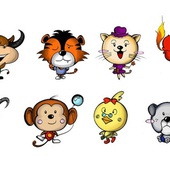 The dragon year can be a booster-for-all for all other zodiacs.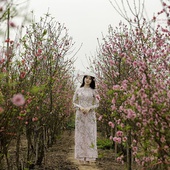 Vietnam's cultural richness stands out with a variety of traditional festivals.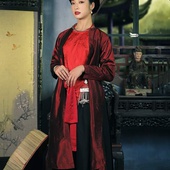 Vietnam is known for its cultural diversity with 54 ethnic groups, in which, Kinh or Viet people accounts for nearly 90% of the whole population.