Music
Vietnam music is sophisticated encompassing traditional folk music & art performances and modern music called Vpop. Vietnamese predecessors created long-lasting music like "don ca tai tu", "cheo", "ca tru" and unique music instruments namely "dan bau", "dan co" which become the valuable intangible and tangible heritage of Vietnam. While attempting to preserve those values, at present time, the music industry of Vietnam has updated and developed quickly to keep pace with and reach out to the world.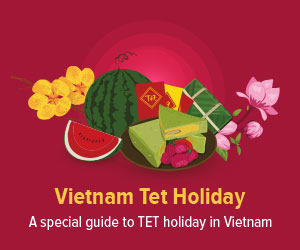 Insider Guides

What Vietnamese usually eat for Tet holiday.

Traditional flowers for Tet holiday.

What people often wish each other