Ca Tru Singing
Originated from a form of entertainment in royal palace, Ca tru flourished in the 15th century in Vietnam and was branched out into being performed in communal houses, inns and private homes. To perform Ca tru, there should be at least three performers: a female singer is responsible for the vocals while playing the "phach" (an instrument made of wood or bamboo that includes two elements, a bamboo platform and small wooden sticks to beat on the platform); a musician plays the "dan day" (a long-necked lute with three silk strings and 10 frets); a drummer (often a scholar or the author of the song) beats the "trong chau" (a praise drum).
While the singer is the main performer and the musician is the supporter for the singer, the drummer plays the role of a spectator or an assessor of the show. The way he beats the drum will show whether or not he like the performance; however, in reality, he plays according to the rhythm of the "phach". Ca tru is also literally translated as tally card songs as in the past, to pay for the performance, audiences were supposed to give the female singer some bamboo cards; the number of cards corresponded with the amount of money the singer would receive. In the 20th century, Ca tru nearly lost its popularity as it was accused of being involved with prostitution and the disregard of women as the female singer often had affairs with the audiences; nonetheless, this bad reputation stems from of the convention of the feudal society that men were allowed to have many wives, not the art and profession itself.
Today, Ca tru has drawn much attention from the local and the world as well; it is recognized as the Intangible Cultural Heritage by UNESCO in 2009, just one day after Quan Ho.
Conversations (0)
Join the conversation
Conversations
Join the conversation
ALL COMMENTS (0)
There are no comments. Add your comment to start the conversation.
read next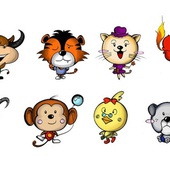 The dragon year can be a booster-for-all for all other zodiacs.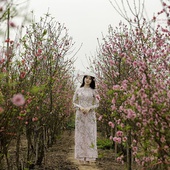 Vietnam's cultural richness stands out with a variety of traditional festivals.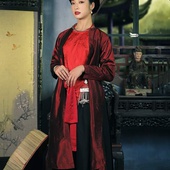 Vietnam is known for its cultural diversity with 54 ethnic groups, in which, Kinh or Viet people accounts for nearly 90% of the whole population.