Music
Vietnamese traditional music was born, developed and diversified on the basis of the demand of both the elite and the labor for entertainment, the expression of innermost feelings and above all a spiritual life enriched. Although going through a long period of time influenced by Chinese, Japanese, French music or even music of the ancient kingdom of Champa, Vietnamese traditional music still distinguishes itself with rustic but not less prestige beauty in terms of lyrics and melodies. Whether music stems from lavish banquets in royal palace (imperial court music) or from breaks after hardworking hours of farmers in little villages (folk music), all kinds of music could reflect the vibration of the real life, the artistic soul of Vietnamese people and their desire for a better life with prosperity, luck, happiness and love.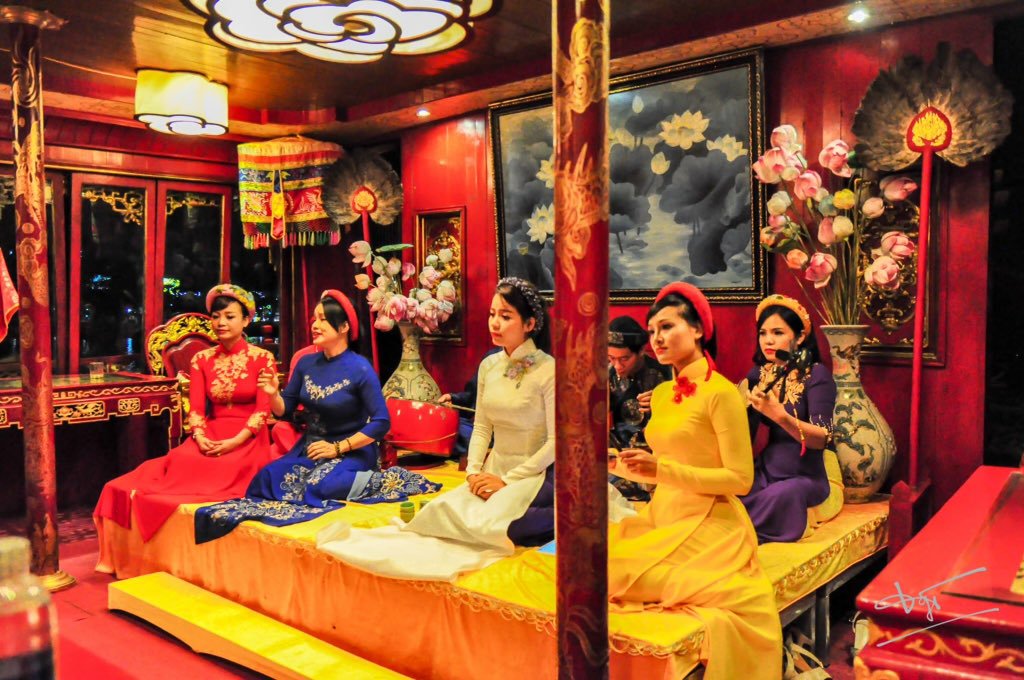 Imperial Music performed on Huong River, Hue. Photo: @dailytravel
Conversations (0)
Join the conversation
Conversations
Join the conversation
ALL COMMENTS (0)
There are no comments. Add your comment to start the conversation.