Quang Ninh
Marvelous natural wonders of the world, with many more to be globally recognized
With a total area of 6,099 km2 and a population of 1,109,600 people, Quang Ninh is one of the biggest provinces along the northeastern coastline of Vietnam. Quang Ninh's nickname, the Secure Serenity, somehow tells us a lot about that peaceful and spectacular land. It is home to the famous UNESCO's World Heritage Site: Ha Long Bay, which belongs to the province's capital: Ha Long City.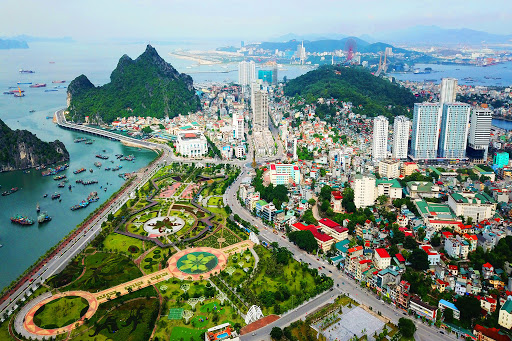 Photo: baoquangninh.com.vn
Overall, Quang Ninh is a mountainous region. Nearly 80% of its area is mountains with land, forests and mineral resources. Therefore, it is not surprising to find out that the majority of coal output in Vietnam comes from Quang Ninh. The abundance of land, mountains and resources allow Quang Ninh's government to extract not only coal but also many other minerals. However, what makes Quang Ninh famous is, as indicated above, Ha Long Bay. Among the province's 2000 islands (2/3 of the country islands), 1969 of them are located in Ha Long Bay. 989 of those islands have their own name describing their shape, location or myth.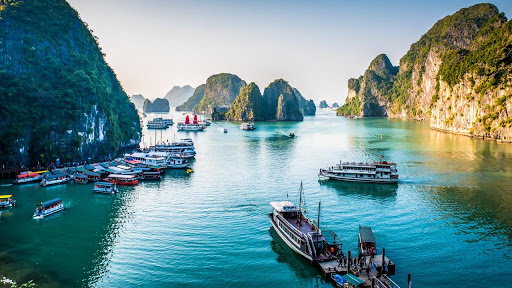 Photo: newchinhphu.vn
The province has a typical climate of Vietnam's northern region, featuring four seasons: spring, summer, autumn, and winter. Monsoons reign over the summer, especially in July and August when it is hot, humid and rainy. The average annual temperature is about 23oC (73.4oF). In winter, it is pretty cold and dry; the lowest temperature can be down to 1oC (33.8oF). However, the average humidity is still above 80%.
There are 21 ethnic groups in Quang Ninh, but only 6 of them have large population of over 1,000 people. These ethnic groups include the Viet (Kinh), Dao, Tay, San Diu, San Chi and Hoa. They form their own communities with distinctive cultural features. Some of them even have own dialect or language. The other ethnic groups have comparatively small population and originally migrate from remote centers in Tay Nguyen, Vietnam.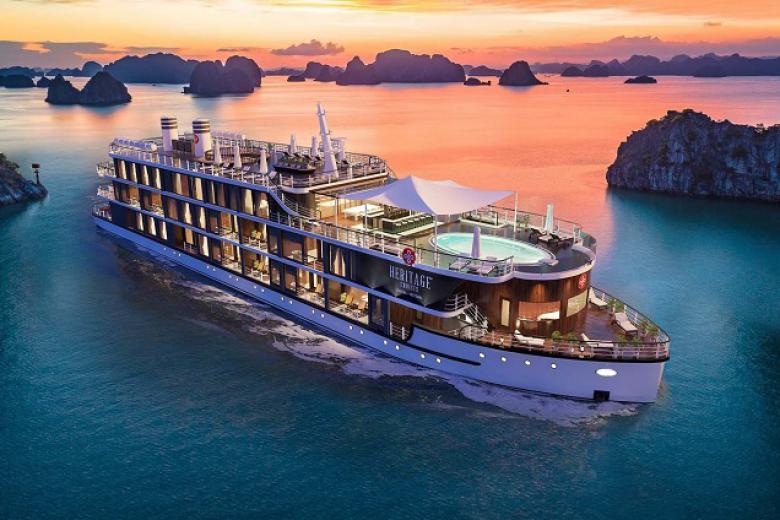 Photo: vietnam-guide.com
There is never enough time to explore Quang Ninh as it has so many beautiful beaches and natural sights such as Ha Long Bay, BaiTu Long Bay, Tra Co Beach, Co To Island, etc. as well as historical relics such as Yen Tu Pagoda, Cua Ong Temple, Bach Dang historical site, etc. With a wide range of services available, Quang Ninh attracts a large wave of tourists every year.
READ MORE
Weather / Temperature:
25.61°C
Humidity
75%
Wind
2.49 km/h
Sunrise
06:17 AM
Vietnam's Most Popular Destinations