Vinh Phuc
A superb natural hideaway right next to the busy Hanoi
Location
Vinh Phuc Province is located 55km northwest of Hanoi, sharing borders with other mountainous provinces including Tuyen Quang, Thai Nguyen, and Phu Tho. The capital of this semi-mountainous province is Vinh Yen, 36km from Noi Bai International Airport.
Transportation In the proximity of Hanoi Capital, it takes only less than one-hour drive to travel to Vinh Phuc Province. The infrastructure there is developed and convenient for various types of vehicles to circulate.
From Hanoi, you can choose many coaches and Limousine cars to Vinh Phuc such as Hung Thanh, Ha Thanh, Hai Van Express, Green Limousine, Tien Thinh Limousine, and Nhat Nam Limousine.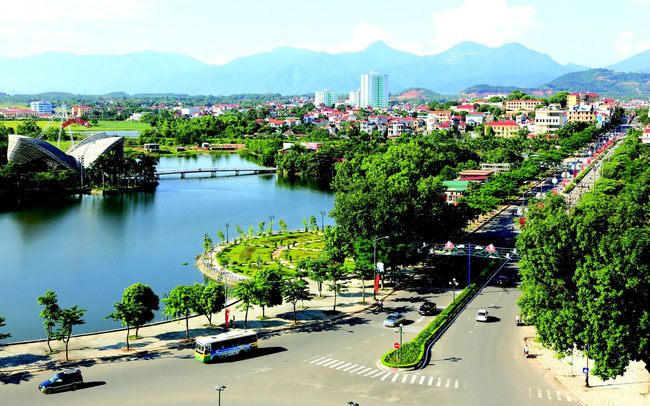 Photo: baodautu.com
Weather
Vinh Phuc bears a tropical climate with four distinctive seasons, just like other regions in the north. However, the weather here is more temperate, at around 24C.
Places of interest
Tam Dao Town: being a must-visit spot for any tourists to Vinh Phuc Province, the small Tam Dao Town is appealing for favorable weather, mesmerizing mountainous scenery, uniquely colorful hotels and cafes.
Truc Lam Tay Thien Zen Monastery: perched on Tay Thien Mountain, this is one of the most beautiful and sacred religious places for pilgrims.
Tam Dao National Park: acclaimed a green lung of Vinh Phuc Province, Tam Dao National Park is covered by dense tropical forests with rare flora and multiple animal species. Come there and enjoy an opportunity to be close to nature and refresh your mind.
READ MORE
Weather / Temperature:
26.98°C
Humidity
69%
Wind
1.89 km/h
Sunrise
06:25 AM
Vietnam's Most Popular Destinations