Thai Nguyen
A unique tea-culture space besides stunning nature scenery and rich spiritual life.
Since a laid-back vacation usually appeals to leisure travelers only, it really makes sense for seasoned travelers to push their travel limits by going to a far-flung destination and uncover its hidden treasures. Acclaimed as a pristine jewel, Thai Nguyen Province is a lesser-known tourist destination in Northern Vietnam, covered by lush greenery and dozens of historical significance.
Location and overview
Thai Nguyen is a hilly province bordering the Mekong Delta. Thai Nguyen serves as a gateway to several beautiful sightseeing spots in the Northeast region such as Ban Gioc Waterfall, Ha Giang, and Ba Be Lake. The distance from Hanoi is only 67km.
During the resistance war against the French, Thai Nguyen played a crucial role as the capital of Viet Bac military zone. At present, Thai Nguyen becomes a new tourist draw with picturesque spectacles, high-quality green tea, ethnic & cultural diversity, and a range of historical relics.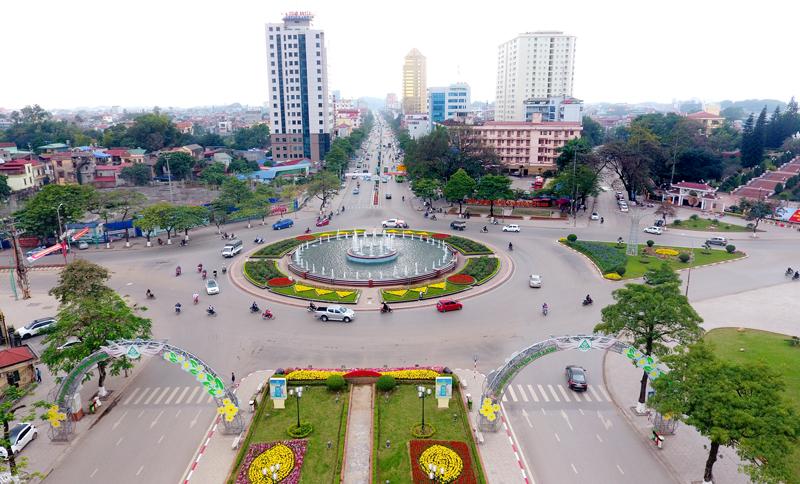 Photo: vi.wikipedia.org
How to get there
The best time to visit Thai Nguyen Province is during the dry season and the optimal way of transportation to access the area is by road. From Hanoi, there are many public buses departing from My Dinh or Nuoc Ngam Bus Station that follow the highway Hanoi-Thai Nguyen to Thai Nguyen Bus Station within only 1 hour.
Information
Hoang Long: Nuoc Ngam Bus Station. Tel: 0313 920 920
Quyen Nga: My Dinh Bus Station. Tel: 0912 060 335
Trung Hanh: My Dinh Bus Station. Tel: 0987 356 686
Things to see
Wherever you're dreaming of in Thai Nguyen Province, your eagerness to get back to nature, delve into the local culture, and participate in exhilarating activities will be fulfilled.
Nui Coc Lake
Speaking of Mother Nature's gift for Thai Nguyen Province, no one can deny the legendary, heart-pounding beauty of Nui Coc Lake. Following an 18-km winding road from Thai Nguyen City passing through fresh tea hills, slow-flowing streams, and rice paddy fields, you will stop over Nui Coc Lake. This eco-tourism attraction hosts a vast collection of birds, wild animal species, alongside the splendid scenery of flat water, bamboo trees, and cave system. There is also a water park with multiple water activities and interesting games for youngsters and families with children.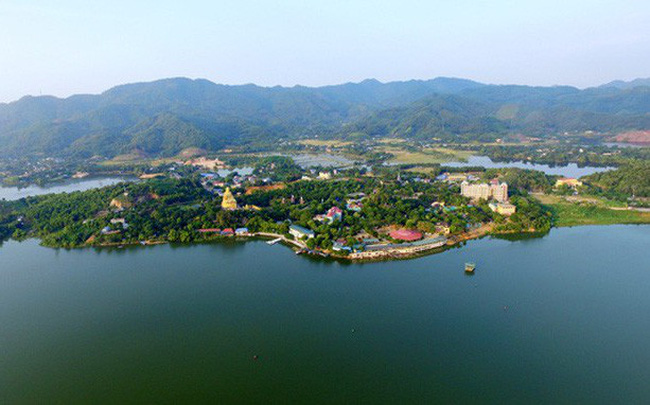 Photo: cafef.vn
Museum of Cultures of Vietnam's Ethnic Groups
Right in Thai Nguyen City Center, the Museum of Cultures of Vietnam's Ethnic Groups is a must-see place for culture vultures. It was established in 1960 and spans over a huge area of 39.000m2. On a total area of 3000m2, the museum's exhibitions about traditions, clothes, hand-crafted productions, and customs depicting the cultures of ethnic groups in Thai Nguyen namely Tay, Nung, and Dao.
Phuong Hoang Cave and Mo Ga Stream
A journey to Phuong Hoang Cave in Vo Nhai District wraps up with a mountain climb and a cool dip into the fresh stream. The whole spot looks like a heaven with a furious waterfall outside the cave encompassed by tall trees, glittering stalactites, and crystal clear water. More interestingly, before being popular for its mesmerizing natural landscape, Phuong Hoang Cave used to be a battlefield against the French invaders.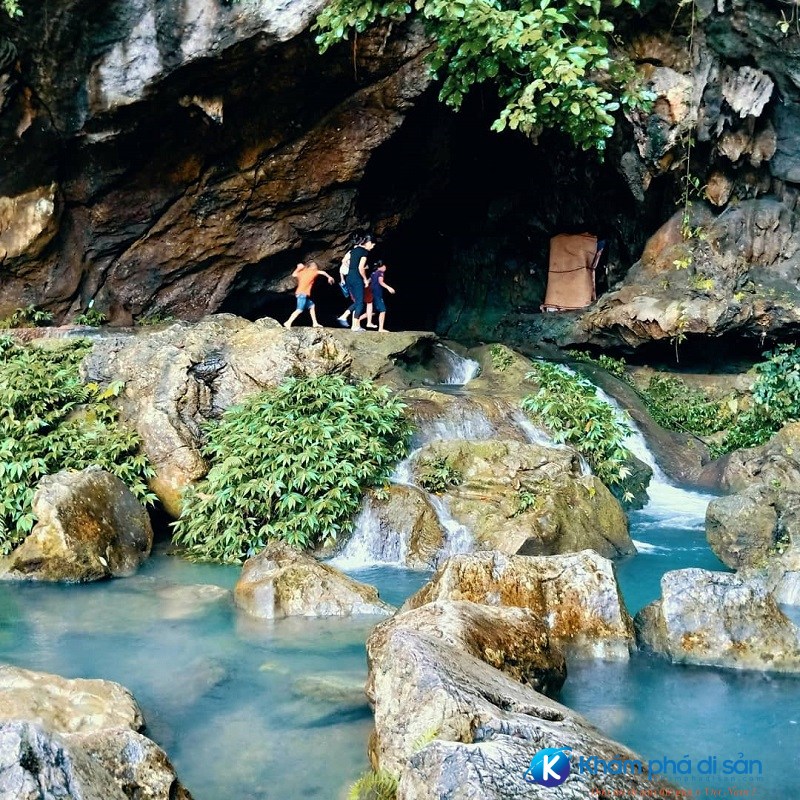 Photo: khamphadisan.com
Tan Cuong Hill
Thai Nguyen is known for Vietnam's best green tea and developed tea plantation industry. The images of charming, stunning tea hills can be seen almost everywhere in this province. With endless stretches of green tea, Tan Cuong Tea Hill attracts visitors the most. Hike up for an intimate conversation with tea growers and learn how to pick tea leaves are just some interesting activities to join here. Besides, riding a bicycle around and breathe the freshest air then drop by the Tea Cultural Space you can expect to taste the best tea as well as bring some packs home as a gift.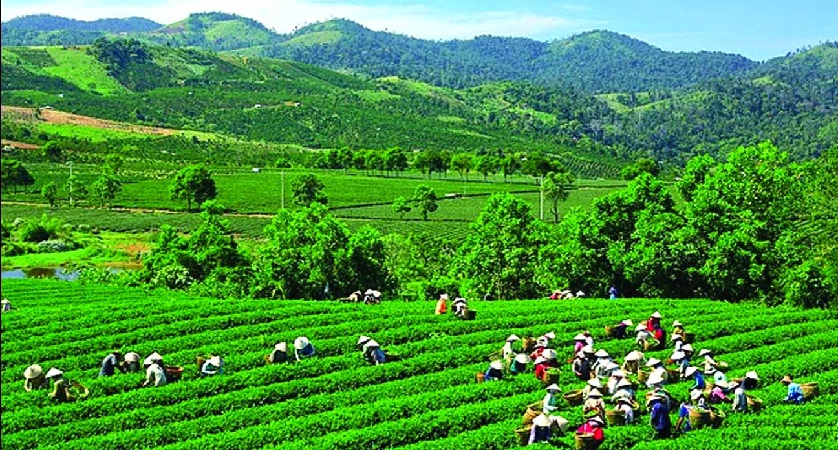 Photo: galatour.asian
Local specialties
Green tea
Speaking of Thai Nguyen, what firstly springs to mind must be the premium green tea grown on fertile land with discreet aroma. The tea leaves a sweet aftertaste that you cannot forget. Tourists are highly recommended to buy at Tan Cuong Xanh - a well-known tea chain in Thai Nguyen.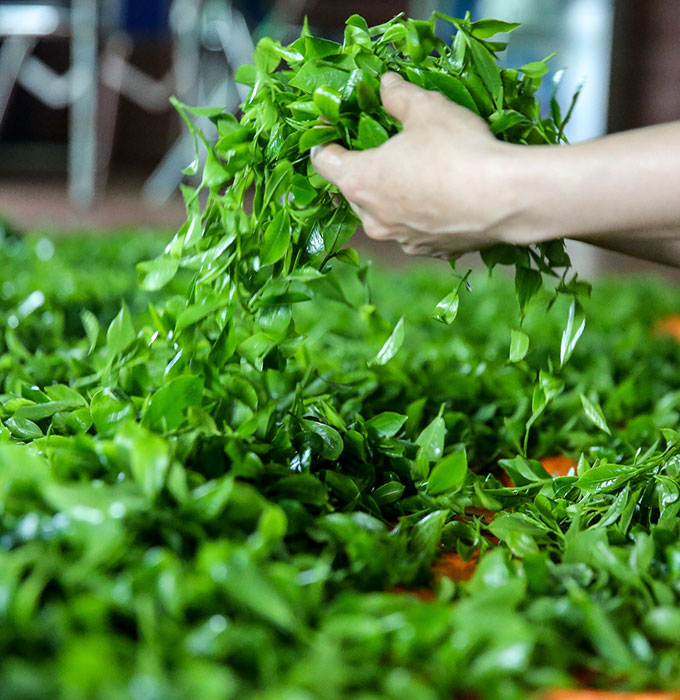 Photo: pasgo.com
Bamboo-tube rice in Dinh Hoa
This is a familiar dish for inhabitants in the mountainous area. Glutinous rice in Dinh Hoa is put in a bamboo tube the grilled. Bamboo-tube rice can be kept for a week without getting stale and eaten with sesame and salt.
Binh Long Tofu
Made from Binh Long beans, Binh Long tofu is silky soft and a bit fat. Tofu is cut into squares and best to be served with shrimp, chill sauce, and herbs.
In addition to the aforementioned specialties, enjoy your endless food tour with dishes namely Cooc Mo Rice Cake, Thua Lam Shrimp rolls, and Dai Tu fermented pork rolls.
Banner Photo: Xuan Huong Ho
READ MORE
Weather / Temperature:
24.81°C
Humidity
87%
Wind
1.44 km/h
Sunrise
06:24 AM
Vietnam's Most Popular Destinations