Phuong Hoang (Phoenix) Cave & Mo Ga Stream
Listed as National Heritage Sites in 1994, Phuong Hoang (Phoenix) cave and Mo Ga stream can be considered the most essential stopovers of Thai Nguyen for their astounding landscapes and the sad love story behind them. Phoenix cave is situated atop Phoenix mountain, near the border of Thai Nguyen and Lang Son provinces. From the city, tourists can book a taxi or motorbike taxi to get to the site and climb the stone stairs to get to the cave.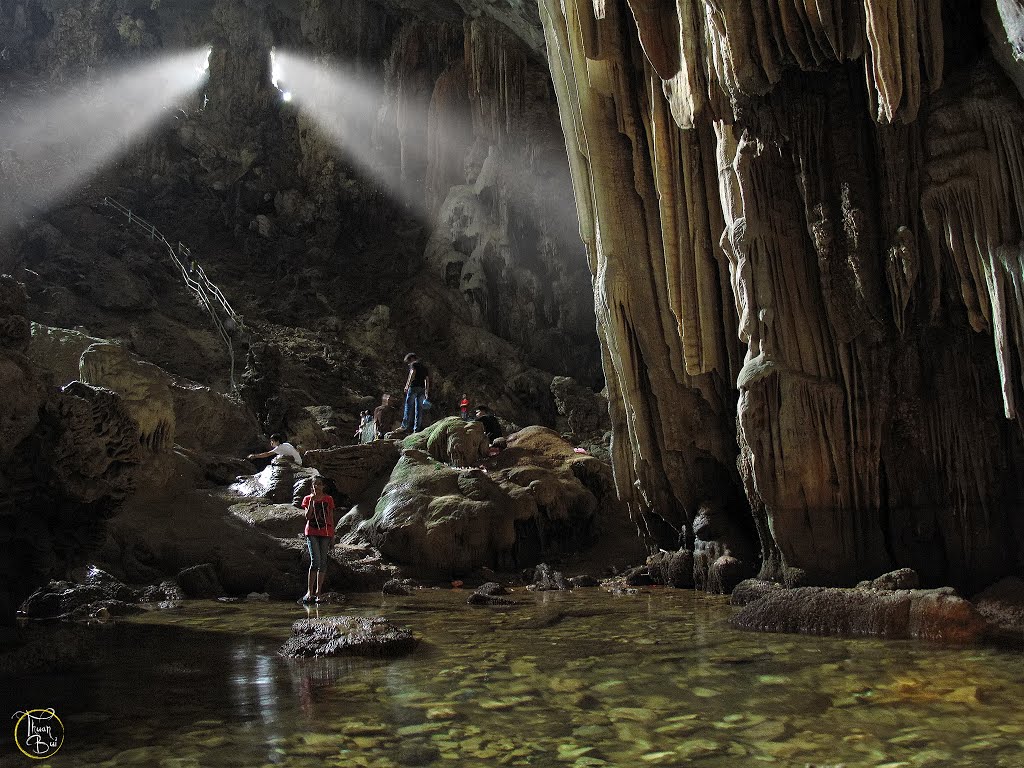 Photo by @Thuan Bui
The legend has it that a couple of phoenix used to inhabit the mountain. The male bird foraged for food while the female took care of the eggs. However, the male soon fell for another female and flew off together. One day he started to regret his betrayal but as he found his way back to the mountain, the miserable partner had turned into stone. He waited in vain in the opposite mountain for her to turn back and also turned into stone as time flew. Seen from afar, the mountain shape resembles two laying phoenixes. It is hence called Phoenix mountain.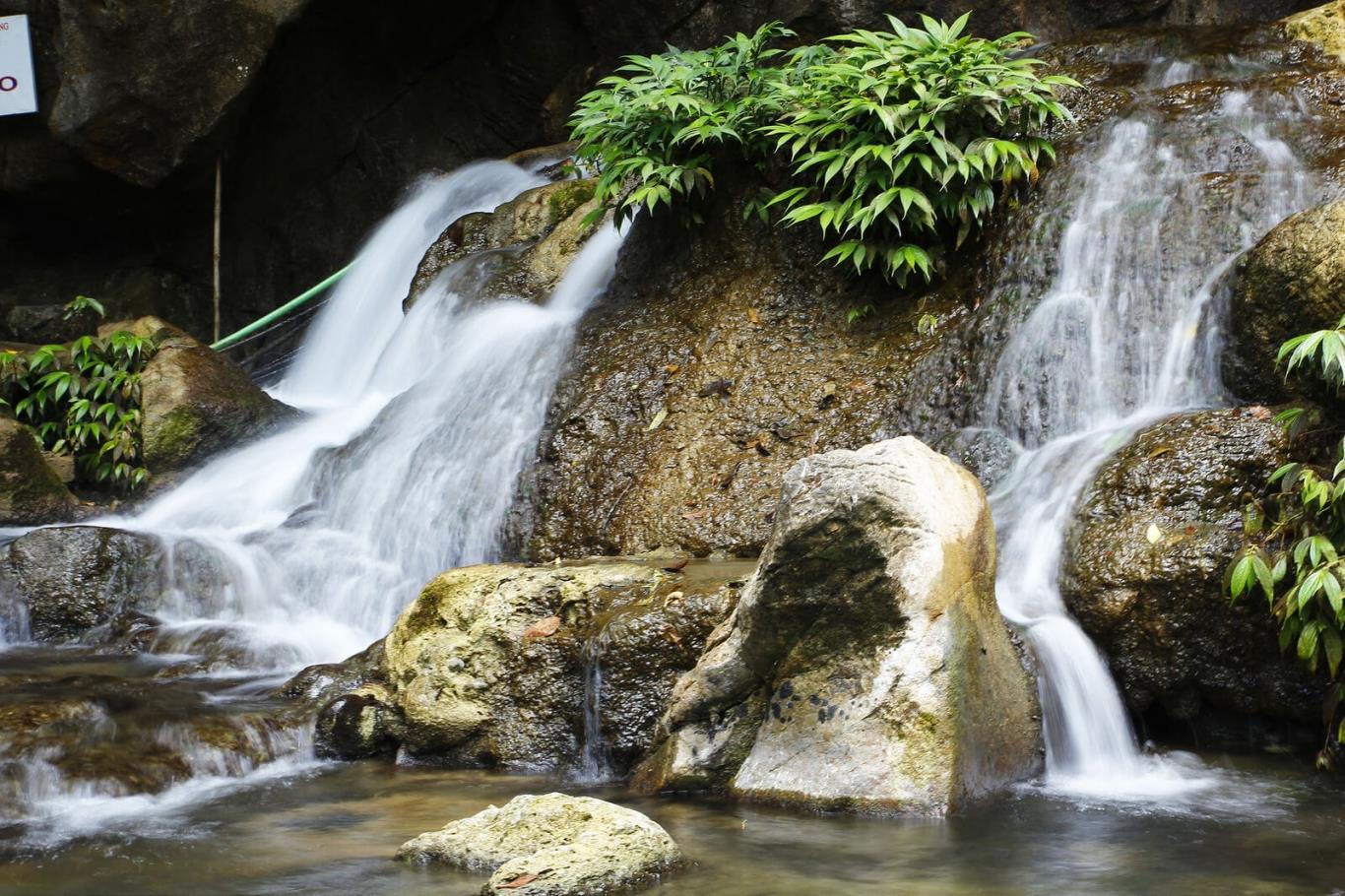 Photo : ximgo.com
The Phoenix cave inside is threefold: the upper layer is Doi (Bat) Cave, the central one is Sang (Light) Cave, and the lowest one is Toi (Dark) Cave. Remarkable landscape and mysterious scent of wild flowers have tourists captivated during the 30 minute climb up to the cave entrance. At the foot of the Phoenix mountain lies Mo Ga (Chicken's Beak) stream with a number of small cascades and bathing spots.
This complex is ideal if you fancy a short easy hike and one-of-a-kind stream bathing experience. Charge your battery well, bring some nice food and you are ready for a romantic picnic with your loved ones.
Useful Information
Location: Hang Phuong Hoang, Thai Nguyen
Best for: Adventure Travelers
Entrance: N/A
Hours: Day time visit is recommended
Distance to city center: 2.6km (1.6 mi)
Conversations (0)
Join the conversation
Conversations
Join the conversation
ALL COMMENTS (0)
There are no comments. Add your comment to start the conversation.
read next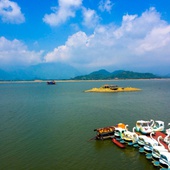 Situated in Tan Thai Commune, Dai Tu District, Nui Coc lake is an appealing destination that has drawn thousands of tourists to Thai Nguyen every year. It is only 10 miles away from the city center so you can book a taxi or motorbike taxi.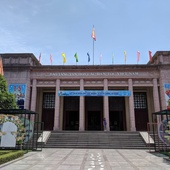 The Museum of Vietnam's Ethnic Cultures is located at no.1 Doi Can street, right at the center of Thai Nguyen city.