Can Tho
Humming ancient folk songs while rowing along the Mekong Delta Floating market.
With the population of nearly 1.2 million and good infrastructure as well as investment for development, Can Tho is considered as the central city of this region.
The weather in Can Tho is divided into two seasons: wet season from May to November and dry season from December to April. During the wet season, the tide is usually high and there can be rain and flood on the street. During the dry season, the air is cooler; this is a good time to visit Can Tho city.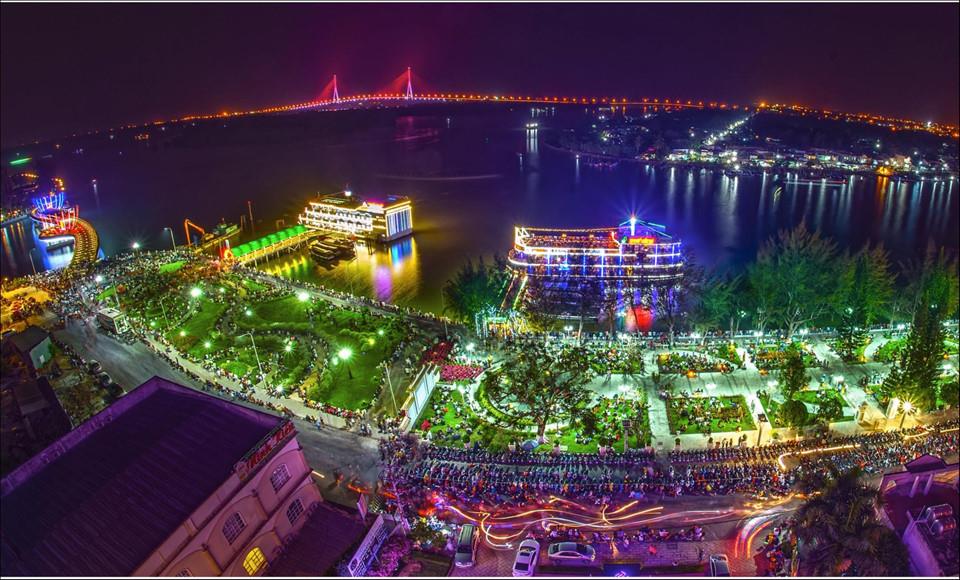 Ninh Kieu Dock - photo : dulich24.com.vn
Ninh Kieu dock is a must-see destination where you can take a walk along the Hau riverside and feel the smell of alluvial soil of Mekong Delta. From here, you can rent a boat to visit Floating Market and fruit garden with the price under 20 USD. A suggestion for an ideal plan is visiting the Floating Market in the early morning, then come to fruit garden or "Phù Sa" (Alluvial) ecological zone to enjoy the tropical air; if you still have energy, take a walk around the city to see some street lights and the night market on Nguyen Thai Hoc street. Besides, Can Tho museum and Khmer pagoda (on Dai Lo Hoa Binh street) are worth visiting. There is also a lake inside the city called "Xáng Thổi" where you should come at night to eat barbecue and drink some beer. Riding across newly Can Tho bridge is also interesting, from here, you will have an overview of Can Tho city.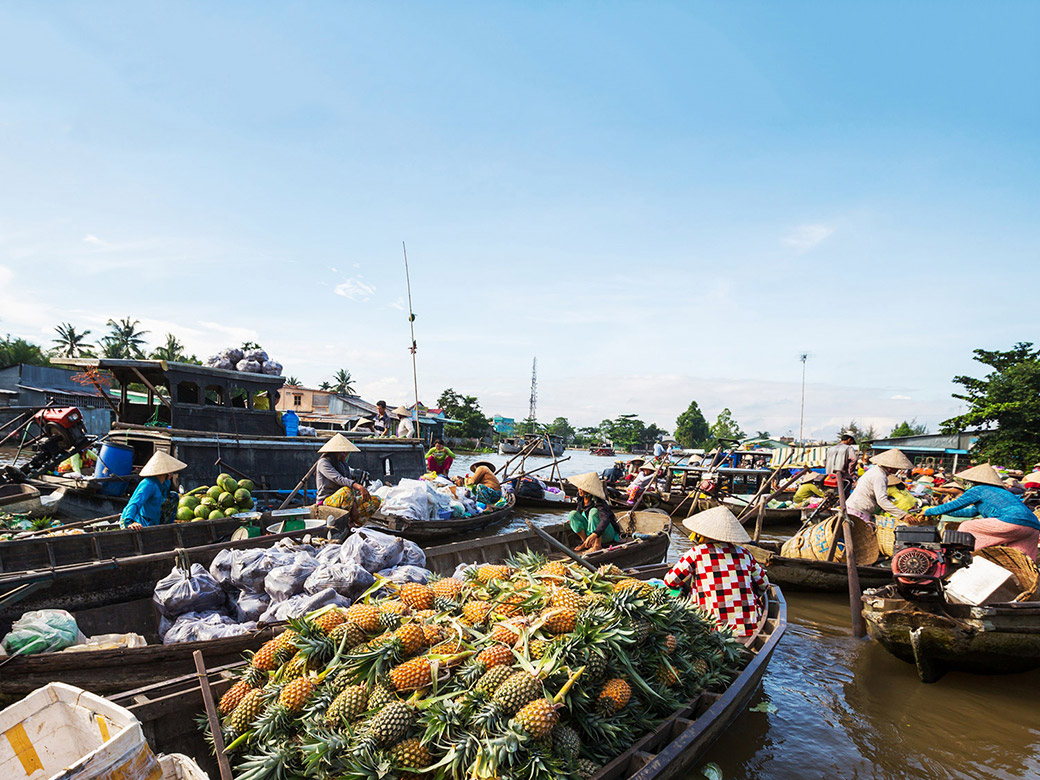 Photo : vov.vn
Are you a real traveller? You shouldn't miss any street foods in Can Tho such as grilled- chicken leg, dry-beef with papaya salad, sticky rice with chicken, many kinds of scallop, soya milk, grilled corn,… Each of them with different taste may make you be addicted.
From Ho Chi Minh city, you can buy a bus ticket to Can Tho at Mai Linh or Phuong Trang company or take a flight from Tan Son Nhat airport. From Can Tho, you can flexibly travel to any other provinces in Mekong Delta or Cambodia by bus.
READ MORE
Weather / Temperature:
24.99°C
Humidity
100%
Wind
1.54 km/h
Sunrise
05:45 AM
Best Of Can Tho
See, Eat, Sleep, Shop, Stay - The Best of Can Tho
Frequently asked questions
What can I expect from Ninh Kieu Night Market?
One of the most common ways to enjoy the nightlight in Can Tho is to visit Ninh Kieu Night Market. Located right after Ninh Kieu Wharf, the market offers a variety of goods, from clothing, accessories, souvenirs to fruits and street food. The price of food here is quite cheap, but for clothing or souvenirs, you should bargain before purchasing.
What time is best suitable to discover Cai Rang floating market?
Cai Rang floating market is one of the biggest floating markets in Vietnam. The best time to visit the market is from 5:30 to 8:00 in the morning, which is the busiest time for trading activities. The earlier you come, the fresher the food is and the more stunning the sceneries are
What specialties should I try in Can Tho?
Can Tho has tons of local dishes for you to explore, but at least don't miss Cong cake, the most common food in the city. Some other tasty cuisines that you can try are Tet cake, Tam bi cake, Grilled banana, Grill snails with pepper, and so forth.
What are the famous fruit orchards in Can Tho?
Like many other provinces in Mekong Delta, Can Tho is fruit heaven with an abundance of orchards. If you want to try walking in the garden and enjoying some fresh fruit on the trees, take note of the following outstanding addresses:
• Le Loc Fruit Orchid (Cai Rang, Can Tho)
• Ba Cong Fruit Orchard (Long Tuyen, Can Tho)
• Vàm Xáng Fruit Orchard (Phong Dien, Can Tho)
• My Khanh Fruit Orchard (Phong Dien, Can Tho)
• Con Son (Binh Thuy, Can Tho)
How far is Can Tho Airport to the center?
Located very close to the city center, Can Tho Airport is just about 10 km away, which takes around 20 minutes of driving only. There is no bus in the area, so you can just take a taxi or book a private car in advance to get to the center.
Vietnam's Most Popular Destinations