Get Insight Into The Top 5 Most Beautiful And Attractive Floating Markets In Vietnam
Looking for an exceptional vacation idea? Take floating markets in the Mekong Delta into consideration. Those unique places of trading are a stunning cultural feature of Southern Vietnam. Here we compile the 5 best floating markets that any first-timers should visit.
1. Cai Rang Floating Market (Can Tho City)
Situated on a branch of Hau River, 600m from Cai Rang Bridge, Cai Rang Floating Market is a wholesale market and major tourist attraction in Can Tho City. This largest and busiest floating market in Mekong Delta is recognized as national intangible cultural heritage in 2016 and the most beautiful floating market in Asia, ranked by Youramazingplaces.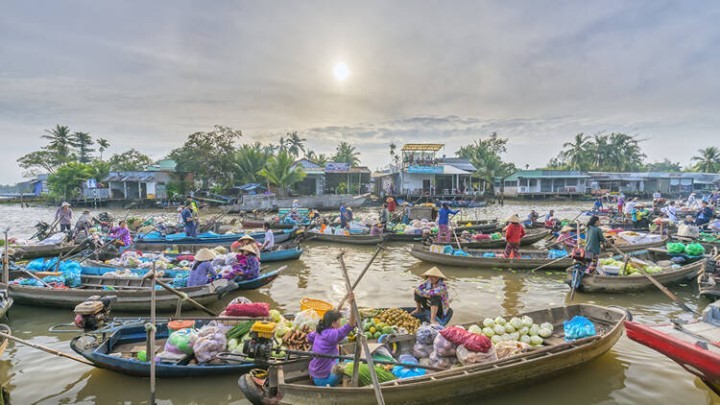 Photo: @chomchom_ken_52
From Ninh Kieu Wharf, you can take a 30-minute boat ride to the center of the market. Opening from 5 am to 8 or 9 am, the market is most bustling at dawn with hundreds of locals from various nearby provinces selling goods on their rafts. Interestingly, each boat has its own bamboo pole hanging the item that the owner sells. It is a smart and unique way of advertising. Commodities are diverse ranging from home-grown agricultural products to household items, handicrafts, and ceramics.
Can Tho City enjoys a hot and humid climate all year-round, therefore, tourists can visit the market anytime they want.
2. Phong Dien Floating Market (Can Tho City)
Driving further from Can Tho City for around 17km, you'll encounter a vibrating scene of trading on the river. A short, half an hour boat tour to Phong Dien Floating Market features a new breeze in the placid atmosphere. Alternatively, tourists can stand on the nearby bridge to capture a bird's-eye chaotic view.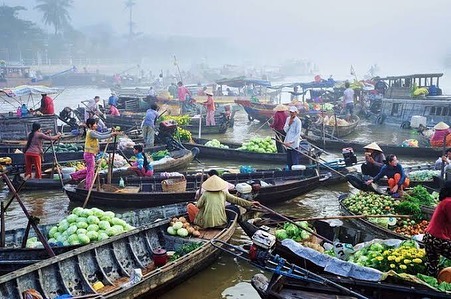 Photo: @xinchao_vietnam.vn
Operating daily from 5:30 to 7:30 am, dozens of small boats and sampans are packed with fruits, food, noodles, and drinks to serve travelers. Despite being a tiny, retail floating market, Phong Dien Floating Market is included in many sampan tours together with Cai Rang Floating Market, a rice noodle factory, fruit gardens, and an organic cacao farm.
3. Tra On Floating Market (Vinh Long Province)
Set in the junction of Mang Thit and Hau River, Tra On features a prominent wholesale floating market in the region. Keep your camera ready to capture the vivid, authentic atmosphere.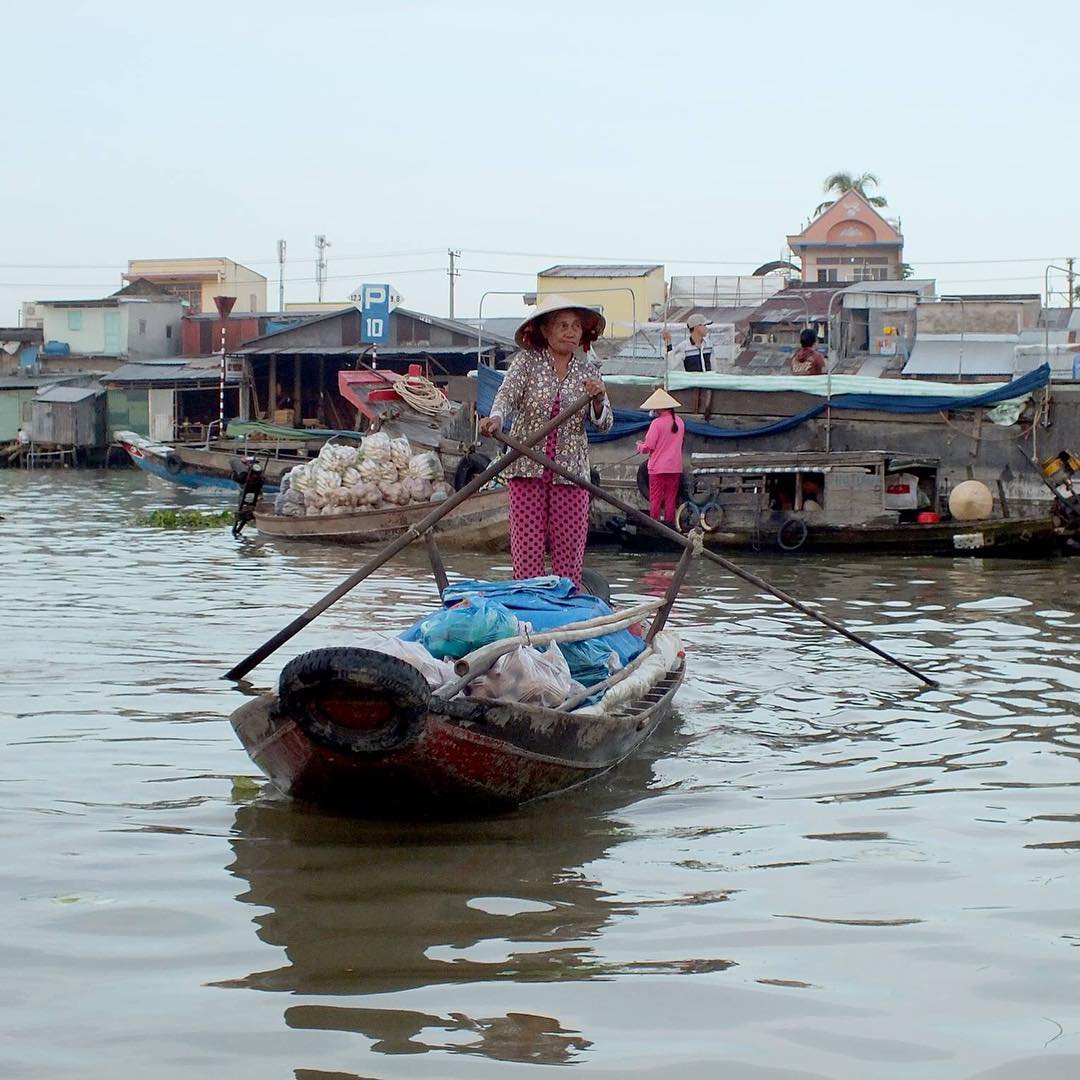 Photo: @mymirie_traveldiary
Tra On Floating Market starts early from 2 - 3 am to around 6 am. Most locals gather here for selling various kinds of agricultural products, especially fruits. You'll find a vast array of tropical fruits here namely bananas, guavas, oranges, coconuts, durians, and so on. Similar to Cai Rang Floating Market, they also hang their items on "beo", a long stick to inform buyers.
While the most hectic trading scene of Tra On Floating Village is witnessed at dawn, at night, the site becomes a wharf for boats to anchor. 
4. Chau Doc Floating Market (An Giang Province)
Alongside Sam Mountain, the Temple of the Goddess Xu, Chau Doc Floating Market is a unique feature of An Giang Province. The market lies along Hau River towards the northwest of An Giang. Chau Doc Floating Market is considered a crucial commercial gateway of the Mekong Delta since it is close to the Cambodian border.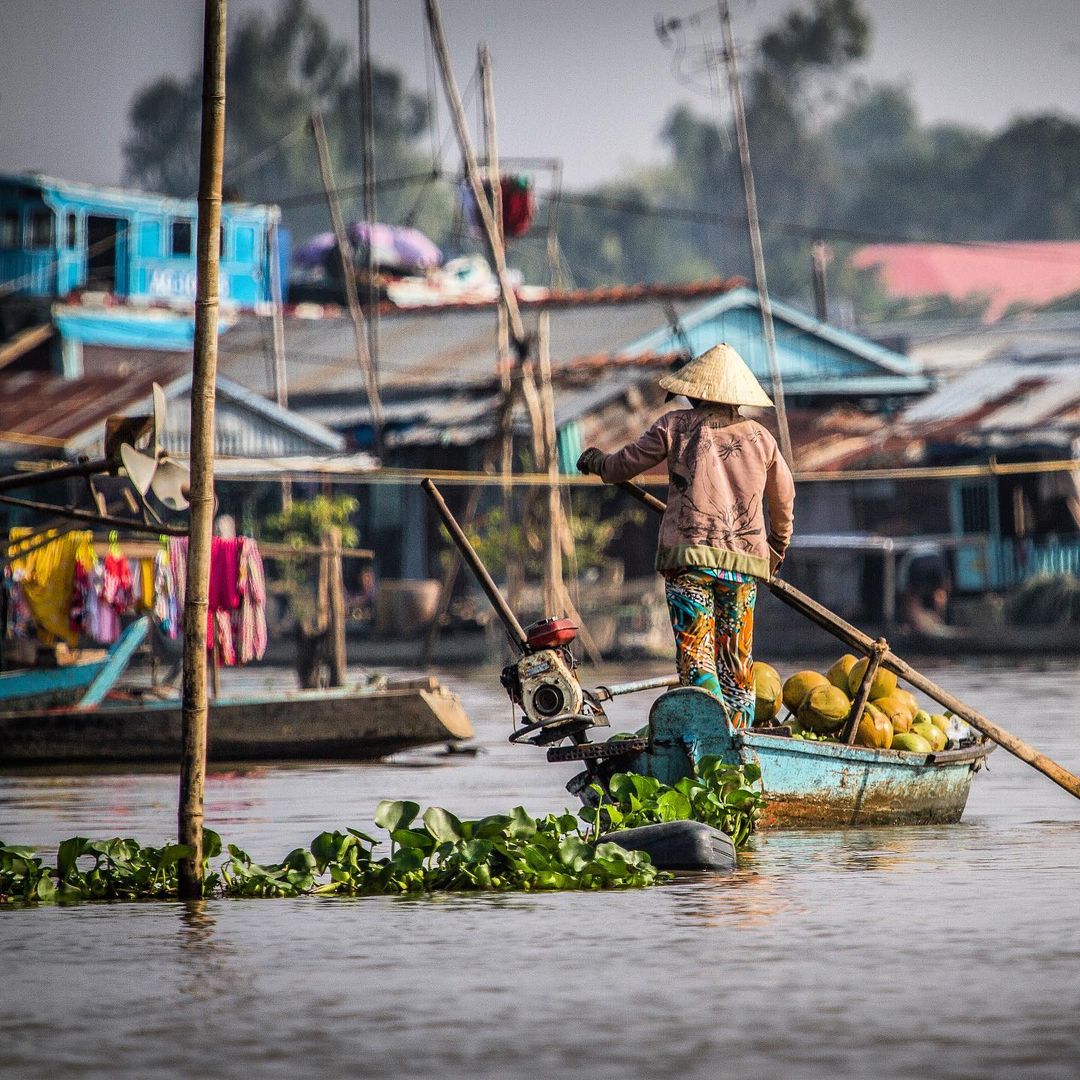 Photo: @asianimages_adammartin
Not only are wooden boats the places for exchange, but they are also the shelters of local people. The most commonly sold product here is fruits originating from different places such as Ben Tre, Tien Giang, Long An, and Hau Giang provinces. To experience the most bustling atmosphere of Chau Doc Floating Market, tourists should come at around 7 - 8 am.
5. Long Xuyen Floating Market (An Giang Province)
Belong to An Giang Province, Long Xuyen is one of the most prevalent floating markets in the Mekong Delta. Part of the adventure is getting to the middle of the deep river and being embraced by the immense waters of Hau River and picturesque scenery. Long Xuyen Floating Market actually allures many tourists to sightsee every year.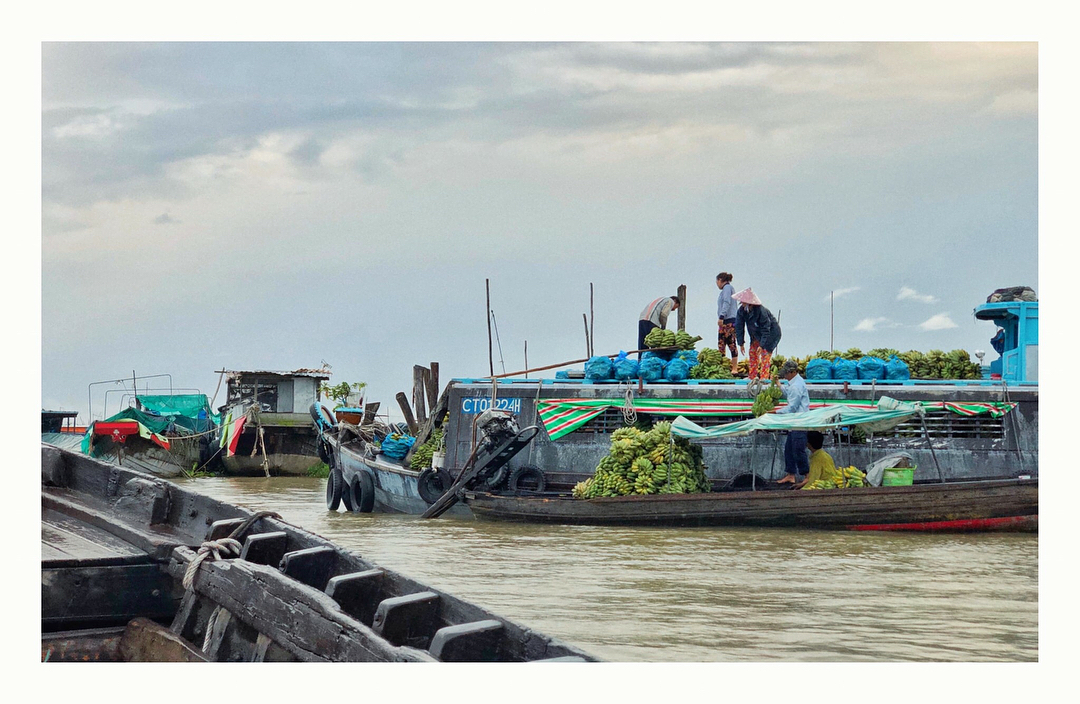 Photo: @langthang.angiang
Sitting on a small traditional boat, you will pass through crowds selling their products. Samples of the goods are also hung on the bamboo pole and taken down once sold out. Tourists especially find it exciting for fresh fruits, vegetables, and seafood as well as the way people bargain. Besides purchasing high-quality merchandise, nature lovers have a chance to contemplate the charming countryside and meet friendly merchants.
Conversations (0)
Join the conversation
Conversations
Join the conversation
ALL COMMENTS (0)
There are no comments. Add your comment to start the conversation.
read next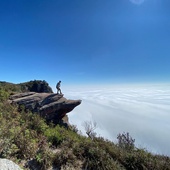 Moc Chau Town is among the top-rated tourist destinations in northern Vietnam brimming with ultramodern and natural sightseeing attractions.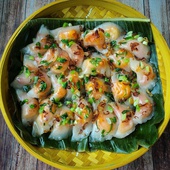 Vietnamese cuisine has long been known as among the most abundant and delicious cuisines in the world.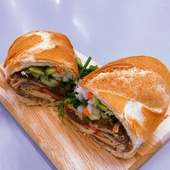 Long queues of Saigoneses, tourists, and shippers in front of the "banh mi" Huynh Hoa shop have long become a familiar scene every afternoon.