Nam Dinh
The birthplace of many greatness, covered with poetic villages, cultural festivals, traditional cuisine, and the extensive number of pagodas and churches
Location
Nam Dinh province has a pristine 74km long seaside with great potential to develop both its fishing and water tourism economy. Currently, the economy of Nam Dinh depends mainly on agriculture, and is in fact one of the most important agricultural areas in Northern Vietnam. Nevertheless, the province is transforming rapidly from an agricultural to an industrial base, and aims to become one of the biggest industrial centers of Vietnam.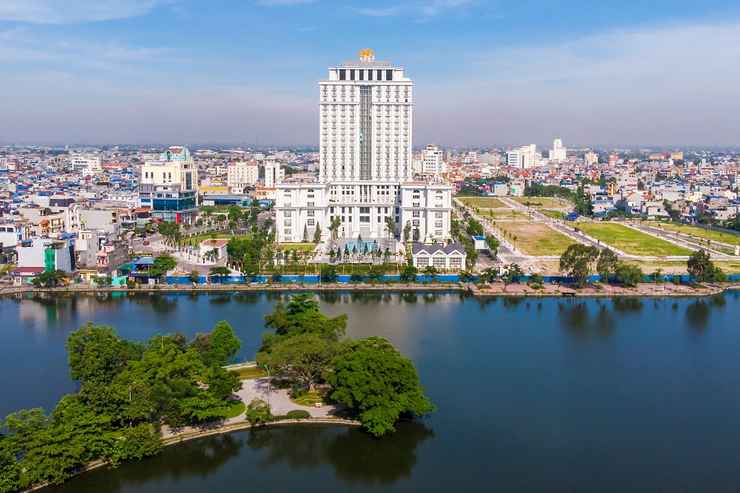 Photo: traveloka.com
The terrain of Nam Dinh is mostly a flat plain suitable for grains like rice and corn as well as fruits and cotton. The landscape is dominated by two types of plain: low-sunken and coastal plains. The low-sunken plain is exploited not only to develop agriculture but also for production in the food and textile industries. The coastal plain is utilized in a diverse way that has yet to see industrial development.
Weather
The weather in Nam Dinh comes from a tropical monsoon climate with an average temperature of 240 C. December and January are the months with the coldest climate (16-170 C) whereas the hottest month is July with a mean temperature of 30o C. Nam Dinh has a medium humidity level of 85% with total annual rainfall of 1,800 mm, concentrated between May and October.
History
According to the National Population Survey in 2009, the population in Nam Dinh was 1.8 million with a high population density of 1200 people/km². The people of Nam Dinh are famous for their studiousness and many have been celebrated as mirrors of learning, such as the mathematician and poet Luong The Vinh, or the scientist and philosopher Dao Su Tich. The province is renowned as a center of culture, and holds an important place in the beliefs of the northern Vietnamese people. It is the location of many traditional festivals, relics and religious sites that have been well preserved from ancient times. Historically it was the center of the Tran Dynasty, which is best known for defeating three Mongol invasions between 1225 and 1400.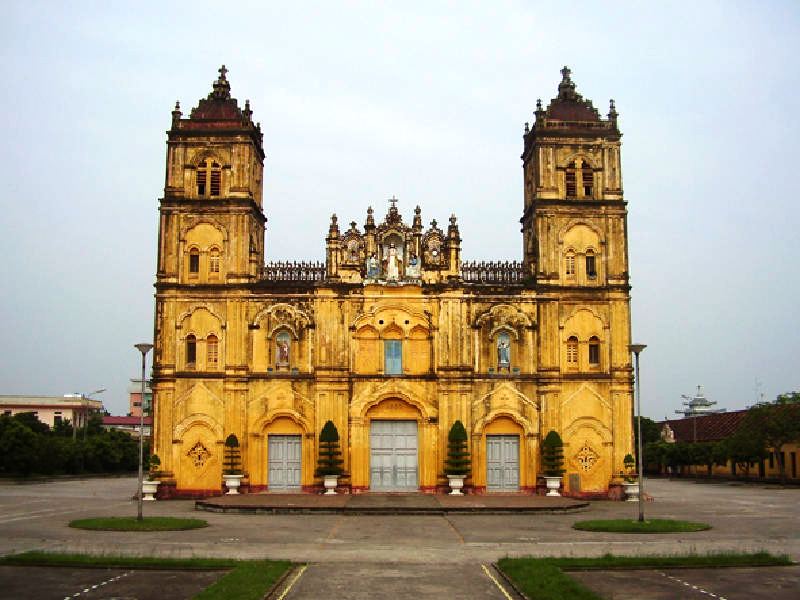 Photo: tintucnamdinh.vn
READ MORE
Weather / Temperature:
21.22°C
Humidity
78%
Wind
2.7 km/h
Sunrise
06:19 AM
Best Of Nam Dinh
See, Eat, Sleep, Shop, Stay - The Best of Nam Dinh
Frequently asked questions
How to travel around Nam Dinh?
Taking a taxi to get around Nam Dinh is the most convenient way. Mai Linh is the most reputable taxi brand, but you can get Nam Dinh taxi, or Hoang Sa taxi as well. In case you want to save cost, some shop in the city does offer motorbike rental. Or if you wish to get to the beach, the city has bus number 1 to Quat Lam Beach and bus number 2 to Thinh Long Beach.
Which is the most famous festivals in Nam Dinh?
Nam Dinh holds a dozens of festivals every year and below are the most popular ones for your references:
• Vieng Market Festival on January 8th (Lunar calendar)
• Phu Day Festival from March 1st to 10th (Lunar calendar) – the main day is on the 3rd
• Tran Temple Festival from August 15th to 20th (Lunar calendar)
• Co Le Pagoda Festival from September 13th to the 16th (Lunar calendar)
What are the must-try cuisines in Nam Dinh?
The most well-known dish is undoubtedly pho bo (beef noodle soup). You may try pho in Hanoi or many other provinces, but this province is actually home to this so-called dish with a very special flavor. Some other specialties that you should definitely try is Siu Chau Candy, Xiu Pao Cake, Longan Cake
Must-see attractions in Nam Dinh?
If you want to discover new places with less tourist, Nam Dinh is a perfect stopover. The city offers both historical sightseeings and beautiful landmarks, some popular sites are as follows:
• Tran Temple
• Co Le Pagoda
• Phu Day Relics Complex
• Thinh Long Beach
• Quat Lam Beach
• Xuan Thuy National Park
When should I visit Nam Dinh?
Nam Dinh features a tropical monsoon climate and it is favorable for year-round visits. However, summertime (from May to September) is hotter when the temperature is around 26 – 33 degrees C.
Vietnam's Most Popular Destinations