Ca Mau
Exploring the mysterious U Minh cajeput forest at this Southernmost point of Vietnam.
Ca Mau is the Southern-most province of Vietnam, having Ca Mau City as its capital. With a total area of 5331.7 km2, the province borders KienGiang Province to the north, Bac Lieu Province to the northeast, the Gulf of Thailand to the southwest and East sea to the east and northeast. The coastline of Ca Mau, which has a total length of 307km, embraces three side of this southern province.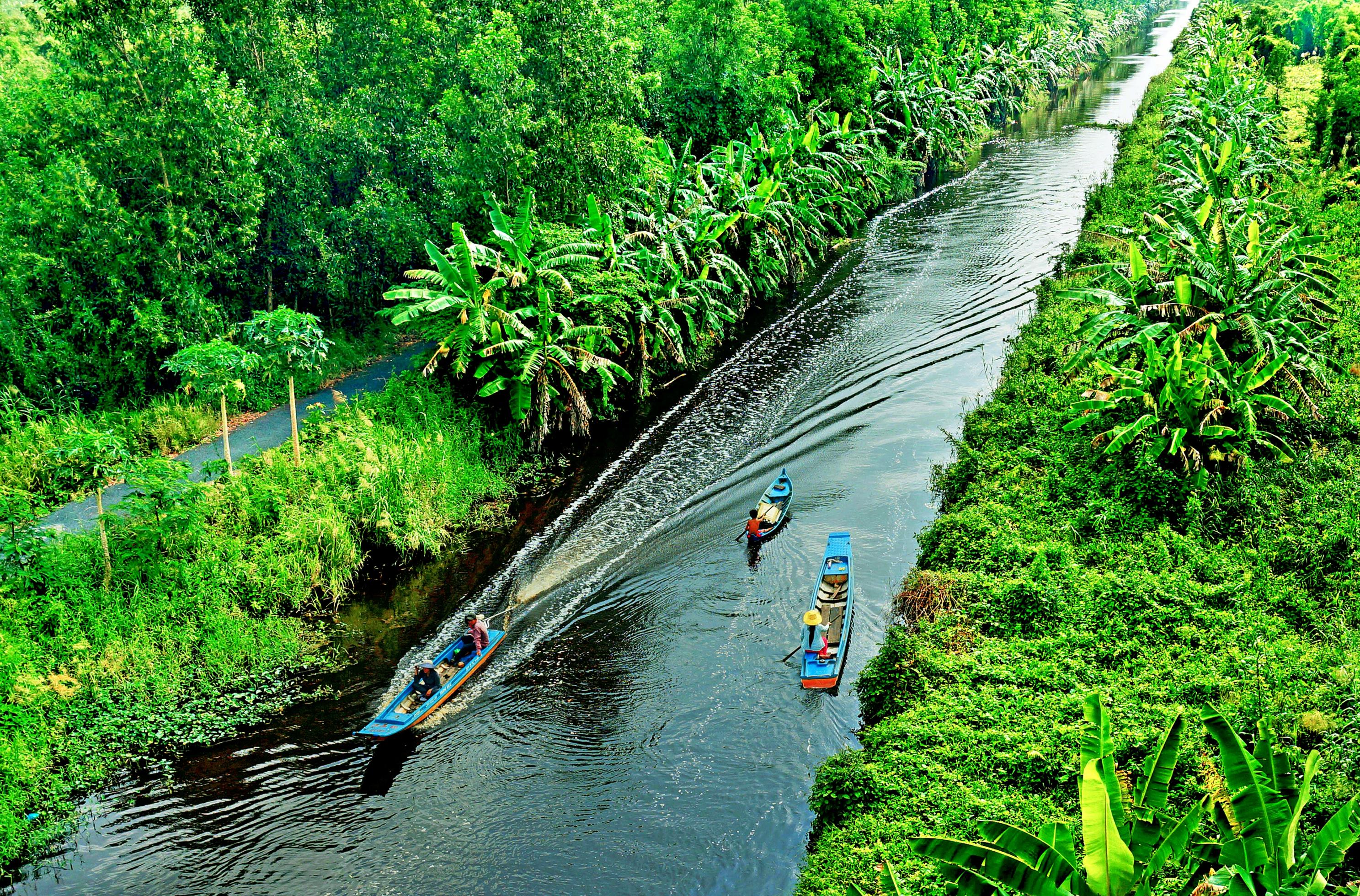 Photo: thuexecantho.com
In general, Ca Mau has a relatively flat terrain with several fat plains accompanied by a complex system of rivers and channels. There are 7 big rivers: Ong Doc River, Bay Hap River, Cai Lon River, GanhHao River, Dam Doi River, TremTrem River, anh Bach Nguu River. Beside the area in mainland, Ca Mau also has two islands named Hon Khoai and Hoi Chuoi.
Lying within the tropical climate region of Vietnam, Ca Mau has the typical seasonal winds and a hot yet humid weather. While rain concentrates especially in the period between May and August, there is a relatively small amount of rain on the other months. The annual average precipitation is 2500mm/ year and the annual average temperature is about 26oC – 27oC.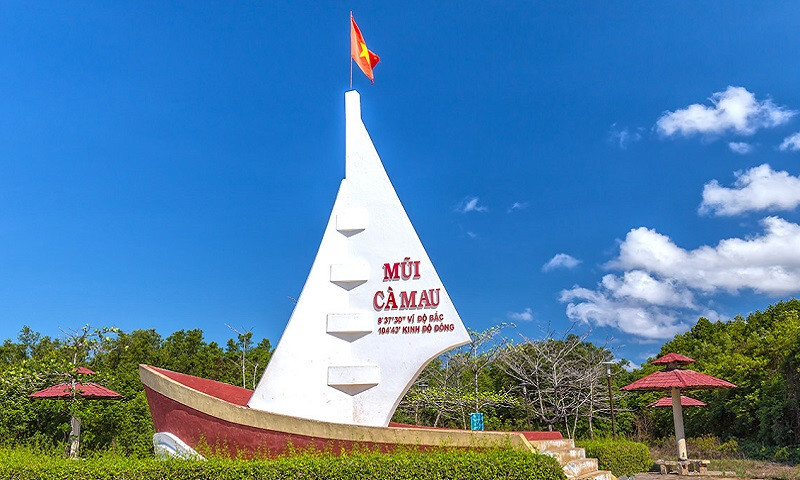 Photo: vnexpress.com
The four biggest ethnic groups in Ca Mau are Viet (Kinh), Hoa, Khmer and Tay. Along with others groups, they form a total population of 1232 thousand people (2006). Each of these ethnic groups has its very distinctive traditions and customs which contribute to the overall wonderful culture of the province. Coming to Ca Mau means discovering a bountiful land full of natural wonders such as borderless forests, romantic seashores, etc. and human's cultural heritage such as the floating markets or the like-no-other festivals. As a result, the tourism of Ca Mau has greatly developed recently. One of the most frequently-visitedis the Cape of Ca Mau, the most southern point of Vietnam and Indochina mainland. The Cape of Ca Mau is located in DatMui village, Ngoc Hien district, which is more than 100km away from Ca Mau City.
READ MORE
Weather / Temperature:
31.82°C
Humidity
57%
Wind
5.32 km/h
Sunrise
06:04 AM
Best Of Ca Mau
See, Eat, Sleep, Shop, Stay - The Best of Ca Mau
Vietnam's Most Popular Destinations