Nha Trang Suggested Itineraries
Nha Trang can be an overwhelming city for first-time visitors with endless turquoise beaches, a booming rise of high-end beachfront resorts, complexes of Cham ancient ruins, and a lively nightlife. Thus, the city is worth at least a few days or a week to cover all prominent landmarks and breathe the pure sea breezes. Seasoned travelers cannot miss significant historical and cultural sites like Po Nagar Cham Towers, Long Son Pagoda. Besides Vinpearl Land and Hon Mun are the best places for tourists looking for a lot of fun.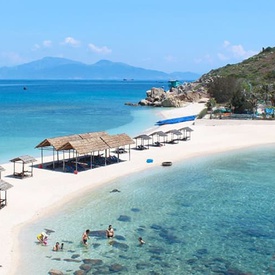 Nha Trang, a coastal city in the south of Vietnam, is a well-known tropical paradise where you can see white sandy beaches, immense crystal-clear water and unique marine creatures.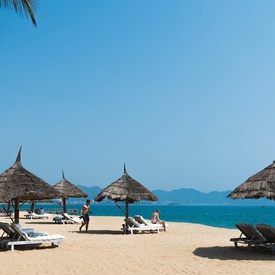 Nha Trang is one of the most visited tourist locations in Vietnam, for both foreign guests and locals alike. Boasting amazing white sandy beaches and blue seas, all of which are considered one of the best in the world, Nha Trang is a place that will guarantee wandering visitors a worthwhile experience with many things to do. Here are 9 of the most recommended ways for one to spend their day in this amazing coastal city.
Meet our experts

Need to plan your own trip to Vietnam?
Unlock experiences far beyond the ordinary
FREE TRIP PLANNING
Suggested Holiday Packages
All Vietnam's Destinations