9 Ideas To Spend Your Full Day in Nha Trang
Nha Trang is one of the most visited tourist locations in Vietnam, for both foreign guests and locals alike. Boasting amazing white sandy beaches and blue seas, all of which are considered one of the best in the world, Nha Trang is a place that will guarantee wandering visitors a worthwhile experience with many things to do. Here are 9 of the most recommended ways for one to spend their day in this amazing coastal city.
VinWonders Amusement Park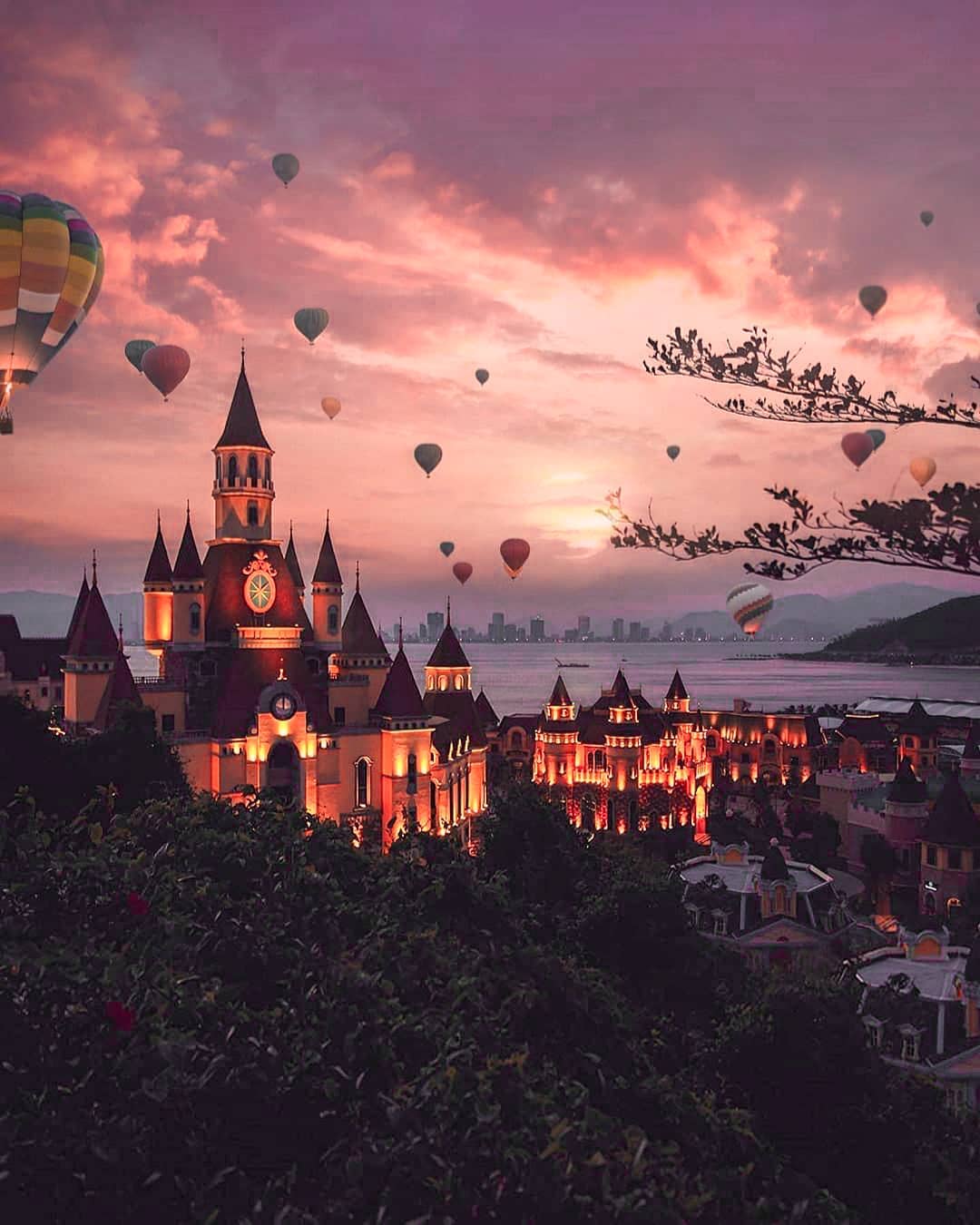 Photo: @vinwonders.official
One of Vietnam's best amusement park, VinWonders will undoubtedly be an exciting experience for you from beginning to end. Visitors will have the chance to marvel one of the most beautiful sea gulfs on the planet, the Nha Trang gulf, in which Vinpearl Land is located, on a incredible 3320m ride inside a cable car, also one of the world's longest cable ride. 
Arriving at VinWonders, you can try out a huge array of heart-stopping and fear-inducing rides and games, or simply enjoy the amazing waterpark with slides going up to 21 meters. The Park also includes Vietnam's first large-scale aquarium, housing more than 300 different exotic marine species, and with the whopping 3.400 square meters of area to traverse, including multitude of events and shows, spending one day here might not be enough.
Snorkeling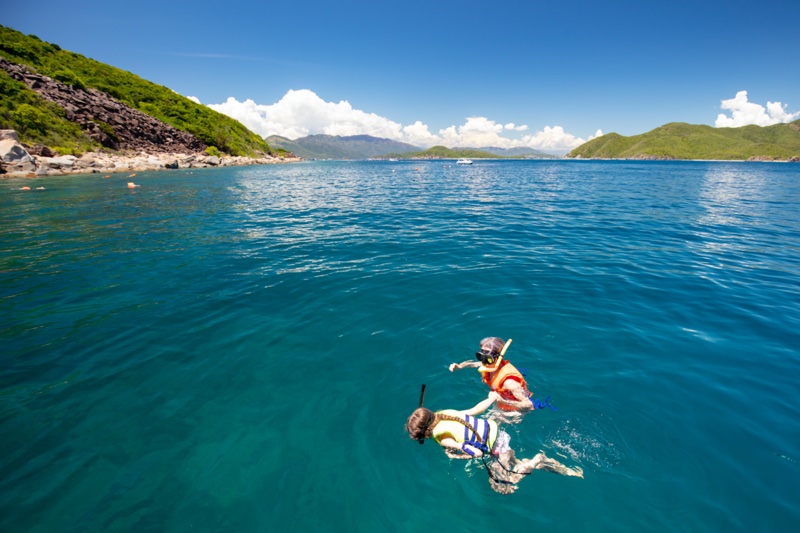 Two people snorkel off the island in Nha Trang
Nha Trang underwater ecosystem is blessed with a rich variety of marine life that it would be a waste not to explore when visiting the city. The blue and clear ocean allows divers to see up to 10 meters underwater. Travel early and locate a well-known and trusted diving tour company as they take you to the best location to snorkel and provide you with all the equipments and individual guides, diving along and keep you safe as you be amazed with coral reefs spanning kilometers, and colorful fishes and underwater life.
Dam Market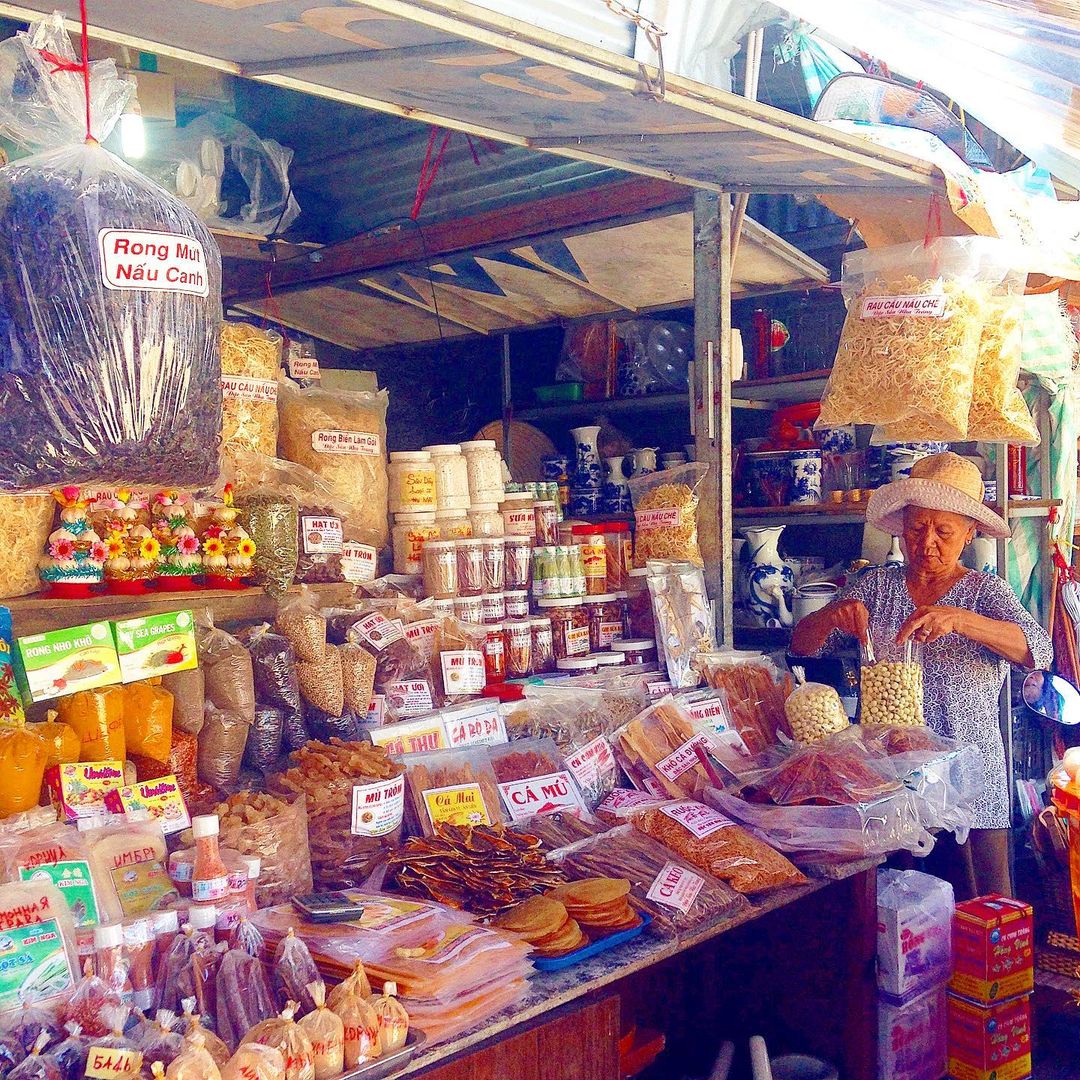 Photo: @uenoshanshan
Nha Trang's main market, the 3-storey building is one of the biggest market in Nha Trang and though there are many smaller ones around Nha Trang that offers the same with arguably lower prices, first-timers traveling to Nha Trang should check it out. The Market offers a gigantuan amount of fresh produce and seafoods, whatever vegetables you need, they have, whatever thing that swims, they have. The market is always bustling and jam-packed, especially the morning. Have the chance to explore the local life of the locals and explore the market, and maybe if you have extra money in your pocket, spend it on buying some cute or weird souvenirs for your friends back home.
Mun Island Fishing Cruise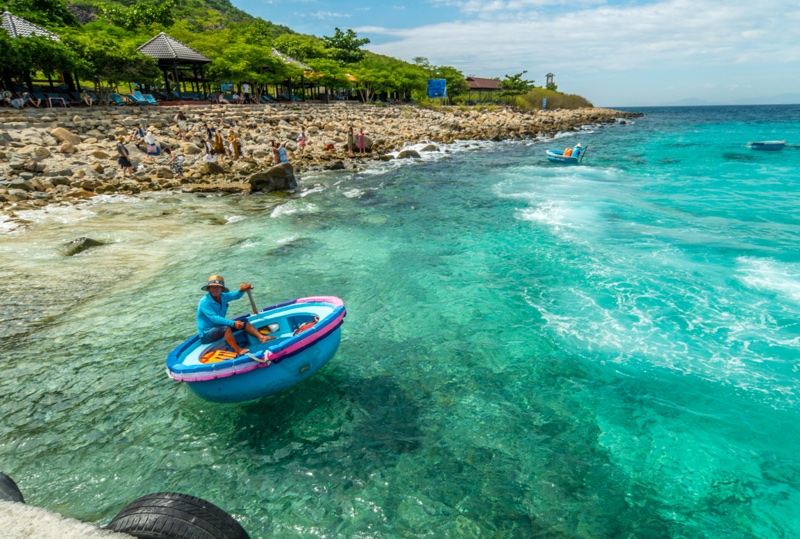 Hon Mun Island in Nha Trang
Get away from the Nha trang city and cruise on Mun and Tam islands as you get to experience the life of a normal Nha Trang Fisherman by having a go at fishing. Escape the heat by swimming and snorkel and have meals on the islands' beaches, enjoying the freshest of seafoods. One of the more peaceful day trips, perfect for those who would prefer to use their vacation to lay back and relax.
Nha Trang Countryside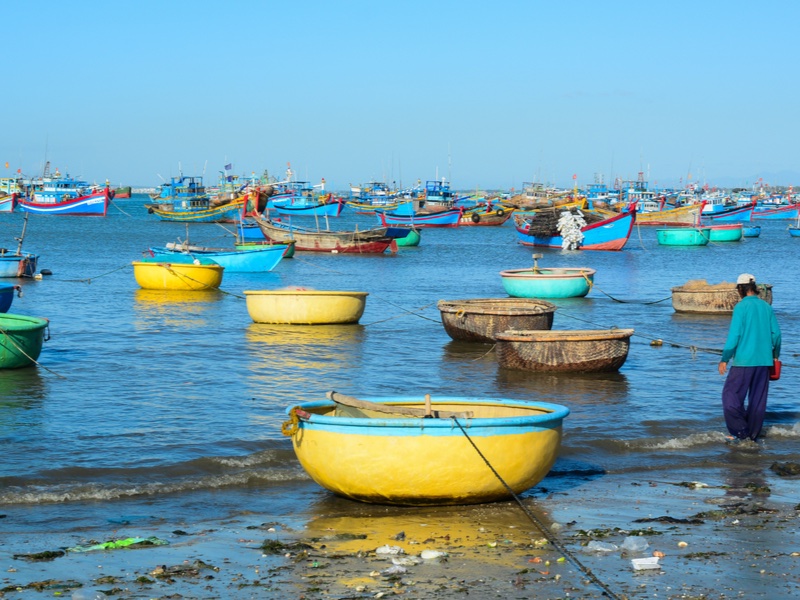 Fishing boats in Nha Trang
Nha Trang has always been one of the most tourist heavy locations in Vietnam, and tourism has always been one of the city's main income source. Hence, the city is heavily catered towards visitors and the culture within might not be as clear cut as before, as the city adapts itself to be suitable for multiple visitors from various cultural backgrounds. Have a chance to see what Nha Trang once was, by spending the day travelling to the countryside, visiting fishing villages, learning to weave straw hats, and enjoy the simple traditional Nha Trang lunch. Suitable for visitors who are cultural and history savvy, wanting an out of the norm experience.
Nha Trang City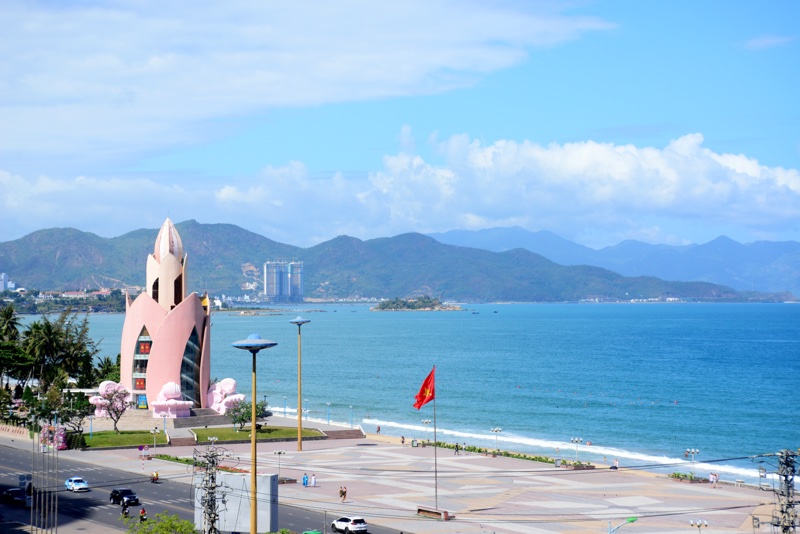 Tram Huong tower in Nha Trang city
Or, you can do the opposite and explore the city of Nha Trang, bustling of activities and tourist attractions. Take the popular pedicab, Xich Lo, option and let them take you on the scenic route around the city, stopping at wet markets, Churches, museums and get the rare chance to see a city that outgrown itself too fast, with modern architecture and designs popping up along with the old traditional houses and building of the past, giving it a very unique look and certainly and interesting experience and will no doubt be incredible in the photos.
Emperor Cruise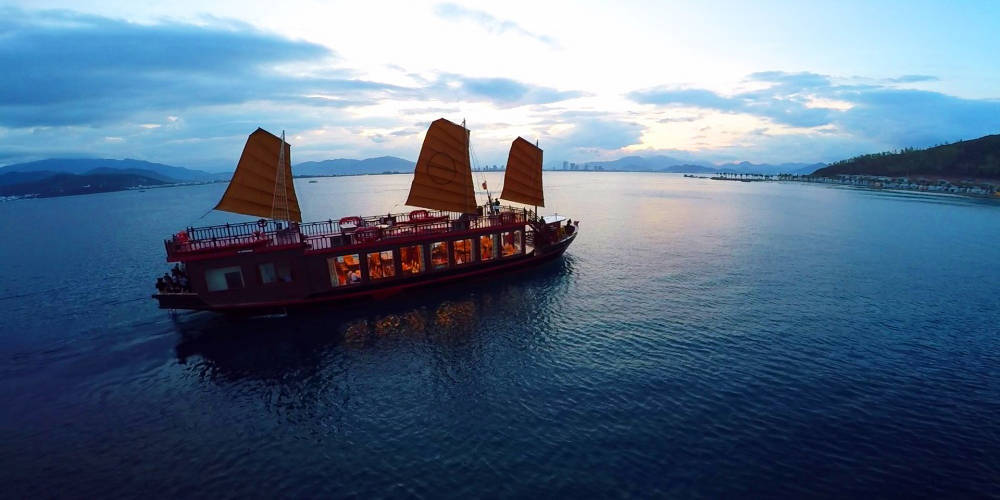 Emperor Cruise Nha TrangThe Emperor Cruise is one of the first cruises that offers 5-star experience for guests and its one of the most highly recommended activity when one travels to Nha Trang. Nha Trang is known for its white beaches and its calm clear seas, so the Emperor Cruise becomes the perfect complimentary, providing luxurious sunset cocktail for guests to enjoy along with the poetic view and an amazing dinner on one of the most beautiful bay in the world. The day cruise is also not to be underestimated as visitors get the opportunity to visit Nha Trang's many untouched islands, having the chance to indulge yourself with the stunning combination of the sky, the beach, the mountains and the sea.
Food Tour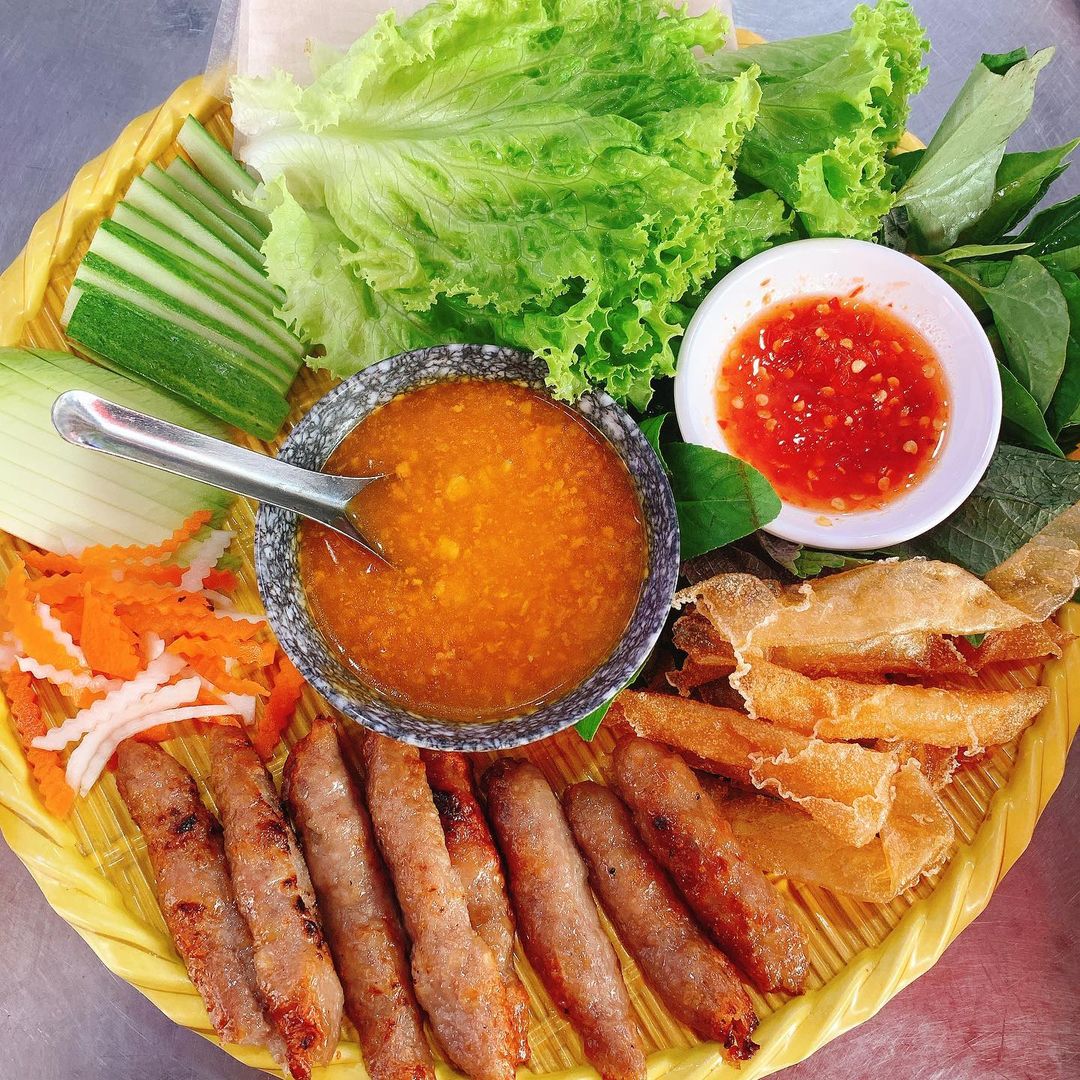 Nem Nuong - Photo: @shinhy1109
What is better than spending a whole day experiencing the local cuisine? And though being a coastal city, Nha Trang offers far more than just simply lobsters, prawns and crabs. Some such examples are Thit bo nuong la lot, Beef wrapped in lo lot leaves, grilled to give of the smoky flavor, juicy texture and peppery taste for the leaves, or the banh can, small rice pancakes that are topped with multitude of toppings, most popular is with a beaten egg, with its soft and chewy texture, dipped in savoury and sweet fish sauce. Others also include Bun ca or Nem nuong, all of which can and should be enjoyed by everyone. Nha Trang offers some of the most amazing cuisine the Middle Region has to offer, and it would be a shame not to use 1 day out of many to scour the city in search and enjoy all of it.
Nha Trang Beach
Or just simply spend the day relaxing along the beach of Nha Trang. Rent a chair and kick back, with many locations offering free wifi for those who cannot live without the internet.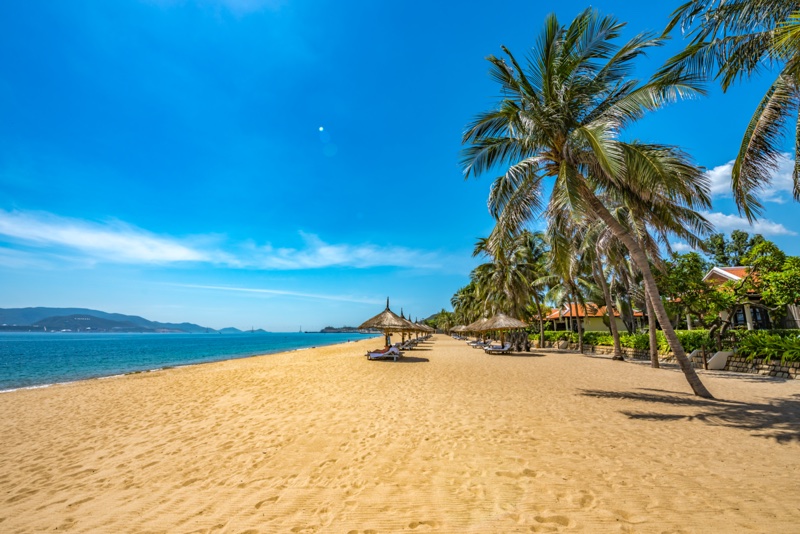 Beautiful Nha Trang beach
Nha Trang is famous for its beaches and it would be a shame to not spend a day to appreciate that. It's also an amazing way to work. Lie on the beach and fire up your laptop as the calm waves and slow wind stimulates your mind and allows you to be more productive, but don't be too relaxed, you might find yourself dozing off and not able to done any work at all. The vendors are also there, giving you opportunities to snack yourself through the day with the common, but satisfying food such as boiled quail eggs or crispy rice crackers, even savory dried squid. An amazing experience and most definitely a must-do for anyone and everyone.
Conversations (0)
Join the conversation
Conversations
Join the conversation
ALL COMMENTS (0)
There are no comments. Add your comment to start the conversation.
read next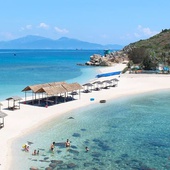 Nha Trang, a coastal city in the south of Vietnam, is a well-known tropical paradise where you can see white sandy beaches, immense crystal-clear water and unique marine creatures.