Hoi An Hotels & Accommodation Guide
Hoi An is probably the most memorable destinations in Vietnam, highly recommended by all those who visit. The tranquil ancient town still reflect much of the living pace people in the old time used to experience one that is slow, cultural, and offering much to learn from. Hotels in Hoi An will definitely facilitate the visit of all tourists and travelers. Note that the distance between the downtown area and the beach is only 5km or 10 minutes by taxi so wherever you stay, you will not have a hard time to reach the other end. Cua Dai Beach hosts the majority of Hoi An resorts, featuring palm gardens and private beach. Those that are hidden in the old town are more traditionally built and designed, with the aim to create the most authentic feeling possible to guests. Pick your best one!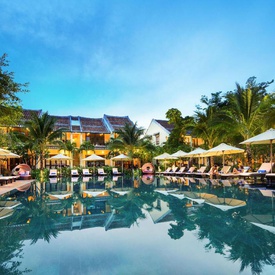 Hoi An has experienced and continues to see the boom of accommodation facility, ranging from budget option to international recognized five star resorts.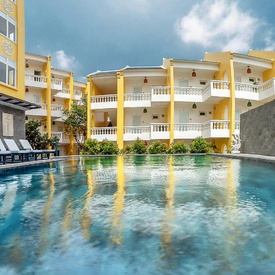 Hoi An is the junction of the elegantly ancient beauty of the town, the charm of sunshine beach and the tranquility of gracefully beautiful river, so it could be a regret if missing your chance to silently contemplate the poetic river.
Meet our experts

Need to plan your own trip to Vietnam?
Unlock experiences far beyond the ordinary
FREE TRIP PLANNING
Suggested Holiday Packages
All Vietnam's Destinations