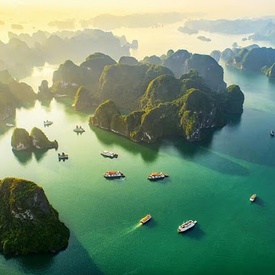 The climate of Ha Long is mainly tropical monsoon with a hot - humid summer in between April and October and a cold – dry winter in the other months.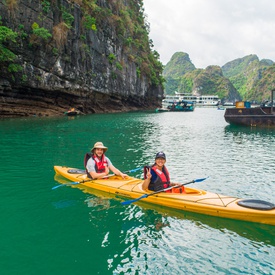 Surrounded by thousands of limestone mountains, Halong creates a charming beauty for the bay and makes it unbelievably unique. Coming to Halong Bay, you will be entering a world of water wonders.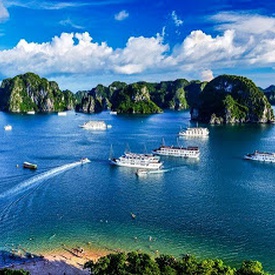 One of the New Seven Wonders of the World, Halong Bay is probably the first destination to come in mind for many tourists when they plan for a vacation in Vietnam. Situated just 165 km or 4 hours of driving from Hanoi, Halong Bay possesses a unique seascape with thousands of limestone karsts, islets and islands rising from sparkling blue waters.
Meet our experts

Need to plan your own trip to Vietnam?
Unlock experiences far beyond the ordinary
FREE TRIP PLANNING
Suggested Holiday Packages
All Vietnam's Destinations