Dalat Nightlife
Arguably the most charming highland city in Vietnam, Dalat has interesting things for everyone when sunsets. The vibrant nightlife scene is captured in Dalat's night market, always overcrowded with street vendors and visitors. Here you can enjoy all tastes of local specialties and purchase some lovely souvenirs. However, as far as the city's colonial charm is concerned, it is a bit lacking in dynamic nightclubs and bars. Night owls can only find some venues for a glass of whisky or cocktail scattering the city center.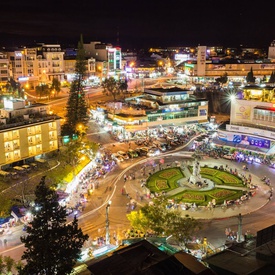 Dalat has long been known as a retreat for the nobility of Vietnam and is the perfect getaway for those seeking natural beauty and relaxation.
Dalat never fails to satisfy all types of tourists coming to this highland city.
Meet our experts

Need to plan your own trip to Vietnam?
Unlock experiences far beyond the ordinary
FREE TRIP PLANNING
Suggested Holiday Packages
All Vietnam's Destinations