Ben Tre Attractions
3 Best Places to Visit In Ben Tre
One of the major agricultural supplier in the Mekong Delta, Ben Tre is a province of fertile flatlands, extensive waterways, sand-hillocks, green paddy fields and lush orchards. Here, visitors have the chance to enjoy various agricultural produces, especially fruits such as coconut, durian, shaddock, etc. The special feature of Ben Tre is the vast green orchards where visitors are allowed to walk in, pick the fresh fruits from the trees and try out as they want. Cultural and historical destinations such as Dua Religion Site, Tuyen Linh Pagoda and Dong Khoi Village are also well-known tourist attractions in Ben Tre.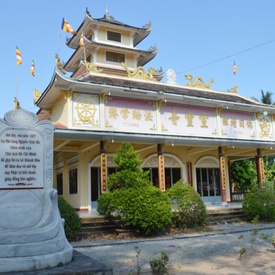 Tuyen Linh Temple was built from bamboo in 1861 near the Tan Huong channel in Minh Duc, Mo Cay, Ben Tre.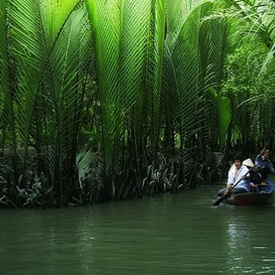 Vam Ho is a submerged region in Ba Tri, Ben Tre, which is 52 km east of Ben Tre Borough and 120km south of Ho Chi Minh City.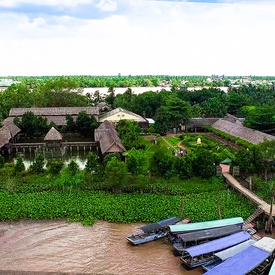 Phung Islet is on Tien River in Tan Thach, Chau Thanh, and only 12km from the center of Ben Tre City.
Meet our experts

Need to plan your own trip to Vietnam?
Unlock experiences far beyond the ordinary
FREE TRIP PLANNING
Suggested Holiday Packages
All Vietnam's Destinations