Nha Trang Culture & Festivals
The splendor beauty blends harmoniously with Nha Trang's marvelous culture which inheres in ancient Cham influence. What's more, the city culture is also a mash-up between central and southern Vietnam. Tourists can get insights about its cultural values by visiting architectural gems namely Cham Po Nagar Towers, taking part in interesting festivals like Cau Ngu Festival and Salanganes Nets Festival. Alternatively, exploring idyllic fishing villages and socializing with inhabitants are the best ways to delve into the local culture.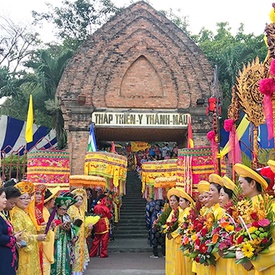 According to the local people, Thien Y A Na Festival is the combination between Viet culture and Cham culture.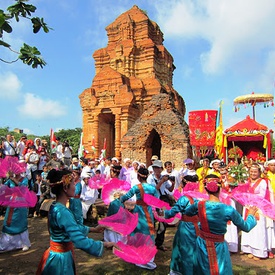 Thap Ba Festival is an annual event organized in the site of Po Nagar Cham Towers from the 20th to the 23th of the 3rd month of a Lunar Year.
Meet our experts

Need to plan your own trip to Vietnam?
Unlock experiences far beyond the ordinary
FREE TRIP PLANNING
Suggested Holiday Packages
All Vietnam's Destinations