Hue Hotels & Accommodation Guide
Ancient and royal, friendly and gracious, Hue is a nowhere-to-be-found attraction and destination. Once the capital city of Vietnam, Hue people is still proud of themselves not only as the Ancient capital citizens but also as the descendants of the royal family. Coming to Hue, you will be pleasantly surprised by the tranquility and hospitality the place has to offer, and even more so by the services that your hotels will offer you. Most hotels are within walking distance to the Forbidden City, yet some will offer you a panoramic view of the Perfume River clearer than the others.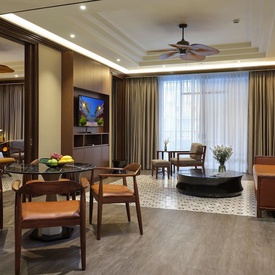 The old capital of Vietnam, Hue remains the most culturally rich and romantic city of the country. Its hotels and accommodation reflect well this vibe: you are to find the most curated travel experience by simply staying here.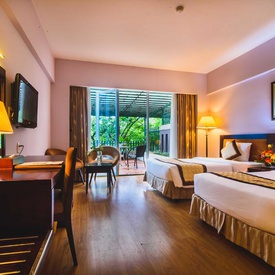 A stay in the central part of Hue will give you close access to everything. City hotels differ in style and price, but most will be within a reasonable budget. Below are some of the best to pick for your holiday.
Meet our experts

Need to plan your own trip to Vietnam?
Unlock experiences far beyond the ordinary
FREE TRIP PLANNING
Suggested Holiday Packages
All Vietnam's Destinations