Dalat Shopping Guide
The shopping experience in Dalat is a local affair. While shopping enthusiats may not find many antiques in Dalat City, this is a real mecca for souvenirs, meticulous handicrafts, colorful flowers, ornamental trees, home-grown teas, fruits, and jams. The French-style Dalat Market and its nearby stores are great places to go for both locals and visitors. Consumers will be spoilt for choices and may get cheap bargains if they have a good negotiation skills.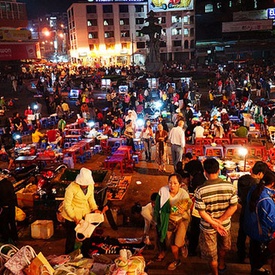 Dalat is not just a destination of romance - it is also a haven for specialty shopping such as jams, temperate vegetables and the famous champagne.
Meet our experts

Need to plan your own trip to Vietnam?
Unlock experiences far beyond the ordinary
FREE TRIP PLANNING
Suggested Holiday Packages
All Vietnam's Destinations