Dalat Shopping Guide
Dalat is not just a destination of romance - it is also a haven for specialty shopping such as jams, temperate vegetables and the famous champagne.
Dalat Central Market
Lying at the foot of a hill, Dalat central market is a multi – storey building with a unique architecture. It is linked to Hoa Binh area at the hill top through a bridge from its second level, and to Xuan Huong lake at the bottom by a walkway leading to its first floor. That's why it's often told as the meeting point of mountains and waters, of ups and downs. Day by day, it attracts local specialties from all over Dalat to itself. So taking a look around here, you will know what this wonderland is well - known for.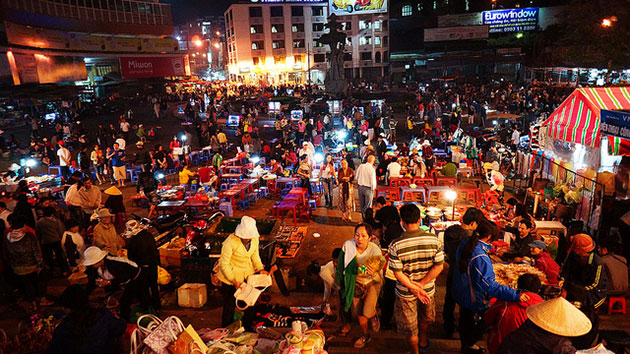 Photo: dulichdalat.pro
Right at the front of the market, flowers bloom up in myriads of stores. Here you can immerse yourself in the colors and flagrance of hundreds of series of flowers like orchid, mimosa, gladiolus, chrysanthemum, carnations and hydrangeas. They are sold as either sprigs or bunches, still fresh or dry. Oh! Dalat's dried flowers are amazing. As fresh and lively as their fresh counterparts, yet more interestingly, their beauty stays unchanged for the whole two or three years. Thus, buying some dried flowers is obviously a wise choice if you want to bring home a piece of Dalat's charm.
When you move on inside, just after the flower stands, waiting for you are stalls of fresh fruits and vegetables. At 1,500m (4,920 ft.) above sea level, Dalat is characterized by its cool year - round climate which endows this hilly land with abundant natural produces found nowhere else in Vietnam. Many of them are made into delicate finished products such as strawberry preserves, mulberry syrups, artichoke tea, dried fruits or Vang Dalat wine. Feel free to ask the seller for samples, and you will find they are really worth it. All of them are Dalat's specialties.
The second storey is filled with kiosks selling souvenirs and woolies of all designs and colors. Most charming are woolen jumpers, scarves or hats hand – knitted by Dalat's skillful artisans. Most exceptional are engravings on pine wood with a "fire-pen" devised by a family who still reserves the copyright. Yet most regrettable is that you have to end your shopping soon as the market closes at 6p.m. But seemingly in order to not make you sad for long, the night market ( also called Hades market by locals) will soon come up right along the streets nearby. Open until 4a.m the next day, Hades market gives room to just the same items as you could see during your day shopping, often at cheaper prices and still with little hassle. After all, a fun vibe pervades Dalat day and night.
Strawberry gardens
You may choose to expand your shopping trip by renting a motorbike or xe om to one of the many strawberry gardens on the outskirt of the city. If you come during May and June, you may lucky to go down and pick your own fruits. Otherwise, these jam produce house also give great opportunity for you to try Artichoke tea and home made jams.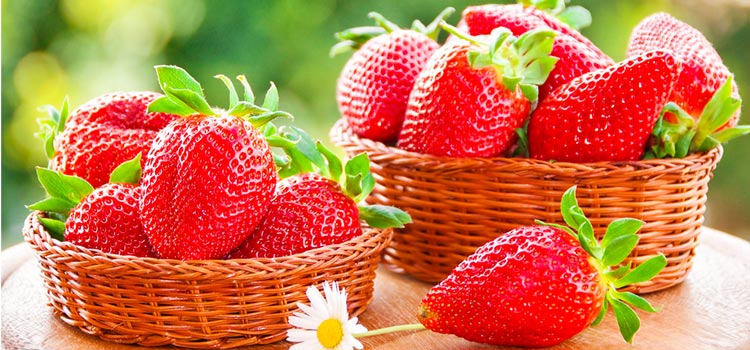 Photo: kinhnghiemdulich.com
A jar of strawberry or mango jam to bring home will make a great souvenirs. And if you are a fan of tea, the famous Dalat Artichoke tea is known to be healthful which helps cool your liver from alcohol on the one hand and put you to sleep easily on the other.
Come and discover Dalat yourself!
Conversations (0)
Join the conversation
Conversations
Join the conversation
ALL COMMENTS (0)
There are no comments. Add your comment to start the conversation.
read next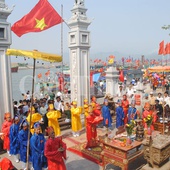 Con Temple Festival is an annual events organized on the 22nd and the 23rd of February.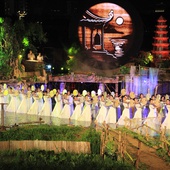 Hue Festival, with participation of 40 international art troupes, including a big number of traditional ones from 30 countries, promises to give tourists golden chances to appreciate different traditions through numerous art performances of varied origins, styles and genres: from East to West, court to folk, music, dance, drama to costume exhibit.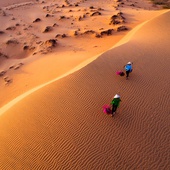 When is the best time to travel to Mui Ne? Have a look at this article to find more details about weather in Mui Ne and plan your best trip ahead.