Con Temple Festival
Con Temple Festival is an annual events organized on the 22nd and the 23rd of February
Con Temple Festival is an annual events organized on the 22nd and the 23rd of February. With a big parade and many traditional games, this is one of the major festivals in Nghe An nowadays, captivating any participant who wishs to observe, learn or simply experience a special aspect of Nghe An culture.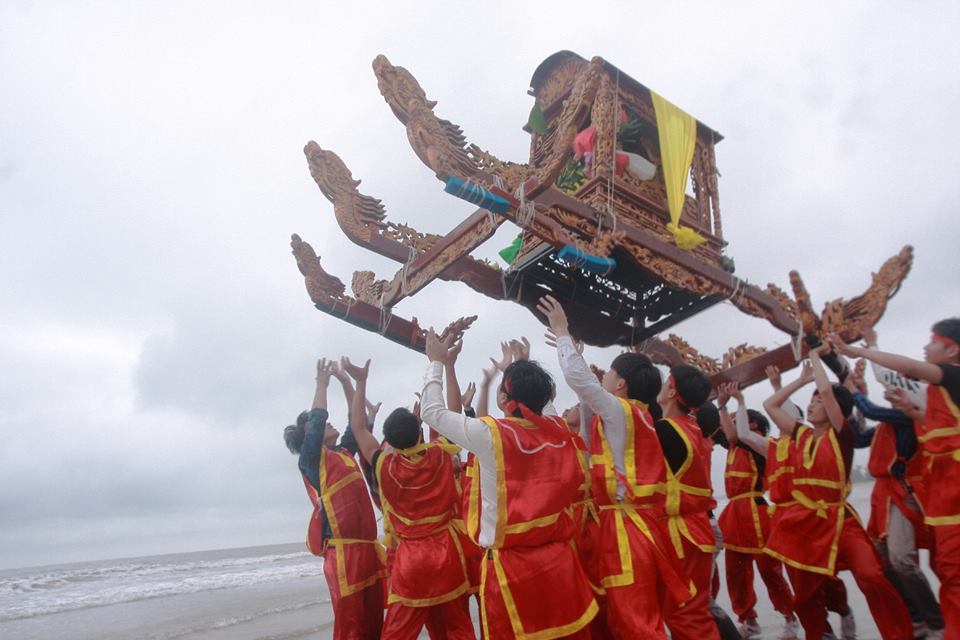 Photo: tapchitoaan.vn
According to the local tale about Con Temple, once upon a time, there was a king whose name was De Binh. He was enthroned at a hard time when outside enemies, whose power was legendary, threatened the existence of his kingdom. Unfortunately, in such a short period of time, the foreign army won over the capital, leaving De Binh no other choice but giving up his city. In that emergency, one loyal general helped the king and the queen get on a ship and sail out to the ocean. However, after three days, a storm appeared and destroyed the whole ship, taking the lives of many passengers, including De Binh. Only the queen and two princesses survived that catastrophe. They were later saved by a monk who died after helping them. Desperate, the queen committed suicide by jumping into the ocean; her two daughters followed her shortly. When they saw the bodies some days after that,the fishermen in Con Town, Nghe An buried the three poor women, and built the Con Temple to worship them.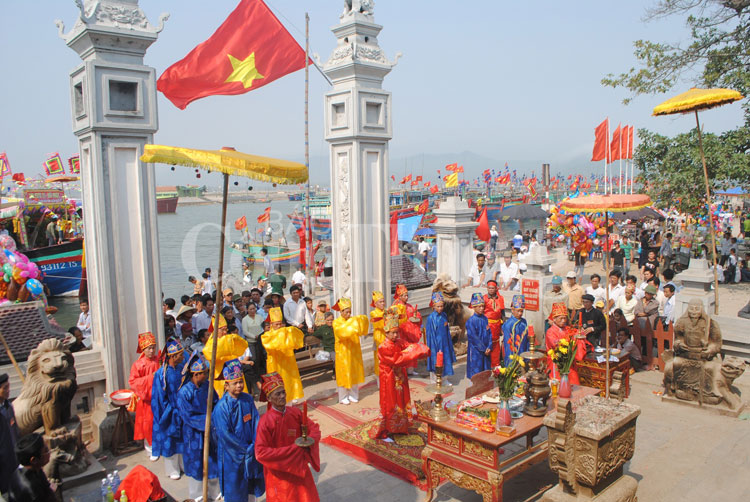 Photo: baocongthuong.vn
As a result of the temple's long and tragic history, its festival is organized solemnly with great preparation. Usually, the worshiping part consists of 4 procedures: the Yet Cao Ceremony, the Yen Vi Ceremony, the Parade from Inner Temple to Outer Temple, and the Parade from Outer Temple to Inner Temple. Interestingly, the parades are organized both on the streets and on the beach. It includes people from 4 generations including both men and women. Going through the area of Quynh Phuong Village, Quynh Lien Village, Quynh Bang Village, the parade is 10km in length, enchanting the inhabitants of the whole region.
After the worshiping procedure, the celebration starts with many traditional games such as Human Chess, Chicken Fight, Boat Race, Volleyball, Soccer, etc. There are also many performances of local dances, songs, plays, as well as an exhibition which will surely give you a memorable time.
Conversations (0)
Join the conversation
Conversations
Join the conversation
ALL COMMENTS (0)
There are no comments. Add your comment to start the conversation.
read next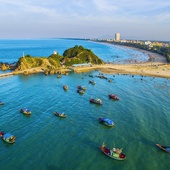 Taking place on April 30th and May 1st annually, the Cua Lo Festival is an interesting event in Nghe An, attracting thousands of tourists from all over the province.