Hue Festival - Meeting Point Of Global Cultures
Hue Festival, with participation of 40 international art troupes, including a big number of traditional ones from 30 countries, promises to give tourists golden chances to appreciate different traditions through numerous art performances of varied origins, styles and genres: from East to West, court to folk, music, dance, drama to costume exhibit.
Colors of traditional Asia
Set in the ancient royal city of Hue, Hue festival provides a suitable ambience for the appreciation of long-standing cultural values. Since 2000, this biannual event has been Vietnam's most famous international festival, where divergent traditional values of East and West meet in the melting pot of arts and culture. Traditional Asia is one of the most expected parts.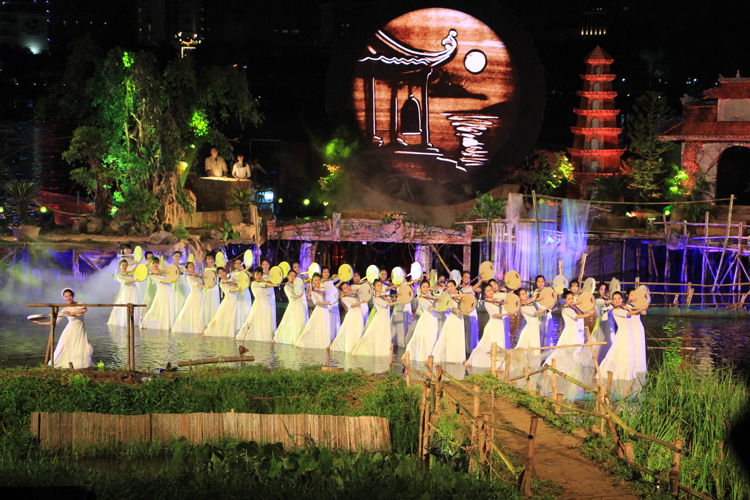 Photo : vnexpress.net
Oriental Night showcasing colourful Asian costumes
Oriental Night, one of the key events in Hue Festival is a fashion show dedicated to Asia's traditional costumes. Bringing together native models from a number of Asian countries such as Japan, Mongolia, India and Thailand, the Night features not only the beauty of different costumes, but distinguished races as well. The display of traditional clothes promises to reveal audiences how the concept of beauty differs from the Asian perspective, even within a seemingly homogeneous cultural area like Southeast Asia.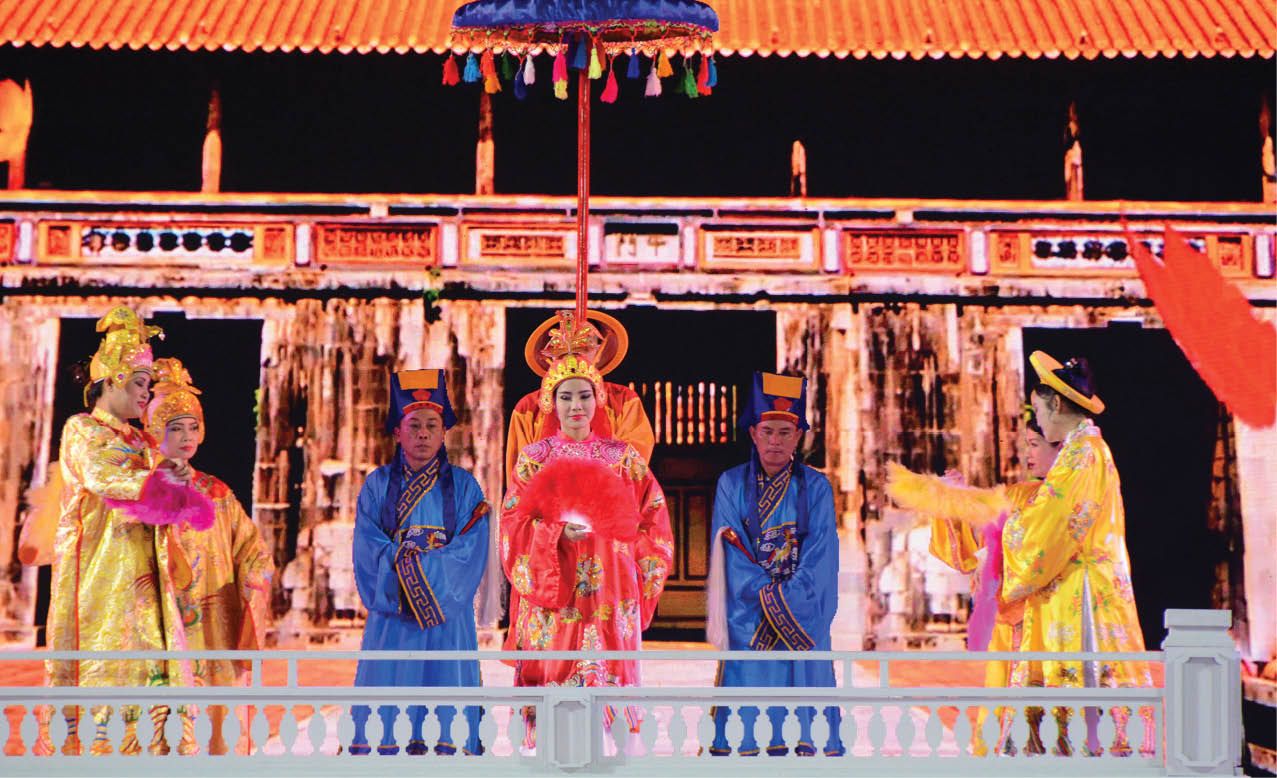 Photo : baothuathienhue.vn
Sounds of wild Australia
Free and energetic dance moves along with boisterous music choreographed by aboriginal tribes in Australia will be brought to Hue Festival 2012 by Descendance, a group of artists dedicated to Australian aboriginal arts. "Aboriginal artists" will perform unique folk music with indigenous musical instruments such as Didgeridoo. The "wild" performance is expected to give audiences a fresh break from a series of court music and religious dance provided by Asian troupes from Japan, Korea or India.
Vibrant American dance
Cuba, a culture half a world away from Vietnam is also featured in Hue Festival with a vibrant traditional dance by the Cuban leading folk art troupe-Deep Roots. The harmoniously structured repertoire enables audiences to make a virtual excursion throughout the cultural flow of this beautiful island, since the colonial time when black slaves were imported here until now. On the theme of indigenous folk music mixed with African-Cuban music, the audience will enjoy the traditional Havana Rumba, Rumba Variations and other popular dances such as Danzon, Cha-cha-cha, Mambo, Bolero and Casino (Cuban-style Salsa).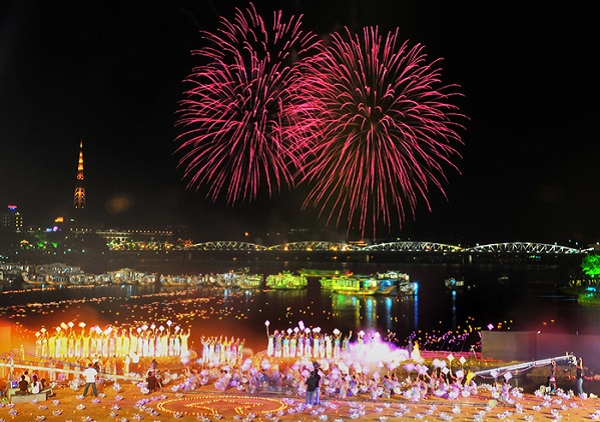 Photo : baovanhoa.vn
European folk music: spoken in non-traditional language
For those who love Mazurka, a Polish folk dance, a unique combination of traditional Mazurka and soulful jazz by Polish artists is an interesting surprise awaiting them in Hue Festival. The folk band Janusz Prusinowski Trio will play Mazurka songs in the traditional way with classical instruments like violin and wooden flute, while pianist Artur Dutkiewicz blends the spontaneity of jazz with traditional melodies. The mélange of a folk and a popular music genre will give international tourists a refreshing insight into Poland's traditional music.
Conversations (0)
Join the conversation
Conversations
Join the conversation
ALL COMMENTS (0)
There are no comments. Add your comment to start the conversation.
read next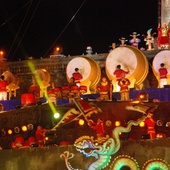 Without doubt, the biennial Hue Festival is one of the most awaited events of Hue, of the Central Region and of the whole Vietnam. Every time it comes, Hue Festival triggers a feeling of pride for Vietnamese, curiosity for foreign tourists, and excitement for both.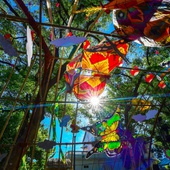 In every Hue Festival, the city seeks to encourage the celebration of these traditional practices and customs, by holding a lot of events to revive and enliven these invisible and intangible values.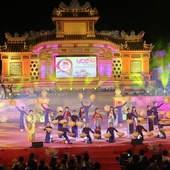 While Hue always exudes arrogance and serenity embodied since the glory days of the former ancient capital, young and dynamic visitors can still be spoilt for fascinating things to do during the Biennial Hue Festival.