Hue Festival 2021 - Main Events & Performances
Without doubt, the biennial Hue Festival is one of the most awaited events of Hue, of the Central Region and of the whole Vietnam. Every time it comes, Hue Festival triggers a feeling of pride for Vietnamese, curiosity for foreign tourists, and excitement for both.
Festival 2020 has been moved to 2021, adding to the long list of much anticipated event the year to come. Detailed dates will be announced in due time. Below is a series of concerts and key events planned during Hue Festival.
Opening Concert 
This is one of the core activities of Hue Festival.  It is also expected to be one of the most splendid performances of this year festival with the participation of many art troupes from both Hue City and all over Vietnam.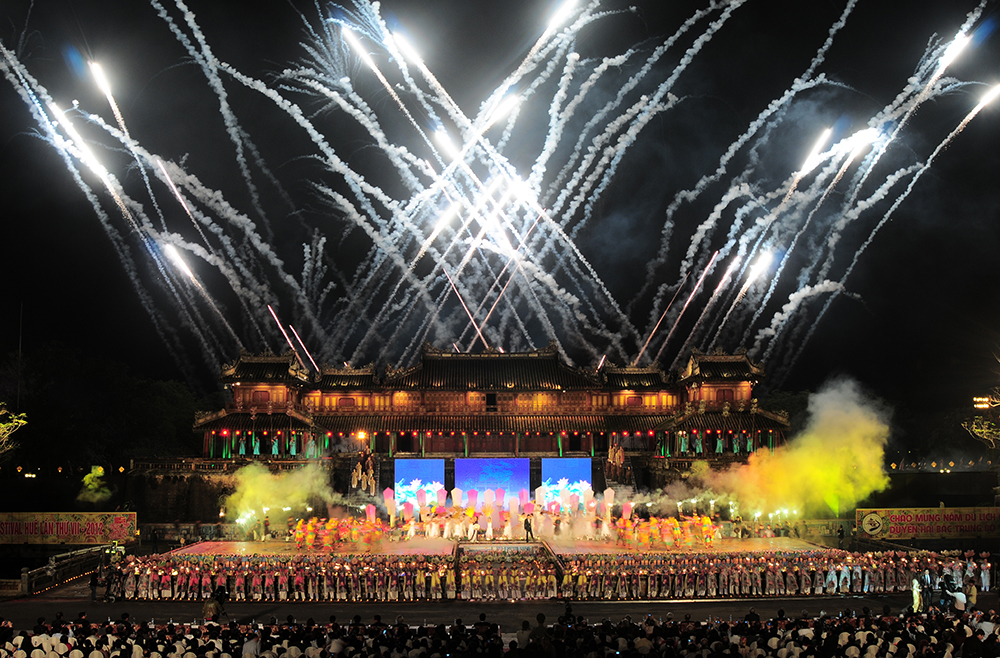 Hue Festival Opening Night
In the past, Hue's opening night has been themed around Cultural Heritage Integration & Development, or "Thien Ha Thai Binh" concert, which voice Vietnamese' permanent desire to be independent and peaceful. The show leads audiences through numerous period of Vietnam's history when boundaries of the nation were infringed, by transforming many heroic and legendary stories and poems into royal court singing language.
"Am Vang Hao Khi Viet" drum concert 
Drum is one of the most crucial instruments in Vietnamese culture, from the beginning to present, so the appearance of "Am Vang Hao Khi Viet" drum concert at Hue Festival is truly the highlight of this event.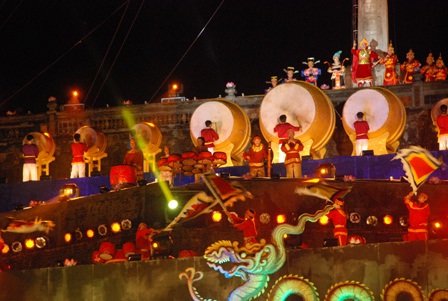 Drum Concert

The concert brings performances of 12 drum troupes from different regions of Vietnam to audiences, who will have chances to feel the heroic rhythm of different periods of Vietnam's history, from the sounds of bronze drums of Hung King era, solid tones of "Cong" and "Chieng" in Central Highlands, to elegant sounds of drum on Cheo performances (traditional opera) in the North of Vietnam. They are harmonized together to become a mixture of drum music, creating a typical Vietnamese atmosphere.
"The Imperial Night" Concert 
This has been the core event of Hue Festival since the first one held in 2000. This year, activities on "the Royal Night" are performed on a large area around the Imperial Citadel, from Ngo Mon Gate to Co Ha Garden, with more diversity in types and interesting in content.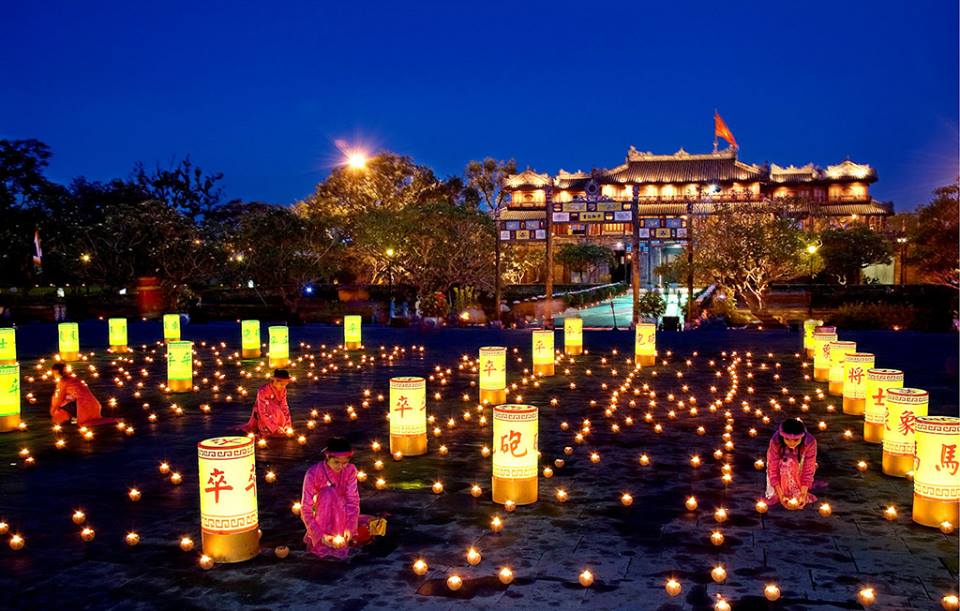 Imperial Night relives the old glory past of Nguyen Dynasty

Included are a wide range of activities such as welcoming procedures, traditional dancing and singing performances of not only the Vietnamese art team but also groups from other countries, royal games, royal meals, calligraphic and image exhibition. Moreover, new activities such as exhibition of traditional Hue via historical relics, "Maiden's memory" or "Returning of princess" are added to the night for more fun.
"Trinh Cong Son" Concert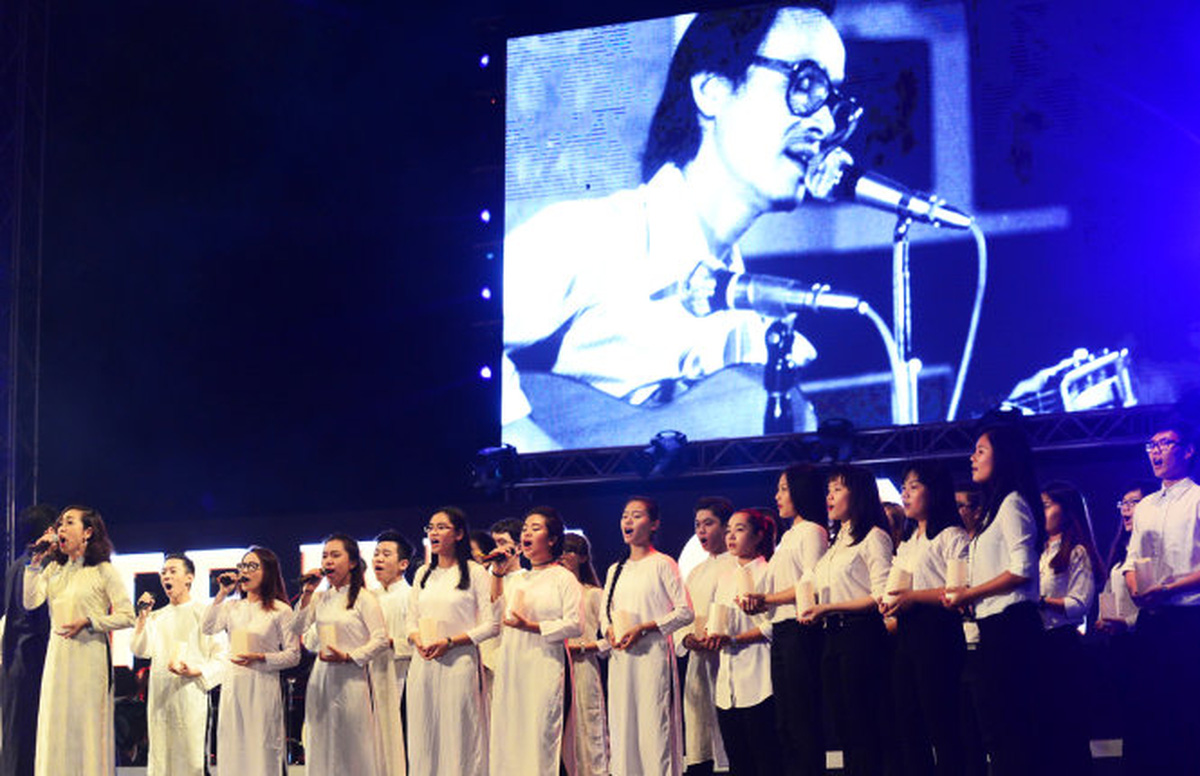 Trinh Cong Son's music a Vietnam's intangible heritage

The concert is held on Ngo Mon stage, honoring the work of Trinh Cong Son, a legendary Hue-born musician who contributed greatly to local arts and cultural life. In Vietnam, Trinh Cong Son is popularly known as an independent genre of music that can touch hearts and connect souls.
Ao Dai Fashion Show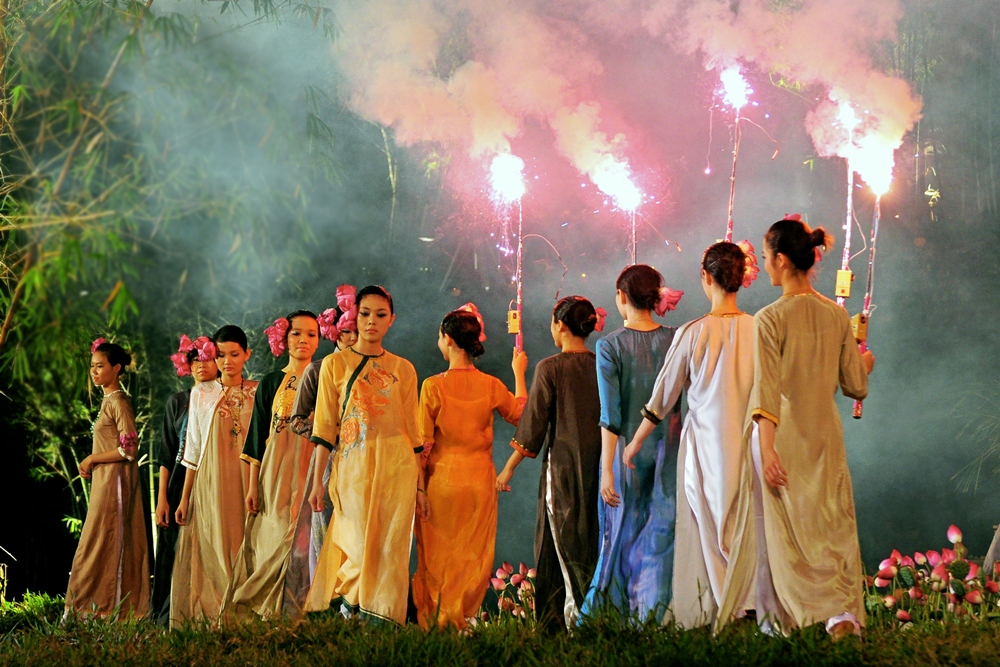 Ao Dai Show - Ho Tinh Tam
This is a colorful costume show featuring  Ao Dai - Vietnam's traditional clothes from various streams. Audiences can experience watching elite outfits of different periods in the history of Vietnam. You will be pleasantly surprised to learn how varied Ao Dais are. 
Street Festival
Street Festival, which is scheduled to take place on Hung Vuong, Le Loi, Nguyen Dinh chieu and Tran Hung Dao Street , is one of the most outstanding side events of Hue Festival.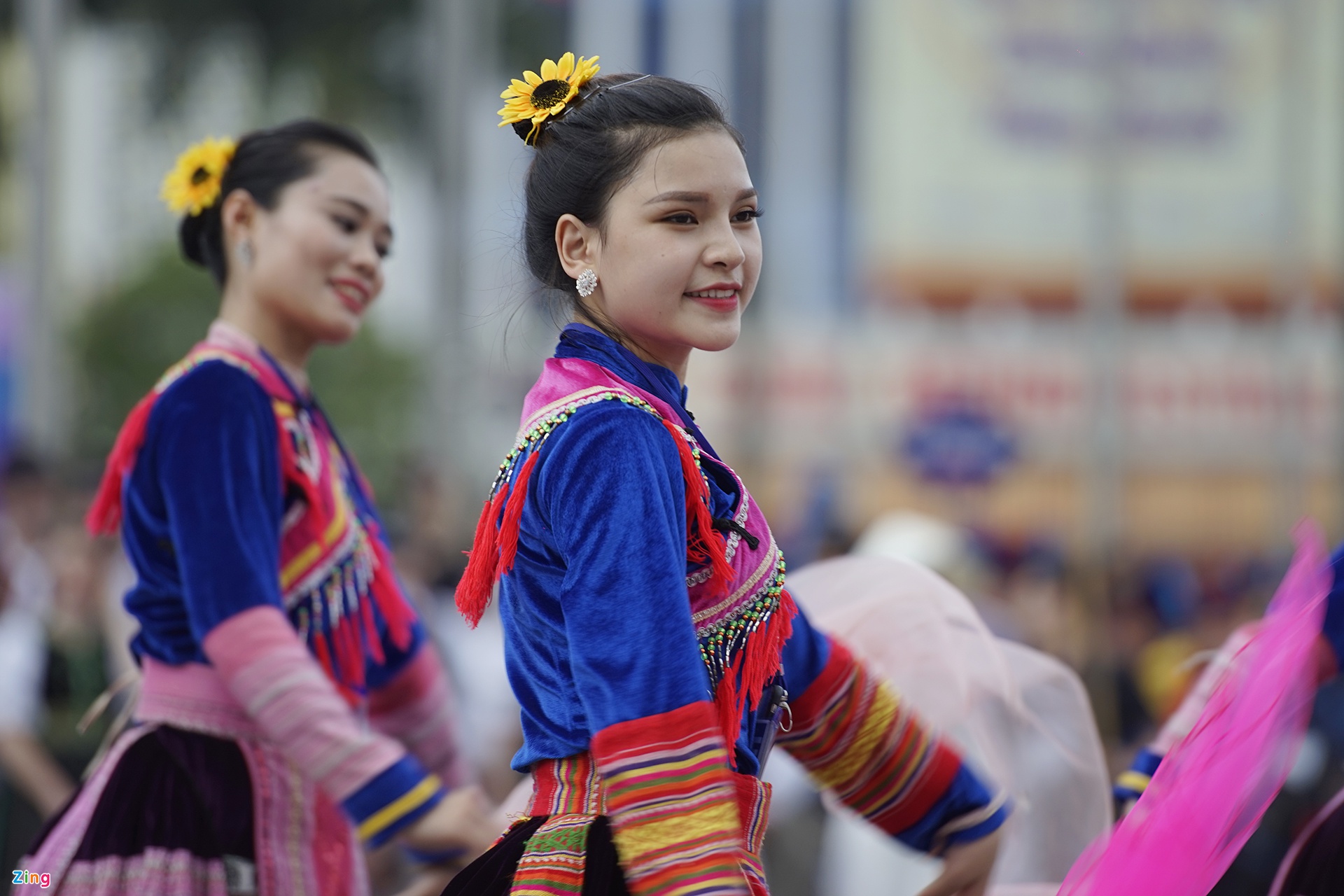 Street fest gathers performers from all over Vietnam and the world - Photo: Zing

The festival is truly a party of diverse music, dancing and street art performances which are performed by art troupes from not only Vietnam but also many other countries all over the world. Therefore, it is also an ideal place for all visitors who love to study about elites in both Eastern and Western culture.
Conversations (0)
Join the conversation
Conversations
Join the conversation
ALL COMMENTS (0)
There are no comments. Add your comment to start the conversation.
read next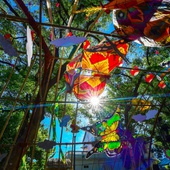 In every Hue Festival, the city seeks to encourage the celebration of these traditional practices and customs, by holding a lot of events to revive and enliven these invisible and intangible values.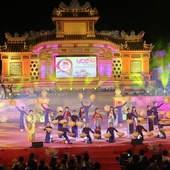 While Hue always exudes arrogance and serenity embodied since the glory days of the former ancient capital, young and dynamic visitors can still be spoilt for fascinating things to do during the Biennial Hue Festival.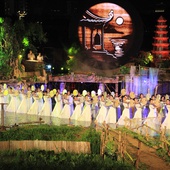 Hue Festival, with participation of 40 international art troupes, including a big number of traditional ones from 30 countries, promises to give tourists golden chances to appreciate different traditions through numerous art performances of varied origins, styles and genres: from East to West, court to folk, music, dance, drama to costume exhibit.