Nha Trang Shopping Guide
Nha Trang city center boasts the biggest concentration of local markets, sumptuous designer stores, and even more humble-looking shops. Interestingly, the liveliest shopping activities are seen in open night markets and Dam Market. Throngs of people walk around and pick out their favorite items from sophisticated handicrafts to cheap pieces of jewelry, clothing, and regional specialties. For more unique and expensive things like pearls and silk, visitors can stop over Saigon Pearls, Artful Collection, and Hoang Yen Tailor.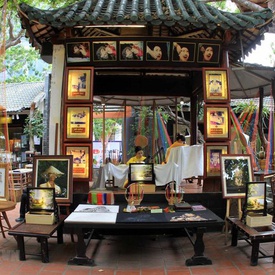 Different from fussily decorated shops in Ha Noi or stores in Ho Chi Minh City, simply designed shops in Nha Trang can give you a more laid-back atmosphere.
Meet our experts

Need to plan your own trip to Vietnam?
Unlock experiences far beyond the ordinary
FREE TRIP PLANNING
Suggested Holiday Packages
All Vietnam's Destinations