Hue Food & Restaurant Guide
The former capital of Hue becomes distinctive when it comes to Royal cuisine and traditional cooking techniques associated with local recipes. The meal of Hue people is truly an art with sophistication in preparation and decoration. An authentic royal cooking style particularly gives priority to the delicious and balanced flavor and eye-catching presentation. Mussel rice, "bun bo Hue" and "banh beo" are some of the signature dishes that symbolize the unique Hue cuisine.
Sour Shrimp is one of the most sought-after specialities of the old capital of Vietnam. When they first come to Hue and taste this dish, visitors from other regions must be really amazed and surprised.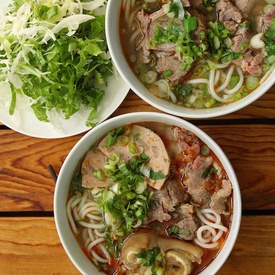 Hue is known for its rich heritage of gastronomic values that have prospered since the Nguyen dynasty. Hue's cuisine today is closest to what the Royals used to enjoy, among the many world's renowned dishes of Vietnam. Get a taste of these 5 delicacies for a start.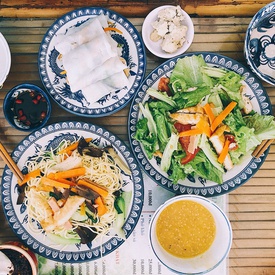 Coming to Hue City, Vietnam's ancient imperial capital, vegetarian lovers are well treated with divine plant-based meals. Here is a complete go-to guide to the best vegetarian restaurants in Hue City.
Meet our experts

Need to plan your own trip to Vietnam?
Unlock experiences far beyond the ordinary
FREE TRIP PLANNING
Suggested Holiday Packages
All Vietnam's Destinations