United States
A complete guide for US passports visiting Vietnam: Visa requirements, application and tips.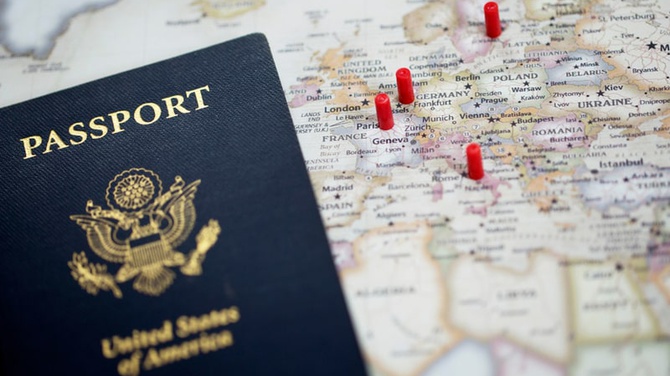 The number of U.S. citizens traveling to Vietnam in 2019 was 745,271.
Visa Information
US citizens are required to have a valid visa prior to entering Vietnam, no matter how long you plan to stay. In order to apply for a Vietnam visa, you can either apply by mail or in person at Vietnam consulate or embassy abroad or online for a visa-on-arrival.
Option 1: Visa on arrival
Submit your visa application online and get the visa stamp at Vietnam airport. A number of travel agencies offer this option. The process is simple:
Apply for your visa online and pay the fee
Receive and print your approval letter
Arrive at Vietnam Airport and get your visa
With this option, your visa will be issued by the Immigration Department of Vietnam. Make sure that the approval letter has the correct date of entry, your name spelling, your passport number and your date of birth.
Option 2: Prior visa at the embassy
Submit the following documents by mail or in person to the Vietnamese Embassy or Consulate in either Washington or San Francisco:
Original Passport (with at least 01 month validity prior to the exit date from Vietnam)
Completed and signed application form with 01 photo (2×2 inch).
Visa fees (Money order or Certified Check) payable to "The Embassy of Vietnam".
Prepaid return envelope, if you plan to receive your visa and passport by mail. The embassy and consulate recommend either USPS or Fedex.
Vietnam Embassy in the US:
Address: 1233 20th street, NW, Suite 400, Washington, DC 20036
Email: vnconsular@vietnamembassy.us
Tel: (202) 861-0737
Vietnam Consulate in the US
Address: 1700 California St., Suite 430 San Francisco, CA 94109
Email: info@vietnamconsulatesf.org Tel: (415) 922-1577
Processing time & Fee:
| | | |
| --- | --- | --- |
| | Visa - On - Arrival | Embassy / Consulate |
| Processing time | 2-3 business days | 5 business days + mailing time |
| Fee | Approval letter fee + $135 stamping fee | $75 - 150* |
*Note: Exact fee can be inquired at vnconsular@vietnamembassy.us
Travel Tips for US Citizens
It is understandable that you may wonder how Americans are perceived by Vietnamese after all those years of conflicts. Even if you are a veteran, do not let this doubt prevent you from visiting Vietnam. No longer a war-torn country like the popular myth, Vietnam is endowed with beautiful landscape and the people are extremely helpful and friendly (see 10 reasons why you should consider Vietnam as your next stop). There is no difference in the way Americans are treated, compared with other nationalities.
You might choose to register with the Smart Traveller Enrolment program; so that in case of emergency, the US embassy or consulate in Vietnam will know whom to contact. Otherwise, leave your detail travel plan with your family or relative, and keep them frequently updated when you are away.
If you require emergency support outside of office hours, contact US embassy or consulate hotline number: +84-24-3850-5000. Keep this number with you at all time.
Read our Customs Regulation page and beware what you can or cannot bring into Vietnam.
The US government does not allow certain items to be brought back to the US. Meat and meat products are strictly prohibited.
U.S Passport Renewals in Vietnam
You will have to renew your passport if it expires or is about to expire while you are traveling abroad. You can renew your passport either by mail or in person, each with conditions attached.
By mail: You can apply by mail only if your current or expiring passport is kept in good condition, with your legal name the same as the new passport, issued in the past 15 years and when you were older than 16 years old.
In person: If you do not meet the above-mentioned requirement, you will need to apply in person for your passport renewal.
Applications:
- Your most recent passport
- One passport sized photos (2x2 inches) stapled to the application
- Form DS-82
- Passport renewal fee
Where to apply
In the US:
Normal processing: National Passport Processing Center Post Office Box 90155, Philadelphia, PA 19190-0155
In Vietnam:
At the US Embassy and Consulate in Vietnam (See details below)
Processing time
4-6 weeks for normal processing, 2-3 weeks for expedited processing. If you require an urgent passport to apply for a visa or to travel, you should make an appointment with the passport issuing authority.
Fee
Passport renewal fee is $110 for passport book or $30 for passport card, payable by cheque to US Department of State. On the cheque, please put your full name and date of birth. Expedited fee is $60 – to be made in money order payable to US Department of State. Also include a postage fee for overnight return delivery of $12.72 if you wish to speed up the mailing process.
US Passport Application
US citizens need a passport book to travel to Vietnam. All minors under the age of 16 must fulfill special requirements by US Department of State and apply in person for your passport. For adults 16 and above, you can apply by mail or in person.
Applications:
You are required to:
- Bring the Form DS – 11 to an agency and sign when you are told to do so.
- Submit evidence of U.S. citizenship: previous passport or certified birth certificate* or naturalization certificate or certificate of citizenship.
- Present your ID and a copy* of your ID at the time of applying: previous passport, or naturalization certificate, or government ID, or driver license.
- Pay passport application fee
- Submit one passport sized photo
*Note: All birth certificates must indicate clearly the name of the parents of the applicants.
Fee:
$110 (application fee) and $25 (execution fee). Fees can be paid by credit cards, debit cards, money order or certified checks.
Where to apply
In the US:
Each state has its own passport agency and the detailed address and contact can be found on the Department of State Website.
In Vietnam:
US Embassy: 1st Floor, Rose Garden Tower 170 Ngoc Khanh Street, Hanoi
US Consulate: 4 Le Duan Blvd., District 1, Ho Chi Minh City
U.S. Embassy and Consulates in Vietnam
US Embassy in Hanoi
US Consulate in Ho Chi Minh City
Address: 4 Le Duan Blvd., District 1, Ho Chi Minh City
Tel: (+84-28-3520-4200
Email: acshcmc@state.gov
The information above was last updated on 05 February, 2021
Tourism Statistics
This table shows the number of US passports visiting Vietnam in recent years:
| | | | | | | | | | |
| --- | --- | --- | --- | --- | --- | --- | --- | --- | --- |
| Country | 2019 | 2018 | 2017 | 2016 | 2015 | 2014 | 2013 | 2012 | 2011 |
| United States | 745,271 | 686,236 | 615,219 | 553,584 | 491,321 | 443,762 | 422,229 | 445,725 | 448,822 |
Data sources: Vietnamtourism.gov.vn, Worldbank.org
Comments (0)
Your comment...
Conversations
Join the conversation
ALL COMMENTS (0)
There are no comments. Add your comment to start the conversation.
read next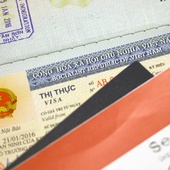 Vietnam applies its new policy for e-visa effective from 1 February 2017.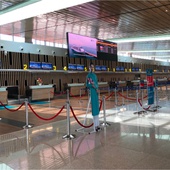 Ever wonder how the immigration takes place? Here is what happens as you leave your country for Vietnam.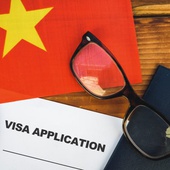 In this page, you will find the detailed guide to fill out a Vietnam visa application forms and entry/exit form.