India
A complete guide for Indian passports visiting Vietnam: Visa requirements, application and tips.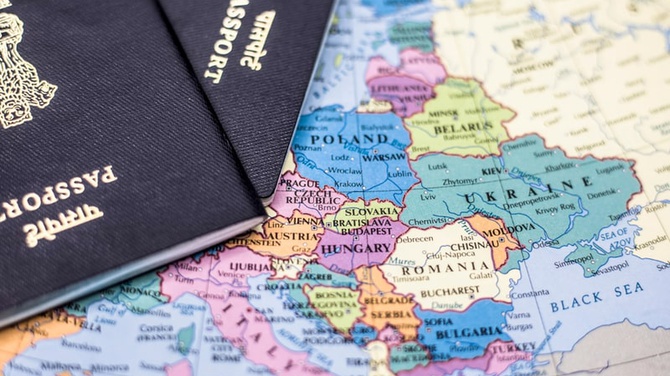 Indian passport
Visa Information
It is mandated that Indian citizens obtain a visa prior to departure to Vietnam. Indians can apply for a visa in India or from the Vietnamese embassies in a third country.
Option 1:
Apply at the Vietnamese Embassy in New Delhi or Consulate General of Vietnam in Mumbai. Application may include:
Original Passport (with at least 01 month validity from the date of leaving Vietnam)
One completed application form for a Vietnam visa (Download form)
One passport sized photo of 4x6 cm
Embassy of Vietnam in New Delhi, India
Address: 20 Kautilya Marg, Chanakya Puri, New Delhi – 110021
Phone: +91 11 26879868
Fax: + 91 11 26879856
Website: www.vnembassy-newdelhi.mofa.gov.vn/
Consulate General of Vietnam in Mumbai, India
Address: Unit 805, 8th Floor, Powai Plaza, Hiranandani Gardens, Central Avenue, Powai 400076, India
Phone: +91 22 2570 2033
Fax: +91 22 2570 2034
Email: tlsq.mumbai@mofa.gov.vn
Option 2:
You can apply online for a visa on arrival on your Indian passport. This process will require an approval letter which is obtained through a travel agency in Vietnam to pick up the visa stamp upon arrival at Vietnam airport.
Indian Passport Application
Requirements:
1. Get the passport application form from the Passport Offices in India or through Online Registration at http://passport.gov.in/pms/OnlineRegistration.jsp (after doing online registration, get print outs of the application form). If you are in Vietnam, you must download and complete the form and submit your application in person at an embassy or consulate. If below 18, the form should be counter-signed by parents or legal guardian.
Note: Filling the Indian passport application form requires extreme carefulness for any mistake will get you rejected and might take you few more weeks to go through the whole process again. Remember to fill the form in CAPTIAL LETTER by a black/blue pen and fill the exact names of mothers and fathers as shown in the ration cards and other documents.
2. Four latest, identical PP size (4 X 4cm) photographs depicting your front pose in sharp focus against light background. The application should be duly signed with signatures of size 1.5 X 4.5 cm within the box as specimen signature.
3. Original birth certificate (duly attested) and parents' passports with a photocopy of each.
4. A declaration is to be submitted duly signed by the parents.
5. Fee (see below).
6. Always go early in the morning because the earlier you come, the earlier you will get call.
Fee:
| | |
| --- | --- |
| Type of passport | Fee |
| Ordinary passport of 36 pages (fresh / re-issue of Passport) | $40.00 |
| Ordinary Passport (Jumbo) of 62 pages (fresh / re-issue of Passport) | $50.00 |
| Duplicate Passport of 36 pages (in lieu of LOST or DAMAGED or STOLEN Passport) | $125.00 |
| Duplicate Passport of 62 pages (in lieu of LOST or DAMAGED or STOLEN Passport) | $140.00 |
| Duplicate Passport of 62 pages (in lieu of LOST or DAMAGED or STOLEN Passport) | $5.00 |
| Observations/Endorsement (like Change in address, ECNR Endst., Name of spouse etc) | $10.00 |
| Police Clearance Certificate or Attestation of PCC | $20.00 |
Processing time:
The processing time will take about 10 business days, but do expect from a range of five to 15 days in order for your passport to arrive.
Indian Embassy and Consulates in Vietnam
Embassy of India in Hanoi
Correspondence Address: 58-60 Tran Hung Dao Street, Hoan Kiem District, Hanoi
Fax No: 0084 4 3824 4998
Telephone No: +84-24- 38244989/90
In case of emergency contact: +84-948853067
Website: https://www.indembassyhanoi.gov.in/
Consulate General of India in Ho Chi Minh City
Address: Villa Orchid 14, An Phu Superior Villa Compound, 36, Thao Dien, District 2, HCM City
Tel: +84-28-37442400
Emergency Contact Number: +84-91 718 0776
Website: https://www.cgihcmc.gov.in/
Comments (1)
Your comment...
Conversations
Join the conversation
ALL COMMENTS (1)
J
Jani
Kindly advise if Traveling to Vietnam is now allowed for Indian Nationals? and what are the requirements, I would like to visit Vietnam as an Tourist. in Mid July 2021.
2 years, 10 months ago
4 REPLY
read next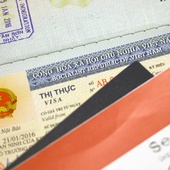 Vietnam applies its new policy for e-visa effective from 1 February 2017.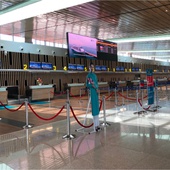 Ever wonder how the immigration takes place? Here is what happens as you leave your country for Vietnam.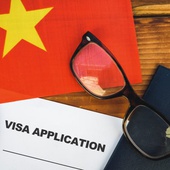 In this page, you will find the detailed guide to fill out a Vietnam visa application forms and entry/exit form.