United Kingdom
A complete guide for British UK passports visiting Vietnam: Visa requirements, application and tips.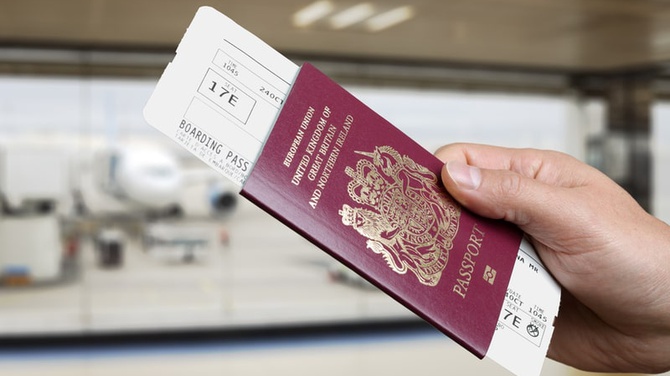 In 2019, the total number of UK tourists visiting Vietnam was approximately 316,135.
Visa Information
UK nationals are granted visa exemption for staying less than 15 days between 1 Jul, 2015 to 30 Jun, 2016 (This exemption has been extended to 2022).
If you plan to visit Vietnam more than 15 days please see the below instruction:
A valid Vietnam visa is required for all UK citizens. You can contact a Vietnamese Embassy or Consulates nearest to your residency or apply for a visa on arrival.
Documents required:
Original PASSPORT with at least 1 month of validity and 1 blank page
Completed application form (download below)
1 Passport photo, attached to the form
Visa Fee in certified cheque or banker drafts made payable to Embassy of Vietnam – if apply by post, or in cash – if apply in person.
Processing time and fees
Visa Fee: the visa fee varies, which can be inquired by contacting the embassy by the email: consular@vietnamembassy.org.uk
Processing time: 1 week for standard processing or 2 days for expedite processing
Vietnam Embassy in UK
Travel Tips for UK Citizens
The weather in Vietnam is quite contrasting that of Britain, so be prepared for the immediate change in climate. Normally weather in Vietnam is much hotter and more humid than British, especially in the summer when the temperature can reach over 36°C. A hat or umbrella will be a necessity to put in your luggage.
In addition to the uncleanliness, this tropical climate is the perfect condition for the development of diseases such as malaria, dengue fever or diarrhea via insects like mosquitoes or flies. Therefore, do not forget to bring an insect repellent with you or head to the local pharmacies for one.
English is the most popular second language in Vietnam now, so you don't have to worry about communicating with the local people. However, as many Vietnamese are more familiar with the American or Australian standard accents, your native British accent can be hard to understand at first. Please speak clearly slowly to help the local people to follow your stories.
Safety for the foreigners, including British, is ensured by the local securities, so that there are very limited reported crimes on tourists. The common crime activities that foreigners have to beware of are robbery, pickpocket by the thefts or scams by the streets vendors. Therefore, you should try to travel in groups, keep an eye on your properties and try to avoid the crowd where thefts take the advantage to steal your belongings.
If you suffer from any criminal activities, please come to the nearest police station to report your situation or contact the UK embassy or consulate.
It is great to wander around but if you want to travel by any vehicle, you should be aware of the followings:
Taxis are the most recommended type of vehicles. However, you should get in the car with a local person (your friend or tour guide) to prevent the taxi drivers from extending your trip and charging twice as much. Another advice for you is to use reliable and big taxi brands (see Taxi section) and you will not be overcharged.
Buses are cramped and maybe an ideal environment for robbery. Keep track of your belongings all the time.
Motorbikes may be fun to drive but make sure you observe the local traffic rules. Especially, do not go without a helmet – look at the traffic and you will realize how risky it is to travel without one.
If you are a victim of crime, or need to contact your friends, relatives, families, a local doctor or lawyer, the embassy or consulate will be your guide.
Hotline: +84 (0)24 3936 0500 (https://www.gov.uk/world/organisations/british-embassy-hanoi)
UK Passport Renewals in Vietnam
To renew your passport, you can fill out the same form as when applying for a new passport https://passports.ips.gov.uk/epa1r1a/index.aspx . Submit the filled application, one passport photo and your existing passport. You can apply by mail or use the Post Office Check and Send service. For faster processing, make appointment directly with IPS.
Fee:
Passport renewal costs you the same as applying for a new one. It costs 77.50 for normal processing, 112.50 for one week processing and 129.50 for one day processing.
Payment method includes credit cards, debit cards, cash and certified cheques.
Processing time:
It takes between 1 day and 3 weeks to renew your passport, depending on your need.
If you are in Vietnam and your passport expires, you can contact the UK embassy or consulates to inquire about renewing your passport. Please note, however that, the UK embassy in Hanoi no longer processes standard passport application and you may need to redirect your request to the regional office based in Hong Kong. The UK embassy or consulate can help you with an emergency travel document. Click here for the Application for a United Kingdom Emergency Travel Document (http://centralcontent.fco.gov.uk/resources/en/pdf/central-content-pdfs/5619320/etd-rest-of-word.pdf). The processing time is about 4 weeks.
UK Passport Application
The authority that is in charge of processing your passport is the UK Identity and Passport Service (IPS). In order to apply for your passport, you first need to fill out an application form. This form can be filled online – which will be printed and sent to your address (https://passports.ips.gov.uk/epa1r1a/index.aspx). You can also request online for a hard copy version or pick up one copy from a Post office.
Application
Other documents that need to be submitted along with the application form include a proof of identity. IPS does not accept birth certificate as the sole proof.
If you were born or adopted in the UK after 1983, you will need to submit both your birth certificate and your parent's UK birth certificate.
If you were born outside of the UK, you will need to show your naturalization or registration certificate and the passport you used to enter UK.
If you were born before 1983 outside of the UK, IPS requests to see your birth certificate, your parent's UK birth certificate and his or her marriage certificate.
Submit 2 passport sized photos of 3.5x 4.5cm. These photos will need to be certified by the person who countersigns your application. More information can be found on the IPS website
(http://www.direct.gov.uk/en/TravelAndTransport/Passports/Applicationinformation/index.htm)
Fee
£77.50 for normal processing and £112.50 for urgent processing. You can also apply for a one-day option by making an appointment and the fee is 129.50.
Method of payment varies. For applying at the post-office or in person at an IPS office, you can pay in cash, with debit cards, debit cards or cheques. For applying by mail, you can only pay either by cheque or debit/credit cards. Please note that if you apply at a post-office, you will have to pay a 8.17 handling cost.
This fee covers the postage to return your passport and documents. You can add $3 for a secure mail option.
Processing time
3 weeks for standard processing and 1 week for urgent processing.
British Embassy and Consulates in Vietnam
UK Embassy:
UK Consulate:
Tourism Statistics
This table shows the number of UK passports visiting Vietnam in recent years:
| | | | | | | | | | |
| --- | --- | --- | --- | --- | --- | --- | --- | --- | --- |
| Country | 2019 | 2018 | 2017 | 2016 | 2015 | 2014 | 2013 | 2012 | 2011 |
| United Kingdom | 314,084 | 297,114 | 282,537 | 254,831 | 211,798 | 203,256 | 183,663 | 171,346 | 157,300 |
Data sources: Vietnamtourism.gov.vn, Worldbank.org
Comments (0)
Your comment...
Conversations
Join the conversation
ALL COMMENTS (0)
There are no comments. Add your comment to start the conversation.
read next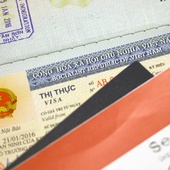 Vietnam applies its new policy for e-visa effective from 1 February 2017.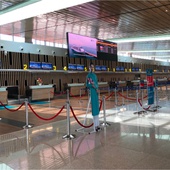 Ever wonder how the immigration takes place? Here is what happens as you leave your country for Vietnam.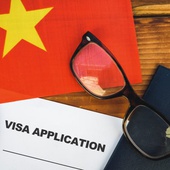 In this page, you will find the detailed guide to fill out a Vietnam visa application forms and entry/exit form.