New Zealand
A complete guide for New Zealand passports visiting Vietnam: Visa requirements, application and tips.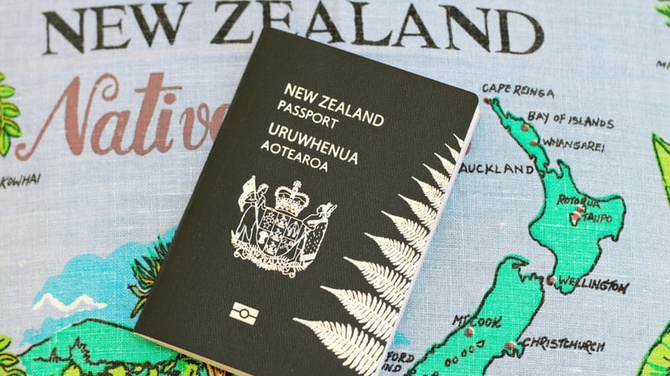 New Zealand Passport. Photo: Shutterstock
Visa Information
To apply for a visa to Vietnam, you can either go to the Vietnam Embassy in Wellington to apply or apply online using visa-on-arrival services:
Option 1: Submitting application at the embassy
You can apply for visa at the Vietnam Embassy in Wellington. Application must include your valid New Zealand passport and a filled application form (can be found at the embassy website: https://vnembassy-wellington.mofa.gov.vn/en-us/Consular%20Services/How%20to%20apply%20visa/Pages/default.aspx). The processing time for your application are about 4-6 working days with the fee varying from 40 to 85 USD (plus additional postal fee).
Location of Vietnam Embassy in New Zealand
Address: Level 21, Grand Plimmer Tower, 2-6 Gilmer Terrace P.O. Box 8042, Welllington, NEW ZEALAND
Phone: (64-4) 473 5912
Fax: (64-4) 473 5913
Option 2: Applying online for an visa on arrival
You can also submit your visa application online and get the visa stamp at Vietnam airport.
 The process is simple with three main steps including:
Applying for your visa-on-arrival online and pay the processing fee
Receiving the approval letter via email and print it out
Get the visa stamp at the Vietnam airports.
Processing time and the fee is deducted significantly if you use this method. The time to process you application is lower to 1-2 workings days, and the fee is only 35-50 USD (including 45 USD for the stamping fee):
Correction: As of February, 2021 - the stamping fee at Vietnam airport for New Zealand passport holders is 25 USD ~ 35 NZD + NZ passport holders can also apply for an e-visa (30-day tourist visa).
Travel Tips for NZ Citizens
One thing that you should be aware when traveling to Vietnam is that the weather in Vietnam is totally reverse and more extreme than in New Zealand. The summer in Vietnam begins in May and lasts until September with the average temperature of roughly 30°C and humid atmosphere, while the dry season often coincides with the winter. Therefore it is advised that you prepare suitable clothes and personal items to adapt the sudden change of weather when you get out of the plane in Vietnam.
There are more insects like mosquitoes, flies and cockroaches in Vietnam than in New Zealand because Vietnam is a country with tropical climate pattern. Those insects are the "hosts" to spread the tropical diseases such as diarrhea or dengue fever, therefore, it is always a great idea to bring mosquito repellent with you all the time.
Vietnam, in general is a safe place to travel. However, traveling in group and leaving valuable items such as necklaces or earrings at the hotel before going out are strongly advised. Also, it is not recommended that you buy souvenirs from street vendors as they might scam you with counterfeit and low quality products.
NZ Embassy and Consulates in Vietnam
New Zealand Embassy
Level 5 63 Ly Thai To Street, Hoan Kiem District, Ha Noi VIET NAM
Tel: +84 24 382 41481
Fax: +84 24 382 41480
E-mail: nzembassy.hanoi@mft.net.nz
New Zealand Consulate-General
Suite 804, Level 8, The Metropolitan Building 235 Dong Khoi Street District 1 Ho Chi Minh City VIET NAM
Tel: +84 9018 07770
Fax: +84 28 38226905
E-Mail: Nzconsulate.Hcmc@nzte.govt.nz
Tourism Statistics
This table shows the number of New Zealand passports visiting Vietnam in recent years:
| | | | | | | | | | | |
| --- | --- | --- | --- | --- | --- | --- | --- | --- | --- | --- |
| Country | 3/2020 | 2019 | 2018 | 2017 | 2016 | 2015 | 2014 | 2013 | 2012 | 2011 |
| New Zealand | 9,470 | 47,088 | 49,854 | 49,115 | 42,588 | 31,960 | 33,120 | 30,957 | 26,621 | 22,322 |
Data sources: Vietnamtourism.gov.vn, Worldbank.org
Comments (0)
Your comment...
Conversations
Join the conversation
ALL COMMENTS (0)
There are no comments. Add your comment to start the conversation.
read next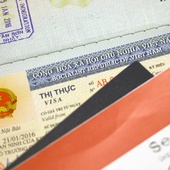 Vietnam applies its new policy for e-visa effective from 1 February 2017.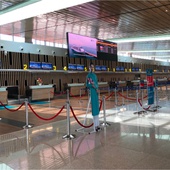 Ever wonder how the immigration takes place? Here is what happens as you leave your country for Vietnam.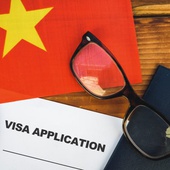 In this page, you will find the detailed guide to fill out a Vietnam visa application forms and entry/exit form.